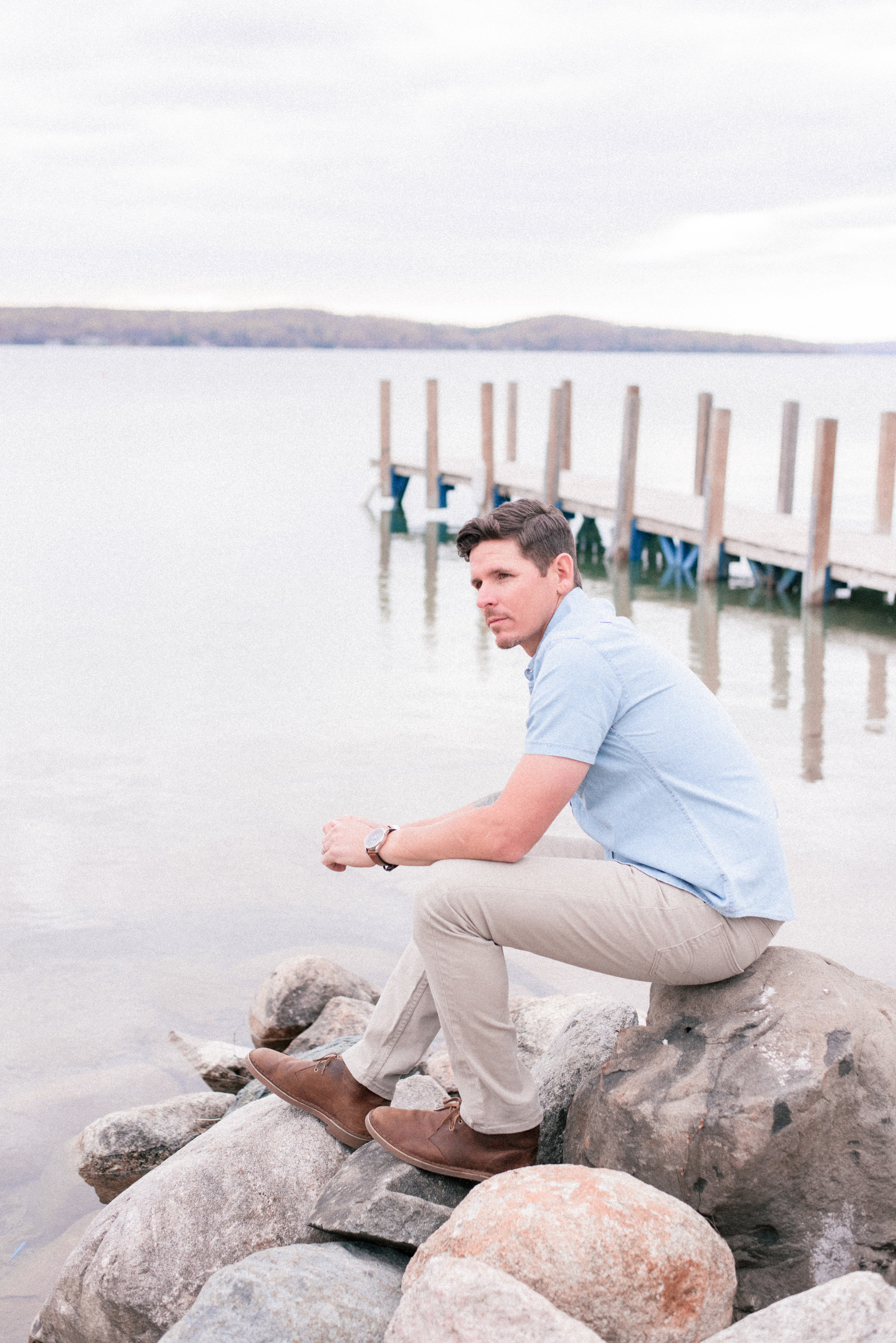 It's 4th of July week here on Love & Specs and we couldn't be more excited! Excitement level = 11. There are a lot of popular or trending events, holidays, occasions, cultural phenomena that I'm completely fine opting out of with zero FOMO whatsoever, but 4th of July is not one of them. When it comes to 4th of July, my family doesn't come to play, we come to win. Our love for this holiday runs deep and even after 34 years of this patriotic pandemonium, I'm still 1000% here for it. This holiday holds so many happy memories for me, and all of those memories are centered around celebrations at the lake and at our family's cottage in Northern Michigan. Barefoot, sun-soaked, boat-bound, picnic-and-popsicle-filled, magical, memorable summer celebrations that feel like they pack an entire summer season into just one week. And I suppose it's because of those memories that 4th of July feels like an icon of the cottage lifestyle. 4th of July is the cottage lifestyle. The cottage lifestyle is 4th of July. And as this is a forum within which we're celebrating the cottage lifestyle and all that comes with it all year round, it feels appropriate to give 4th of July its moment in the sun (Oh snap! A summer pun!) with a week of 4th of July-focused content to serve up to all my cottage lifestyle-loving friends out there who love this holiday as much as we do.
And since you guys prefer to get right to the good stuff over endless chatter, let's just dive right into today's 4th of July-focused topic – 4th of July outfit ideas and style finds for him & her! We do this one every year and you guys always seem to love it, so this year we rounded up even more 4th of July-perfect style finds from around the web so you and your squad can come correct with the fresh, festive, patriotic duds when the moment arrives in a couple of weeks. Preparation is key, people!
In this year's roundup all items are under $200 (most falling way below that) because festive duds should at least be somewhat affordable, and we put comfort and wearability at the forefront because that's what the summer cottage lifestyle requires. Also, we wanted everything included to be versatile and have the ability to remain staples in your wardrobe and his all summer long, well after the holiday's over, so none of the pieces you see here are too kitschy or campy. And because everyone celebrates this special holiday their own way with their own vibe, we tried to include a mix of pieces that are perfect for preppy picnics, lakeside lounging, casual backyard BBQs, slightly polished parties and more, so make sure you're scrolling through the "Shop" widgets to find the pieces that fit your needs!
Shop 4th of July Outfits for Her
From Left to Right, Top to Bottom
Blue Gingham Blouse | Strawberry Dress | Blue Gingham Headband | Blue & White Dotted Top | Strawberry Earrings | Platform Converse Sneakers | Blue Gingham Top | Chambray Romper | Straw Watermelon Bag | Ruffled Floral Tank | Red Gingham Midi Dress | Blue Floral Midi Dress | Red Gingham Jumpsuit | Red Bow Espadrilles
More to Love
Shop 4th of July Outfits for Him
From Left to Right, Top to Bottom
Chambray Sneakers | Striped Pants | White Tee w/ Blue Stripe | Red, White & Blue Striped Tee | Striped Sweatshirt | Seersucker Pants | Floral Short Sleeved Shirt | Blue Striped Shorts | Blue Floral Short Sleeved Shirt | Blue & White Patterned Short Sleeved Shirt | Striped Tee | Floral Shorts | White Sneakers
More to Love
Ok we're dying to know what you guys are wearing for the 4th of July festivities, whether it's something you saw and loved here or something you grabbed out in the wild, so make sure you drop us a comment and tell us a) if you, your friends and fam wear your best fun red, white and blue gear to celebrate and b) what's on tap for your 4th of July wardrobe this year. We must know and shared in the joy!