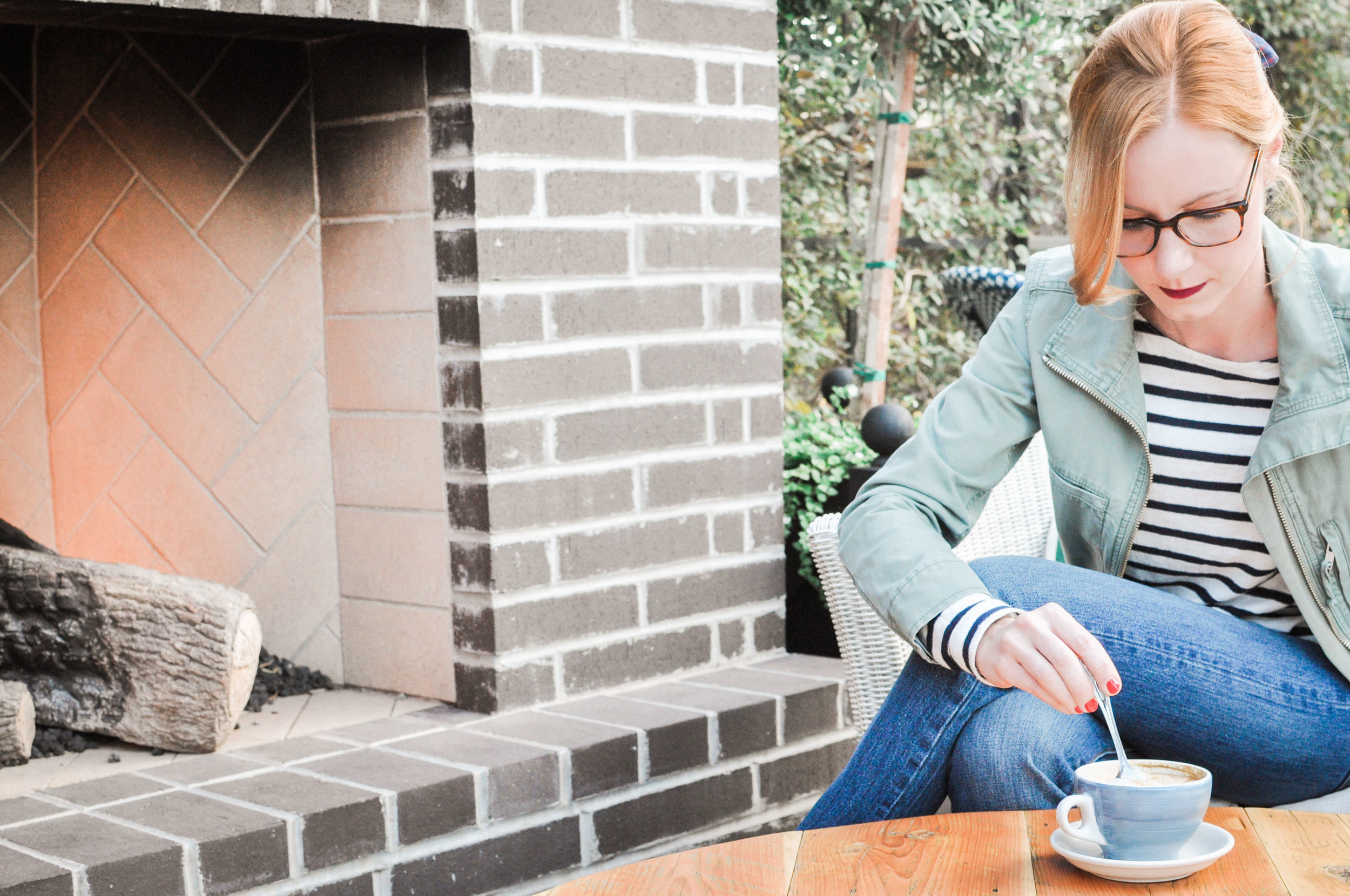 We admit: when winter hits we absolutely love leaving Phoenix and heading to parts of the country where we can get a "real" taste of the season with some seriously chilly temps and a little bit of snow. That said, there's something truly beautiful about being a Phoenician this time of year. It's the perfect time to hit some of the city's beautiful patios and sit fireside while enjoying some of Phoenix's tastiest sips and snacks!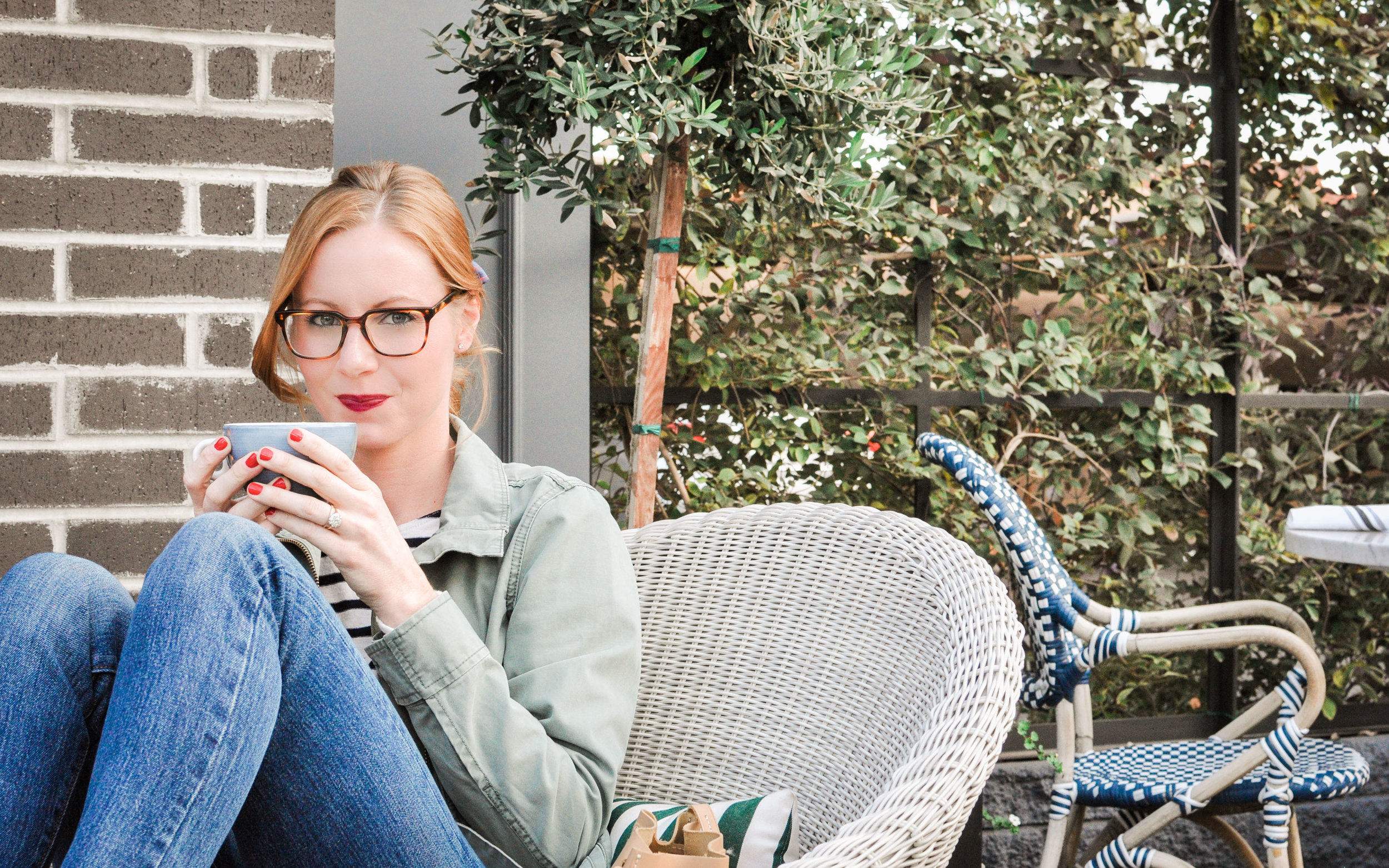 Phoenix is such a unique place to be this time of year, with endless outdoor activity at our fingertips, near perfect 60 to 70 degree temperatures and shining sun almost every day. It may not feel like winter to anyone who's used to grey skies, snow and bone-chilling cold this time of year, but it's a pretty inviting scenario for those of us who waited through a long and hot summer season to get to our slice of some seriously perfect patio weather.
And we'd argue that one of the best patios in town to grab a cup of coffee and a seriously delicious sunset snack is at The Henry in the Arcadia neighborhood, just up the street from our house. We're pretty sure there's no one out there that would argue that this restaurant has a little bit of magic in it. The setting is absolutely stunning, the gorgeous patio has a perfect view of Camelback mountain, every item on the menu is delicious, the service is impeccable and of course, when there's a slight nip in the air, nestled next to the fireplace on the patio is the place to be.
Last Saturday we just got the urge to get out of the house and watch the sunset at The Henry while grabbing a few light bites (short rib potstickers and french fries are considered light, right?) and some hot tea and coffee by the fire. We're not usually hitting the dinner scene at 5pm, but actually ended up being the perfect time of day to go – the restaurant was relatively quiet, which meant we could snag a table by the fire without having to fight off other hungry adversaries, and we didn't feel like we had to rush out of there to give someone else our table. If you know how packed this place gets on a Saturday morning… or even a weekday morning for that matter… you know that a calm, quiet Henry is relatively rare, so we were loving the pace on this sunny Saturday!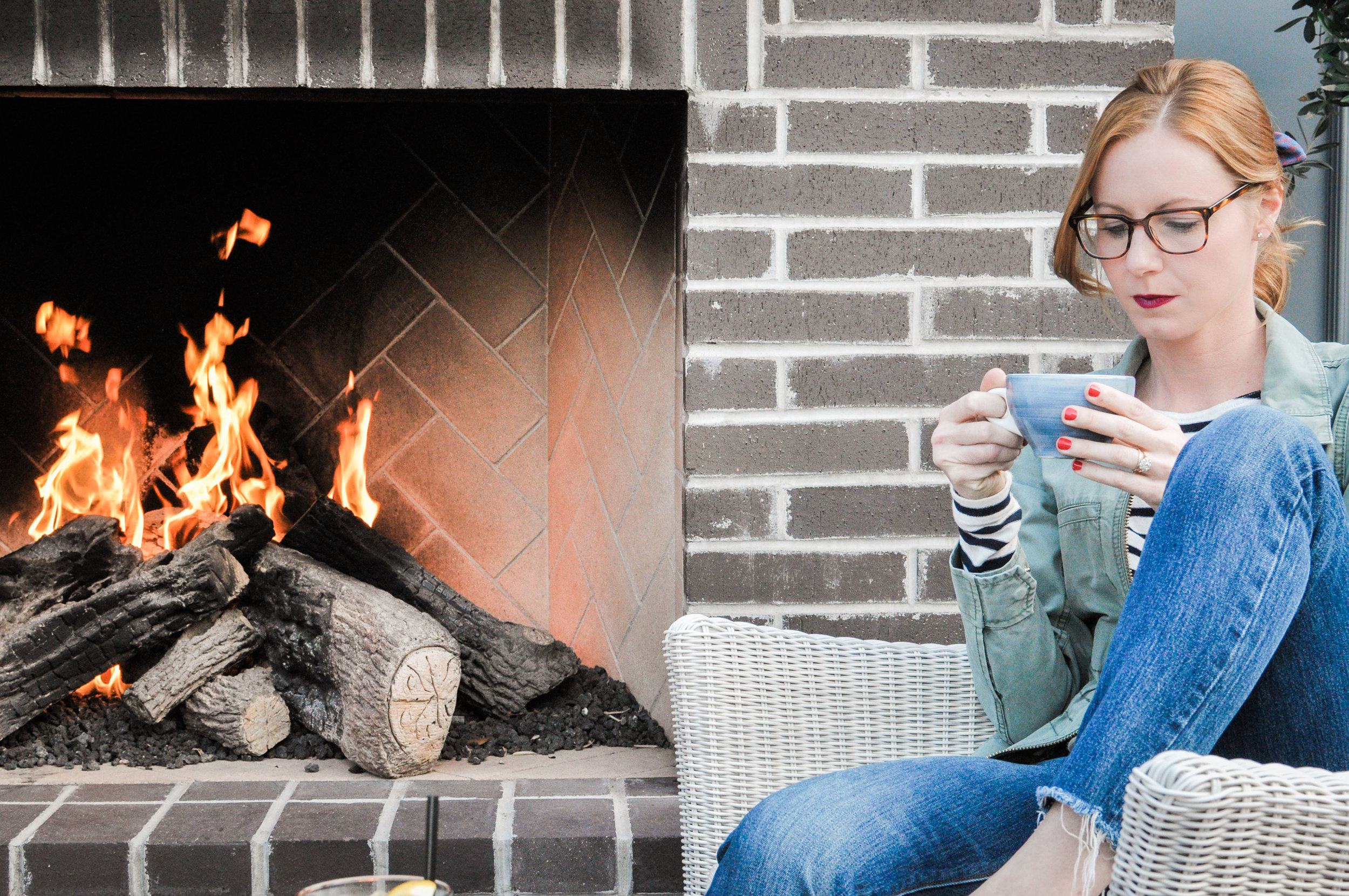 Spending time with each other, talking, relaxing and catching up on stories about friends, family and the day to day is one of our favorite things to do. The holidays can get a little bit crazy both in our work and personal lives, so it's nice for us to take time on the weekends to enjoy each others company without any other obligations lingering in the background. And adding to the awesomeness of our little sunset mini date by the fire were some of our favorite treats, including The Wildflower, which Mar swears is one of her favorite lattes in the city, a hot green tea for Chris, white truffle parmesan fries, perfectly crispy roasted brussels sprouts, and one of the most delicious, highly addictive dishes you'll taste coming out of any kitchen in Phoenix, the short rib potstickers. One bite and you're a goner!
We can't believe that Christmas week is finally here and we get to head back to Michigan to (hopefully!) catch the snow and spend an awesome long holiday weekend with our family. Happy holidays and travel safe!
Shop The Post