If you follow along with us on Instagram, you probably know that we took a quick trip to Michigan this weekend to visit the Miller family in East Lansing and celebrate a major moment in papa Miller's life – his retirement! The weekend was filled with so much family fun and celebration, that kicked off with all of the "kids" surprising "Big Mike", as he's affectionately known, before his retirement party.
Mission accomplished – aside from Maryal almost ruining the surprise several times (she's terrible at keeping secrets), he was pretty surprised to see his girls! His party was full of moving speeches, stories, anecdotes and accolades, and was the perfect way to show Mr. Miller just how much his work has changed the lives and hearts of so many people around the world, and we loved meeting and hearing from all of the people who've known papa Miller throughout his life and career and who love him as much as we do. He's accomplished some pretty incredible things in his life and now it's time for sun, sand and some serious rounds of golf!
Him: J.Crew Wool Coat (Old, Similar Here & Here), Nike SB Lunar Janoski, North Face Thermal Henley (Old, Similar Here & Here)
CLICK PHOTOS TO EXPAND GALLERY
Of course it was pretty chilly in The Mitten this weekend, so we made sure to bring all of our cold weather wear to help us survive the (awesomely) colder climate. We love getting the chance to throw on our winter coats, and even though we live in Arizona and so rarely need heavy coats throughout the year, they still hold a special place in our hearts and our wardrobes. The cold weather is such a refreshing change for us desert dwellers, so whenever we go to Michigan in the winter we're always excited to get outside and partake in an adventure or two, taking in all of the crisp, fresh air we can. When we visited Mar's grandma's house, we noticed that she had the most gorgeous holly bushes growing outside, and then we saw that her mom had the same kind of holly bushes growing all around her garden. Talk about a winter wonderland!
Aside from the family and the chilly weather, one of the things we both love about Michigan is its stunning landscapes. Whenever we get the chance to spend time in the state we're always amazed by the natural beauty all around us. Even though East Lansing isn't quite as picturesque as Northern Michigan may be by traditional standards, it has its own bucolic beauty all around with plenty of charm. Where Maryal's family's home sits just outside of East Lansing, there are so many old farms, dirt roads, rolling hills and wooded areas all around, so we love stopping to take a walk or run outside and enjoy the scenery whenever we get the chance. There's a peaceful, small-town aura there that we just don't get much of in Phoenix.
East Lansing itself is such a cool mix of this historic, small-town atmosphere and the sophistication and energy of one of the country's largest universities – Mar's family's beloved Michigan State! We got a chance to explore more of East Lansing on our latest trip and show Chris around campus, and he was instantly in love with the old ivy-covered buildings, the buzz of downtown East Lansing and all of the history that the school and the town displays around every corner. It's quite a sight for a guy from Arizona! In our next post we're going to detail all of our favorite gems in and around the East Lansing/Lansing area, of which there are many, so stay tuned for that little travel itinerary! We'd love to know all of the cool places you guys are headed for the holidays, so drop us a comment in the comments section below and tell us all about it!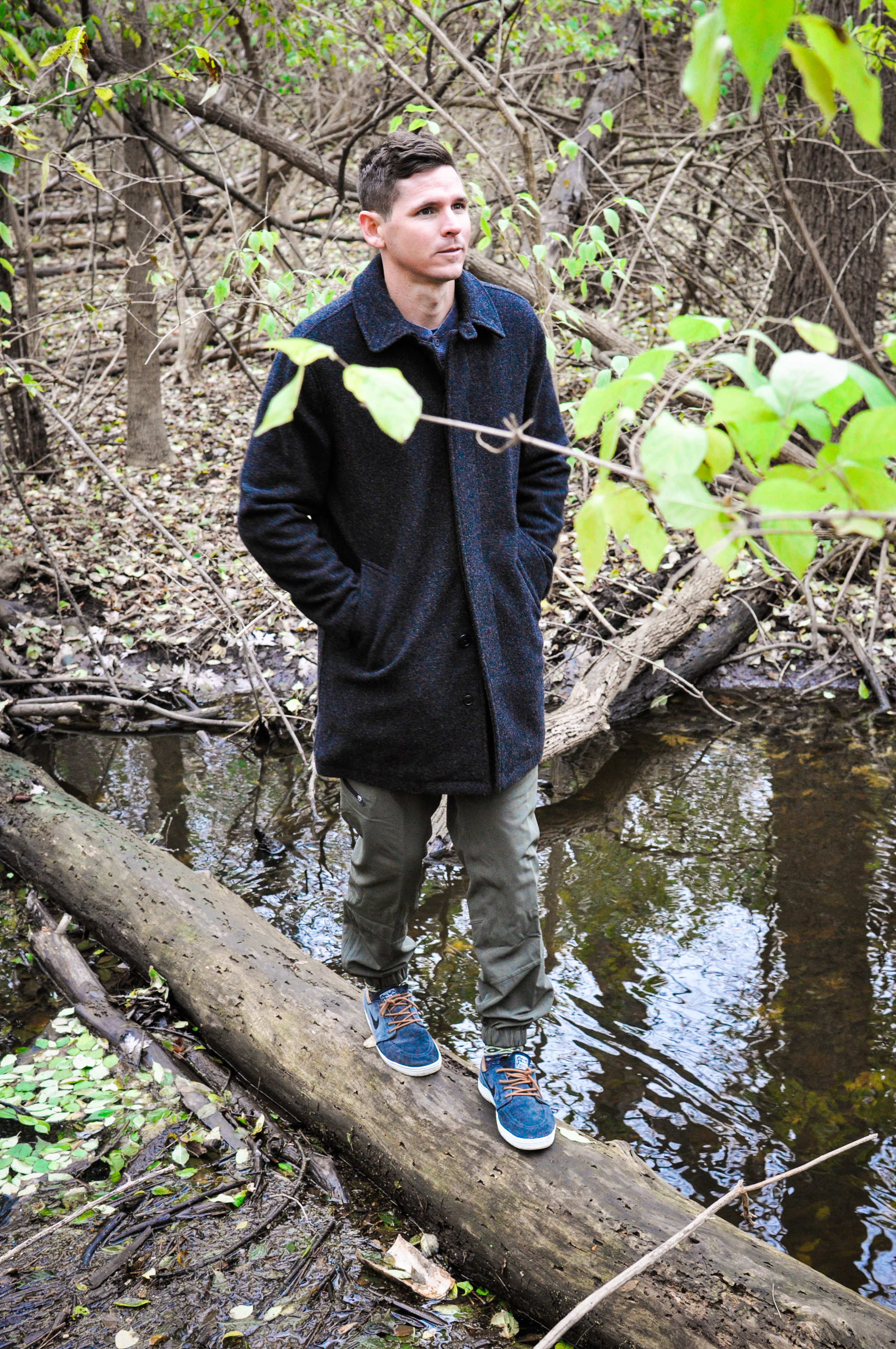 Shop The Post