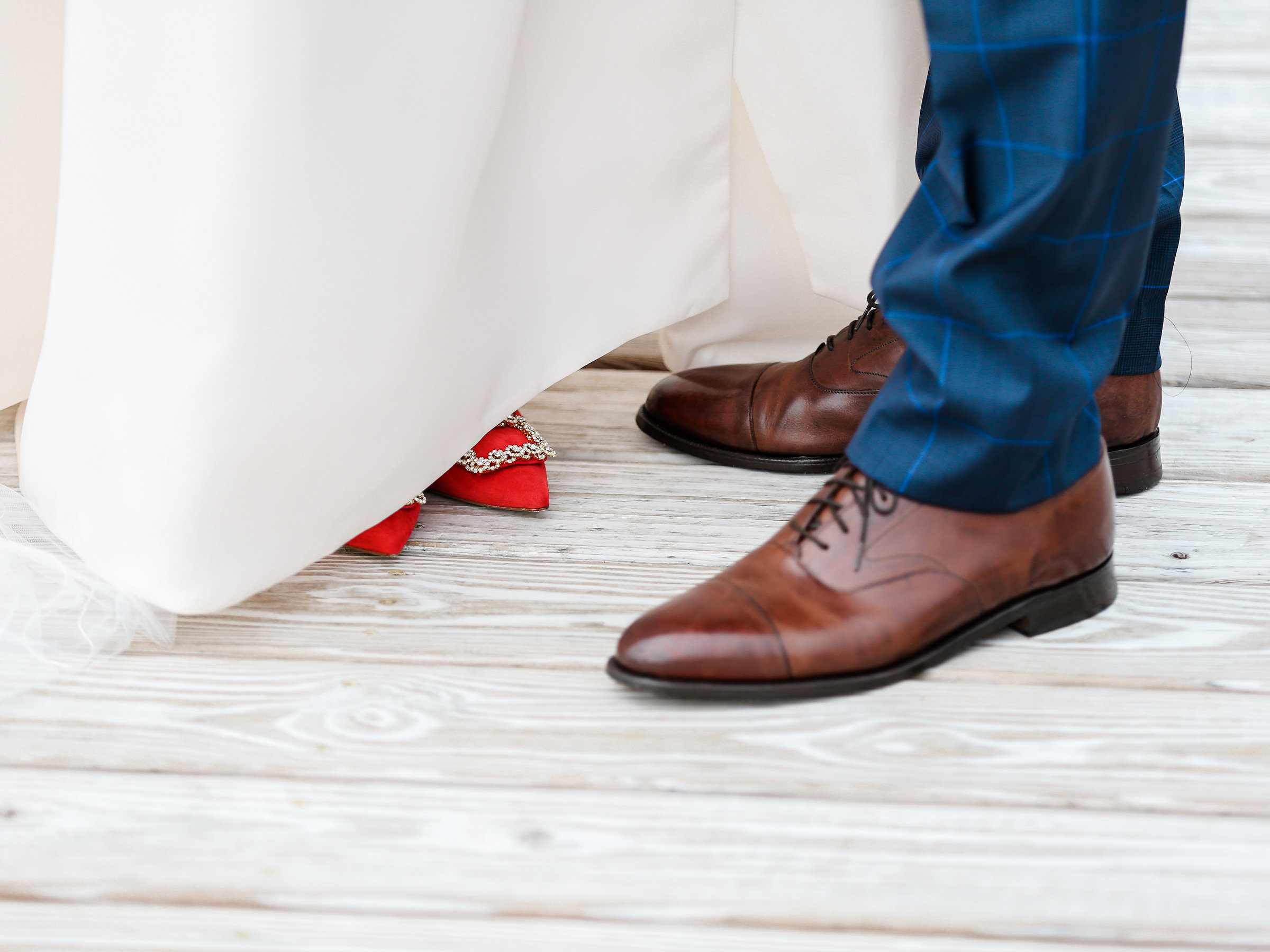 When we got our wedding photos back from the incredible Ashley Slater last month, we had so much fun reliving the day together and laughing at all of the amazing moments Ashley and her husband captured on our special day. We've been so excited to share them on the blog ever since they arrived in our inbox, and this past Saturday Style Me Pretty shared a big chunk of our wedding album alongside a sweet and beautiful write-up from our ridiculously talented wedding planner and sidekick Sarah Rhodes-Boyce from Sincerely, Ginger Weddings (if you're planning a Michigan wedding, you NEED her in your life). What a fun way to remember all of the details of the day!
LIP COLOR: L'OREAL INFALLIBLE IN #211 "INFALLIBLE RED"
*This lip color is amazing – it's the only lip color I could find that stays put for an entire day & doesn't rub off on your beau. My amazing bridal stylist Stephanie at Monique Lhuillier recommended it & it was absolutely perfect!
We know that there were so many photos shared on Style Me Pretty of our Walloon Lake, Michigan wedding, but we thought it would be cool to share a few fun (and some absolutely hilarious) snaps here that you didn't get to see on SMP! We particularly love these photos because they really capture the spirit of our wedding day – fun, hilarious, exciting, emotional, intimate and full of smiles, love and so much laughter! And we wouldn't have had it any other way. But if you haven't already, hop on over to the post on Style Me Pretty and check out the full album and all of the details of our day, including a list of and links to all of the amazing Northern Michigan vendors that made it so special for us. There were so many places and vendors in Petoskey and Walloon Lake that contributed to our day that have a part of the Miller family's lives for many many decades (like the Walloon Lake Country Club where we held the reception and Jesperson's restaurant that provided a slew of their famous pies), and we're still pinching ourselves that we got to include them all.
We seriously loved every moment of this incredibly memorable day and looking through all of the images reminded us of how grateful we are to not only have had our amazing parents with us along the way to help plan and fill the weekend with over-the-top spectacular events, but also the unending support of Sarah and Sincerely, Ginger who got on board with all of our not-so-conventional ideas and made sure that every single detail of the day (including so many cool surprises!) was perfectly in place. We have no idea how they do it!
And how about that incredible bridal party of ours? In case you can't tell from the pics, they're basically the coolest, most gorgeous and game friends and siblings we could ever ask for and the fact that they all spent the week in Northern Michigan to celebrate our love is a kindness we cherish and will never forget.
So if you're planning a wedding in Northern Michigan and need any recommendations or inside info, we'd love to help. Northern Michigan runs at its own pace, which is one of the reasons we adore it so much, so planning a wedding there is unlike planning a wedding anywhere else – we needed all the advice we could get along the way, so we'd be happy to pay it forward and offer up our insight!