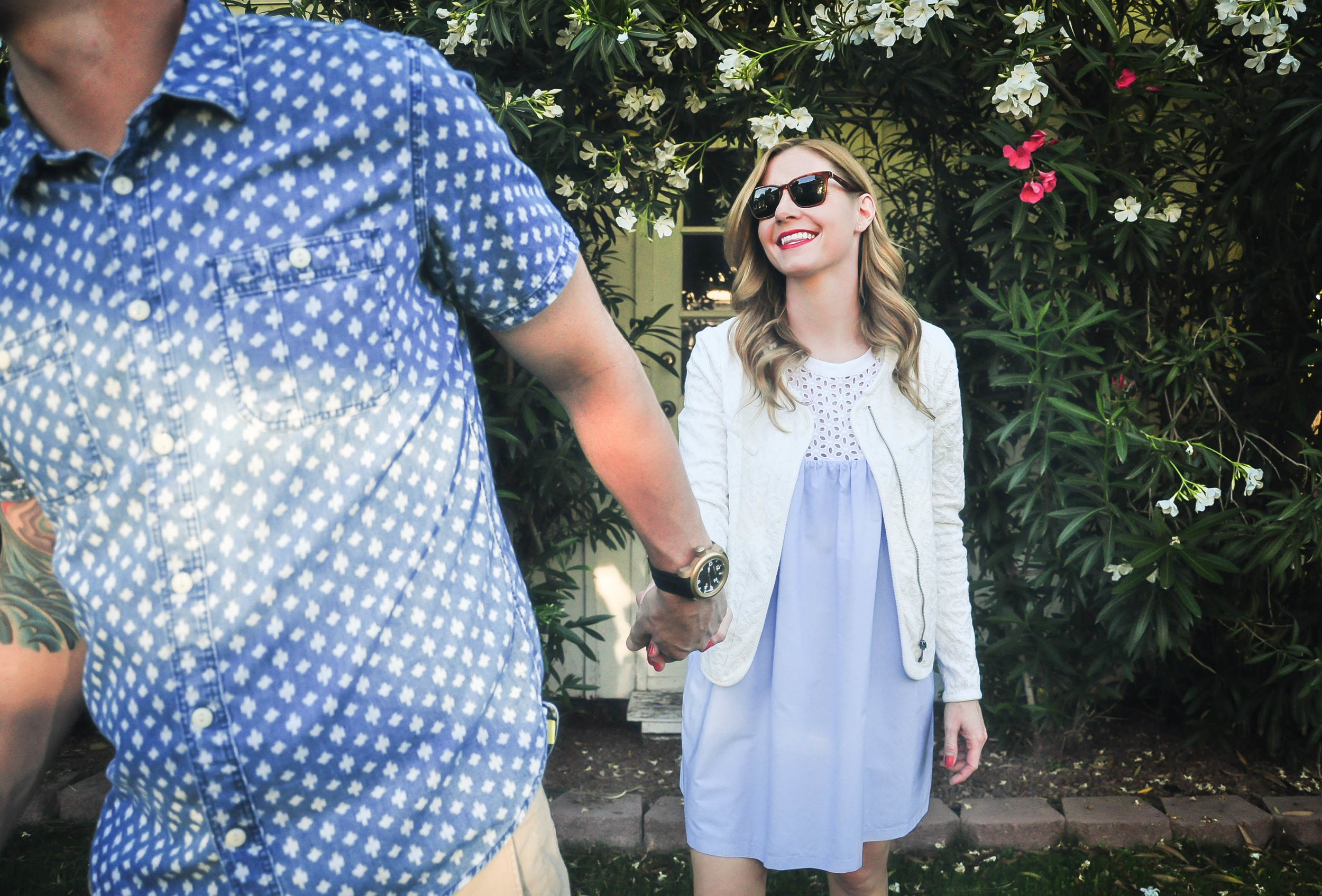 As much as we love to get out there and travel and explore, there's really no place like home in the spring when your home is Phoenix, Arizona. April brings the most incredible weather to our little corner of the world and gives us an idyllic reminder of just why we love living here before the summer months come and we hit the road almost every weekend to escape those scorching, unbearably toasty temps. We know we have a tendency to gush ad nauseam about how much we love our little neighborhood in Phoenix, but we can't help it! It's just so beautiful, and at this time of year Arcadia is so lush and full of life and color, walks with Hamlet become our favorite thing to do in our free time. We feel like every time we step outside our door, we find new streets to explore and new picturesque little pockets of the neighborhood that we've never seen before.
Another thing that becomes a big part of our weekend routine this time of year is stopping by our favorite neighborhood haunts and sitting outside in the sun or just the open air, and soaking in the perfectly comfortable temperatures. April is the month for dining and drinking outside, and we love every minute of it (and so does Hamlet – there are so many dog-friendly patios in Arcadia). Not too hot, not too cold, just right. We absolutely love sharing our little neighborhood with our friends and family and introducing them to our favorite Arcadia stops when they visit in the spring, so below we listed some of our favorite spots if you're ever in the area in the spring and in the mood to explore!
Our Favorite Arcadia Springtime Stops
North (Dinner, date night, perfect patio)
The Henry (Breakfast/Brunch + Coffee)
La Grande Orange (Post-dinner gelato)
Ingo's (Lunch)
Postino (Wine and a bruschetta board, anyone?!)
OHSO (the best dog-friendly patio around!)
Urbana (the most adorable little home goods store there ever was)
Black Cat (delicious coffee, low-key vibe)
Flower Child (Delish, healthy, fast-casual eats & gorgeous decor)
Him: Pants – H&M, Shirt – Gap (Old, Similar Here & Here), Shoes – Nike, Specs – Warby Parker Her: Dress – Lucca Couture, Sandals – Matiko, Jacket – Anthropologie (Old, Similar Here & Here), Sunglasses – Celine
To see more of our spring style wants, follow our He Wants and She Wants boards on Pinterest!
CLICK PHOTOS TO EXPAND