Disclosure: This shop has been compensated by Collective Bias, Inc., Abreva, Breathe Right, Clorox, Robitussin and Theraflu. All opinions are mine alone. #SoothesOfTheSeason #CollectiveBias
We could not be more excited about today's post, friends! Not only does it involve a super fun, easy DIY holiday home décor tutorial, we know you'll love. The purpose behind this little DIY project and the topic surrounding that purpose has been top of mind in our household as of late. That topic? Intention. Setting intentions for a season well lived and well loved, writing those intentions down to keep us accountable, referring back to them to inspire us and finding tried and true ways to stay healthy and happy all holiday season long so we can savor every second of this magical time of year! Enter: our DIY Winter Bucket List Board and the sick season essentials we stock up on from Fry's that make sure we get to enjoy every single item on our list to the fullest!
As the holiday season ramps up and C and I juggle work travel, family, friends, events, holiday prep, the pup, working on the house and just about anything and everything else under the sun, it's hard to find time when we're actually physically in the same place, much less time to slow down, connect as a couple and enjoy all of the activities we love so much in this season together. And that's just not who we are and it's certainly not what we want our life to look like. Lame sauce! Which was the genesis of this whole bucket list board idea. We wanted to find ways to be more intentional with the time we had together and remember all of the things we love doing as a couple, so we can get out there and do them! And the holiday season was the perfect time to get this thing up and running. Now it hangs on the wall in or home in a place we walk by every single day, calling us, inspiring us and keeping us present in our lives and in our relationship. It may seem like something so small and simple, but trust us when we say that it has been absolutely life-changing and not to mention, so much fun. Nothing can stop us now! Unless…
Unless we get hit by the dreaded sick season blues. Yuck. And you all know exactly what I'm talking about. The terrible, awful, cold/cough/flu that hits you like a truck and totally ruins all your best bucket list plans. Not. Cool. And because nobody has time for that when they're tackling one heck of an epic winter/holiday season bucket list and want to enjoy every single beautiful second of it, over the last couple of years we've gone to great lengths to carefully curate an arsenal of sick season essentials that are all available right around the corner at our neighborhood Fry's, part of the Kroger Family of stores, and subsequently right in our cabinet that don't just help us survive the holiday season, they ensure we live every moment of it to the max!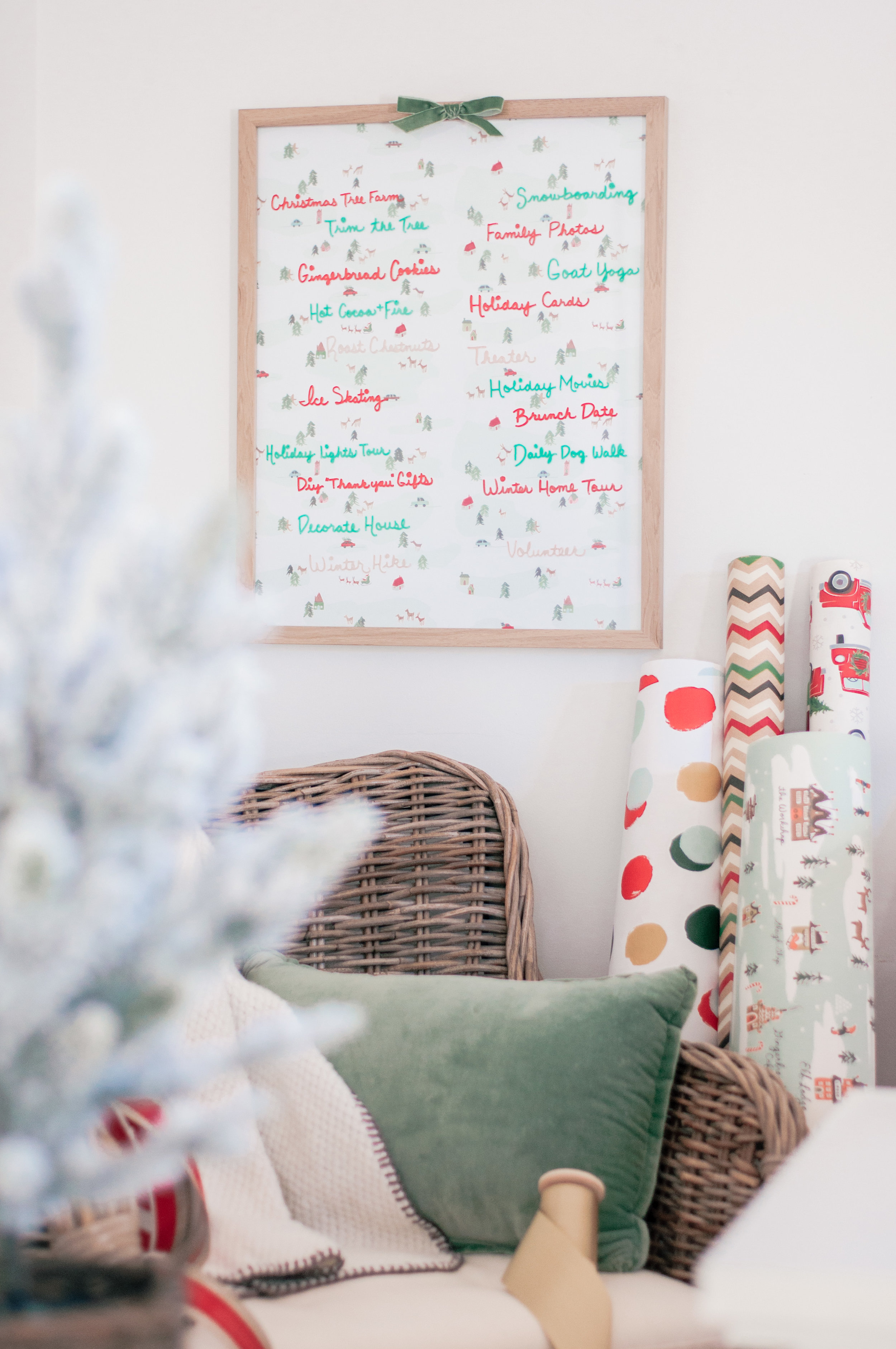 Each of our sick season essentials plays an important role in keeping us healthy and ready to get out there and rock that bucket list. So here's the breakdown of what we stock up on and why we love it, so you can arm yourself with your own awesome sick season essentials kit before tackling that winter and holiday season bucket list, too!
Breathe® Right Extra Clear Nasal Strips
Losing sleep due to nasal congestion is the absolute worst. Luckily these little strips open your nose up to 38% more than decongestant sprays alone and help increase airflow so you can breathe better. And when you can breathe better, you can sleep better!
Clorox® Disinfecting Wipes
These are a year-round staple in our home, but even more so during sick season because they wipe away 99.9% of the most common allergens*. Because I'm at my desk for the majority of the day, I keep these right by my side in the office for regular desk wipe-downs.
Robitussin® Maximum Strength Honey Cough & Chest Congestion DM

The New! Robitussin Honey not only soothes on contact and provides cough relief for hours, but now it has the real honey you want, and the powerful cough relief you need! What's not to love?!
Theraflu Power Pods Nighttime Severe Cold

Ok you guys if you don't know about these, you need to get to know them. These are a total revelation! Compatible with most single-serve coffee makers, these fast-relieving pods work on even your severe cold and flu symptoms to provide powerful relief without a prescription. Press. Sip. Relief. How cool is that?
Remember, Theraflu Power Pods Daytime Severe Cold and Robitussin® Maximum Strength Honey Cough & Chest Congestion DM should not be used at the same time.
Abreva® Pump Cold Sore and Fever Blister Treatment
This is so easy to apply and it's the only FDA approved OTC medicine to shorten healing time so you can kick those cold sores faster!
Grab a Coupon!
Beginning on 12/9/18 through 1/26/19 you can get $1 Off any Theraflu Product.
Beginning on 12/9/18 through 1/26/19 you can get
$2 Off Theraflu Power Pods, 12ct Powders, 40ct Caplets, and Syrups Twinpack.
On Robitussin there will be a $1.25 Off through 1/4/19.
And now, for our easy DIY Bucket List Board tutorial! One of the reasons we love this little DIY project so much is that it's the gift that keeps on giving! Once you've made your way through one list and that season comes to a close, just swap out the paper in the frame for something new, fun and totally festive, use rubbing alcohol to remove the writing on the glass, and start dreaming up the next one! And sure, you can totally create a seasonal bucket list on a regular old piece of paper and have it hanging around in a drawer somewhere, but we needed something that would be in our faces every day to keep us accountable. Something we couldn't ignore. Which is why creating something big and ever-present that fit right into our home décor every season was just the ticket!
Supplies
Large wall frame of your choice
Scissors
Holiday wrapping paper or fabric scrap of your choice
Chalk Markers
Optional:
Velvet ribbon
Wrapping tape
How To: DIY Bucket List Board
Grab the wall frame of your choice in a size that fits whatever space you're hanging it in. We went with a simple, cottage-perfect thin wood frame because that fits right into our existing home decor. We say the more budget-friendly the better for this one! Just make sure it comes with a glass pane. This affordable and awesome one we used was $20 and is 16" x 20".
Find a great holiday or winter wrapping paper, or even a scrap fabric that you love and isn't too terribly busy in print or color so your writing won't get lost in the background. I found this adorable winter wonderland wrapping paper sheet at our favorite neighborhood home and party shop for $3 and it's perfect because the print allowed me to write our list in between the illustrations. Tip: For darker paper, use light markers and for lighter paper, use dark markers. Easier to read!
Turn your wrapping paper over and use the mat that comes with the frame to trace the dimensions of your frame onto your wrapping paper so you can cut it to size – it should fill the entire frame. If your frame for some reason doesn't come with a mat, just measure your frame and trace a rectangle using those dimensions and a ruler to keep your lines straight for easy cutting. DO NOT throw away your mat or any other cardboard pieces that came with the frame – we'll use those in a minute!
Cut your wrapping paper along the lines you traced, and place it face down into your frame against the glass. To secure your wrapping paper in place, lay your mat in the frame behind it, as well as whatever other paper or cardboard sheets came with the frame. This will ensure your wrapping paper doesn't move around in your frame and lays flush against the glass. Then secure it all in place with your clasps on the back of the frame.
At this point, I added a totally optional little green velvet bow at the top of the frame, secured with a clear gift wrapping tape so it will stay in place, but easily come off when we switch the board up for the next season. I tried using double sided tape, but it wasn't strong enough. But plain old clear gift wrapping tape seems to be working just fine!
Now, you're ready to write your list! Rather than using dry erase markers which show up really faintly on glass, you'll want to use chalk markers (which you can find in any craft store or aisle) which are totally opaque when writing on glass. What's more, it wipes right off with a little rubbing alcohol so you can have fresh glass when you're ready to write a new list. To make my two even columns, I just used the spool of ribbon and laid it right down the center of the board to guide me while I wrote.
Now just hang it on your wall and get out there and start tackling that list!
Our Winter & Holiday Season Activities Bucket List
So what's on our list? Some fun, some funny, some funky and all special to us…
Visit a Christmas tree farm

Trim the tree

Make gingerbread cookies (our absolute favorite)

Cozy up by our backyard firepit & drink some hot cocoa

Roast Chestnuts (favorite holiday tradition)

Go ice skating

Take a drive to see the holiday lights

Make DIY "thank you" gifts for the people who have given us so much this year

Decorate the house (we always do this together – never alone!)

Head up north & go for a winter hike

Go snowboarding

Take family photos with Hamlet (we love doing this once a year)

Holiday goat yoga (we've been dying to do this – Google it!)

Send holiday cards to friends & family

Go to the theater & catch a holiday play

Have a holiday movie date night

Go on a pre-Christmas brunch date, just the two of us

Commit to a daily dog walk with Hamlet

Take a winter home tour around the neighborhood & snap pics

Volunteer somewhere we're passionate about
We're dying to know what's on your winter and holiday season bucket list, so make sure you share the inspiration in the comments below! And if you make your own winter/holiday season bucket list board make sure you share on Instagram and tag us so we can see your awesome work. Happy bucket listing!
As mentioned, we buy all of our sick season essentials at Fry's, part of the Kroger family of stores, in the Cold & Flu and Cough Relief aisle in the pharmacy section.
Theraflu-(c) 2018 the GSK group of companies or its licensor. Theraflu is for use in adults 12 years and older. Use all products only as directed. Read label and follow directions.
Abreva, Breathe Right, Robitussin – Use only as directed. Read label and follow directions.
*Use Clorox products as directed for removal of non-living allergens like pet dander, dust mite matter and pest matter on hard nonporous surfaces in your home. Keep out of reach of children.