Washington Travel Guide: Part 1
For any of you that follow along with us on Instagram Stories, you know that our dog Hamlet has had a little bit of a rocky month. And as his age has started to show and his health has gone through some atypical ups and downs as of late, my own contemplation of Hamlet's mortality and the anxiety that comes with that contemplation had started to creep in.
I know I know, way to hit you with the heavy stuff right off the bat and go all Marley & Me on you while you're just trying to casually scroll through this post! But this is honestly what's been on our hearts and minds. And yes, just to be clear, I'm completely aware that Hamlet is a dog, and that because he's a dog it's entirely natural and likely that I will, in fact, outlive him. And that despite how much I may want Hamlet to live forever, he simply will not. And that someday I will have to say goodbye, and that will have to be OK (side note – my recent Google search history may include "how to cryogenically freeze your dog").
Nevertheless, Hamlet's my best friend. Before I had a human partner in crime in Chris and when I was single and living alone, I had Hamlet. We've run, hiked, swam (begrudgingly, for Hamlet), traveled, greeted and comforted each other for the better part of a decade, and if I'm being really honest, it's just hard to remember a life before, or think about what life would be like after Hamlet. And I'm sure that anyone out there who has a dog can completely relate – their imprints (paw prints?) on our hearts run deep.
And right smack dab in the middle of this sort of anxiety-ridden time for us, just around the time that Ham's health started to rebound, something so incredibly serendipitous happened. The amazing, pet-loving peeps from Glamping Hub reached out to tell us about Glamping with Pets, Glamping Hub's sister site that helps pet owners navigate the often murky waters of finding pet-friendly accommodations, and find luxurious and nature-based pet-friendly destinations across the globe. They also wanted to know if our little family of 3 would be interested in using Glamping with Pets to find the perfect, pet-friendly getaway full of outdoor adventure and exploring galore. Crazy, right? I think you can guess how excited we were to have the chance to get some quality family time together with our favorite four-legged fluffball.
And just like that, we were combing through all of the ridiculously cool options on Glamping with Pets' site, bouncing back and forth between stunning safari tents in California to cool cabins in Colorado to wine-tasting barns in Walla Walla to oceanside oasis' in Maine. The options were a-maz-ing and it was so hard to decide where we wanted to go (this gorgeous cottage near Houston is also on our list, as is this beautiful cabin near Sonoma)!
But after tossing around several varied ideas, we zeroed in on the beautiful Pacific Northwest. Shockingly, Chris has never been to Seattle (a quick airport layover aside), and he's been dying to check out all that the stunning state of Washington has to offer. And although I've explored Seattle several times, I really hadn't been outside of the city to partake in Washington's abundance of outdoor adventures surrounded by stunning scenery. So #pnwonderland, here we come!
We only had a short 72 hours to conquer all of the activities that were on our Washington travel list, so we knew that we had to really pack it in to hit even half of the things we wanted to see while there. So we decided to start in Seattle, hit all of the major landmarks and Seattle hotspots that Chris had been longing to see, check out some of the amazing wineries in Woodinville just outside of the city, hop a ferry ride to Bainbridge Island, drive along the Southeastern edge of Olympic National Forest to do some sightseeing, and make our way to the beach and the adorable coastal cottage we rented via Glamping with Pets in Ocean Shores. And of course, eat, snap and take it all in along the way.
In today's post, we thought we'd cover our first day and a half in Washington, which was filled from sun up to sun down with some of the most fun sights and snacks Seattle and its surrounding area has to offer.
Right when we landed, we were off to Washington wine country in Woodinville to check out Chateau Ste. Michelle and take a private tour of the grounds and of course, sip some of their delicious (and extremely varied) wine offerings. We brought home their 2013 Cold Creek Merlot and the Eroica Gold Riesling – win! Woodinville is just a short 30 minute drive from the airport, and it's a beautiful drive to boot. And the town itself is a gorgeous one filled with some pretty dazzling scenery and a plethora of heavy-hitting wineries and tasting rooms, and bonus, so many of those are pup friendly! We were so excited when we found THIS list of dog-friendly Woodinville wineries and tasting rooms before we went, so we could bring Hamlet along on our Washington wine country adventures.
After touring Chateau Ste. Michelle, we headed to downtown Woodinville to warm up with a quick lunch and a Theo Hot Chocolate at The Commons and do a little tasting room hopping on the main drag nearby. The Mark Ryan Winery tasting room was super grunge-cool inside and we loved not only the wines we sipped in their tasting flight, but also their well-curated playlist of 90s Seattle alt jams. Solid music choices happening at Mark Ryan.
Next, we headed back into Seattle for a walk along the water and then off to dinner at Rockcreek in the Fremont neighborhood. Rockcreek serves up some of the most creative and oh-so-fresh seafood dishes either of us have ever had, and their cozy, modern cabin vibes and perfectly crafted cocktail menu definitely didn't disappoint. Chris is a major seafood lover, so he was really excited about this particular stop on our itinerary and I don't think I've ever seen him so satisfied after a meal. And as a relatively new seafood fan, I can happily report that every dish we tasted, from the prawns 'St. Helena' to the blackened grouper, was absolutely mouthwatering. We also devoured a standing-ovation-worthy brussels sprout salad with a yummy bacon vinaigrette that Chris was carefully inspecting for home replication purposes – it kind of blew our minds!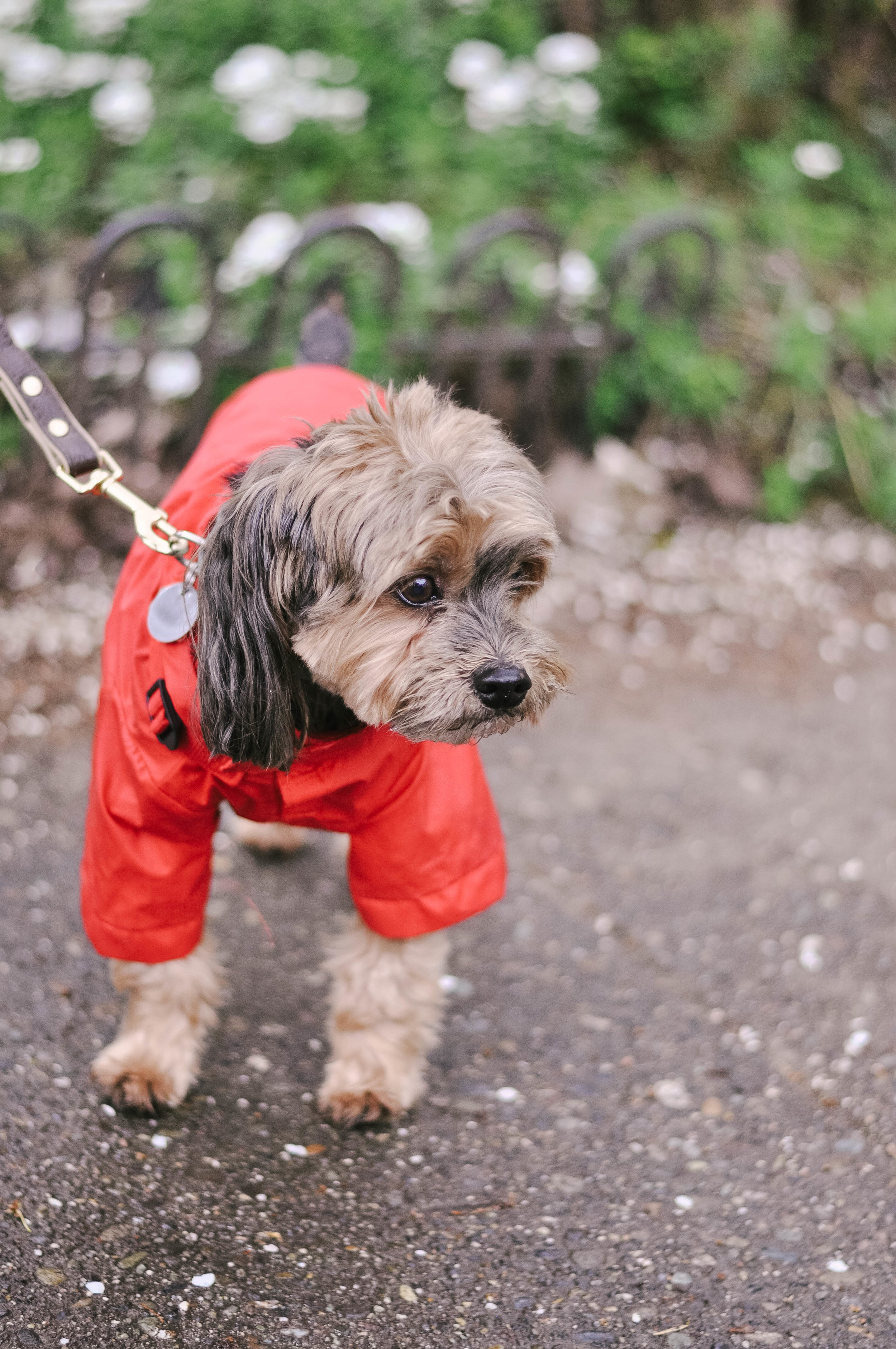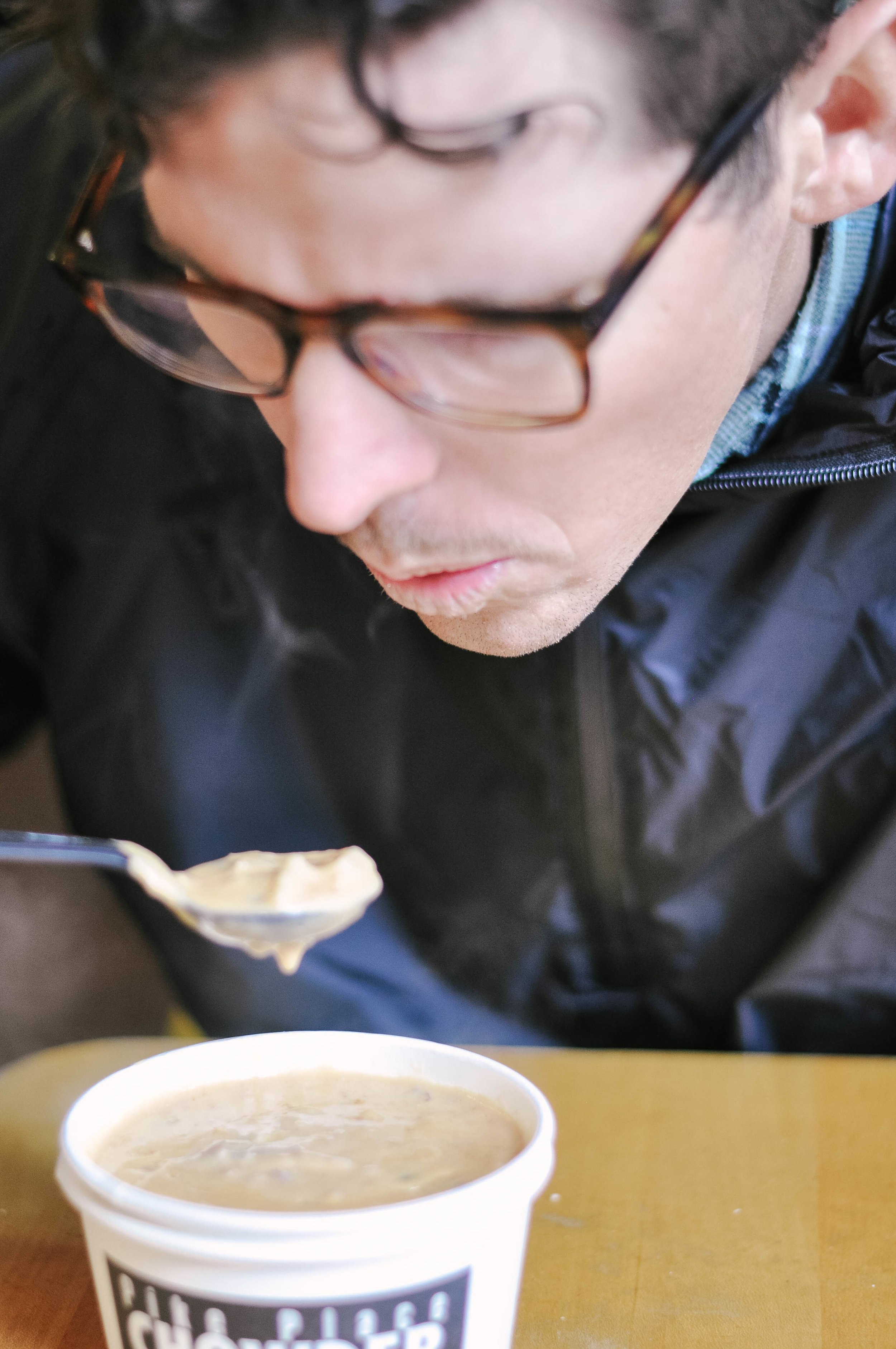 The next morning it was off to the famed Pike Place Market which Chris was chomping at the bit to tour, where he picked up some fresh salmon and halibut to ship back home to Arizona and a couple of other little Pike Place treats (every time I go to the market I'm always blown away by the flowers – I so wish we had a farmer's market with such a robust roster of items back in Arizona), and then a short jaunt to Post Alley to check out what Chris' friend told him was the "best salmon chowder in the world" at Pike Place Chowder. To sum that stop up, Chris didn't come up for air until the bowl was empty. And that took about 30 seconds. Kudos to Chris' friend Jon for the spot-on recommendation!
And our Washington travel fun didn't stop there – it was still early in the day, so we had a few minutes to hop over and check out one of Seattle's coolest neighborhoods, Capitol Hill. It had been raining and was pretty darn chilly since we arrived in Seattle, but that didn't stop us from throwing on our rain gear and walking around with Hamlet to take in the sights and sounds of the neighborhood. Could this place get any cuter?
Everything was in bloom while we were there, making this quaint corner of the city look like its own little Secret Garden. Capitol Hill is kind of a funky mix of newly built condos and some really gorgeous old homes in some of the most fun color combos. There was one pink house that I was particularly smitten with. Also, I think it's slightly hilarious that one of our favorite things to do while traveling now is to tour cute neighborhoods in other cities and assess the architecture of the homes and the general "livability" of the neighborhood. And then discuss it all… at length. Our childhood selves would be so disappointed in us!
After stretching our legs in Capitol Hill, it was back to the waterfront to catch the 35-minute ferry to Bainbridge Island. I feel like I can't properly express in words just how excited Chris was to drive onto that ferry and stand out on the front of the ship the entire way over to the island… and it was pouring rain and the wind was really strong! I absolutely adore how much fun Chris has when he gets to partake in a new experience like that. This guy savors every moment of our adventures and I really love that about him. Hamlet and I (yep, dogs are allowed out of the cars and can sit with you inside the ferry) opted to stay dry and sit inside on the second level looking out over the water and at a thoroughly fulfilled Chris, which was right where we wanted to be.
When we got to Bainbridge Island we headed to the small downtown area to grab a snack. Good old Yelp lead us to J'Aime les Crêpes, where we opted for the hilariously named "Jean Valjean" (if you're as obsessed with Les Misérables as I am, you'll appreciate their choice of name). And we were so glad we did because it was the perfectly crafted savory crepe for us to share. Then we doubled down and grabbed a strawberry and Nutella crepe to share, just for good measure. While on the island we also popped into Salt House Mercantile, which was the stuff my tiny little village store dreams are made of. Their all-white-wood, nautical-inspired interior was simply heavenly and their selection of gifts, small-batch pantry goods and homewares was so unique and perfect. And I have to give a little hat tip to any retail experience that the hubs has just as much fun perusing as I do.
After we explored Bainbridge Island, we had to hit the road and head toward our next stop so we could get there before the sun went down, and that's because our next stop was A WATERFALL! And yes, the all caps is absolutely necessary because we're desert dwellers and casually stopping by a waterfall isn't really a "thing" where we live. There are some seriously stunning waterfalls that you can see with relative ease throughout Washington and specifically along the Olympic Peninsula, and before we went we found THIS guide to the peninsula's prettiest waterfall stops really helpful because we were driving and wanted to know what waterfalls we could hit while on our way to Ocean Shores. Because of that, Rocky Brook falls was the winner! Not only was this insanely gorgeous waterfall on our way, it also happens to be a) one of the peninsula's most spectacular waterfalls and b) one of the easiest to access, which meant that Hamlet could join us for the fun.
Once we arrived in the Brinnon area near where Rocky Brook Falls lies on the Olympic Peninsula, we were sort of in awe of where we were. It's this tiny little town that sits at the western shores of the Hood Canal of the Puget Sound, and sort of serves as one of the gateways to Olympic National Park. So in pretty much every single direction you look, you're looking at some of the most incredible scenery on the planet. Gorgeous ocean in one direction, and the towering Olympic Mountains in the other direction.
It kind of blew us away that people actually get to live in that setting and stare at that scenery every single day! Once we pulled up to the trailhead to the falls, we were greeted by a lush, rainforest-like entrance with a babbling "brook" (Ok it's actually more of a stream than a brook like the name implies) running alongside the trail to the falls. The brief "hike" to get to the falls is really only a 200-yard walk along a beautiful forest path with no real incline.
And as for the falls themselves, well, I think the photos say it all. The falls horsetail out over a 229 foot wall and into a small pool below, and the fact that it was spring and really rainy made for a pretty spectacular show. Our mouths just dropped when we stood below the falls looking up at the rushing water cascading over the rocks, and I'd venture to say it was one of the most exquisite sights either of us has seen in our lifetime. Jungle gym Chris climbed up a little bit farther than he would have liked on the rock wall alongside the falls to get a closer look, but luckily made it back down without incident. I was also super happy to help the sweetest little family get the perfect shot in front of the falls, so I hope they're out there somewhere enjoying their epic waterfall photo right now!
If you ever have a chance to pass by Rocky Brook Falls or even take a detour to check it out, we highly recommend putting that stop on your Washington adventure list. It was just so dazzling and you really have to see it in person to grasp the enormity of it all.
And that, my friends, wraps up a super rainy, super fun day one of our epic Washington travel adventures. From there it was just an epically scenic two-hour drive down to Ocean Shores to check into our coastal, pet-friendly cottage, and holy cow did we pack it in on day one! But we wouldn't have had it any other way. We got to see and do so much during that first 36 hours, so it was time well spent in our books. Side note – we learned a little bit about the town of Aberdeen while passing through on our way to the cottage, and we were both so intrigued by it. Not only because it's the birthplace of rock legend Kurt Cobain, but also because it's just kind of quirky and mysterious in general.
We thought it would be fun to show you our path from our first day and a half in Washington (we covered a ton of ground), so below is a map of our route and if you click on it, you can see each stop and zoom in or out to see each location in context.
And stay tuned for Part 2 of our Washington Travel Guide where we'll detail day two of our WA adventures and give you a glimpse of our cozy, pet-friendly cottage rental. Happy travels!
This post was created in partnership with Glamping with Pets, a brand we love. All opinions are our own.