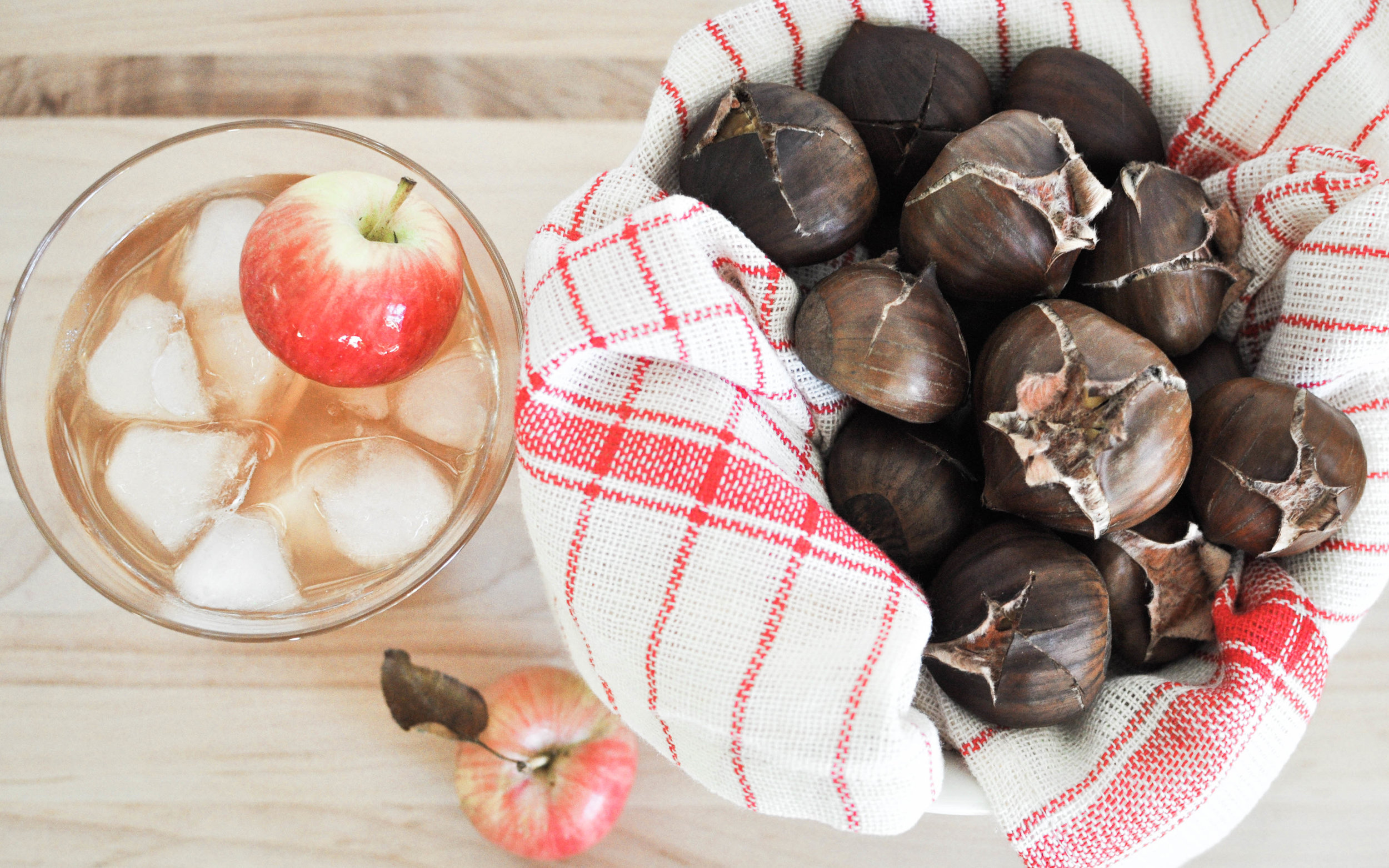 Happy Thanksgiving week, friends! To celebrate this wondrous week and the unofficial start to our favorite time of year, The Holidays, we thought we'd spread the love and share a yummy cocktail recipe that Chris whipped up that's perfect for this week's festivities. So basically, it'll either warm your heart and provide a beautifully fuss-free, winter-approved cocktail to clink glasses with the ones you love in joy and merriment, or it'll help you survive a Thanksgiving filled with political tension, underhanded disses from crazy uncles and uninvited questions about every aspect of your love life. Either way, we're here for you!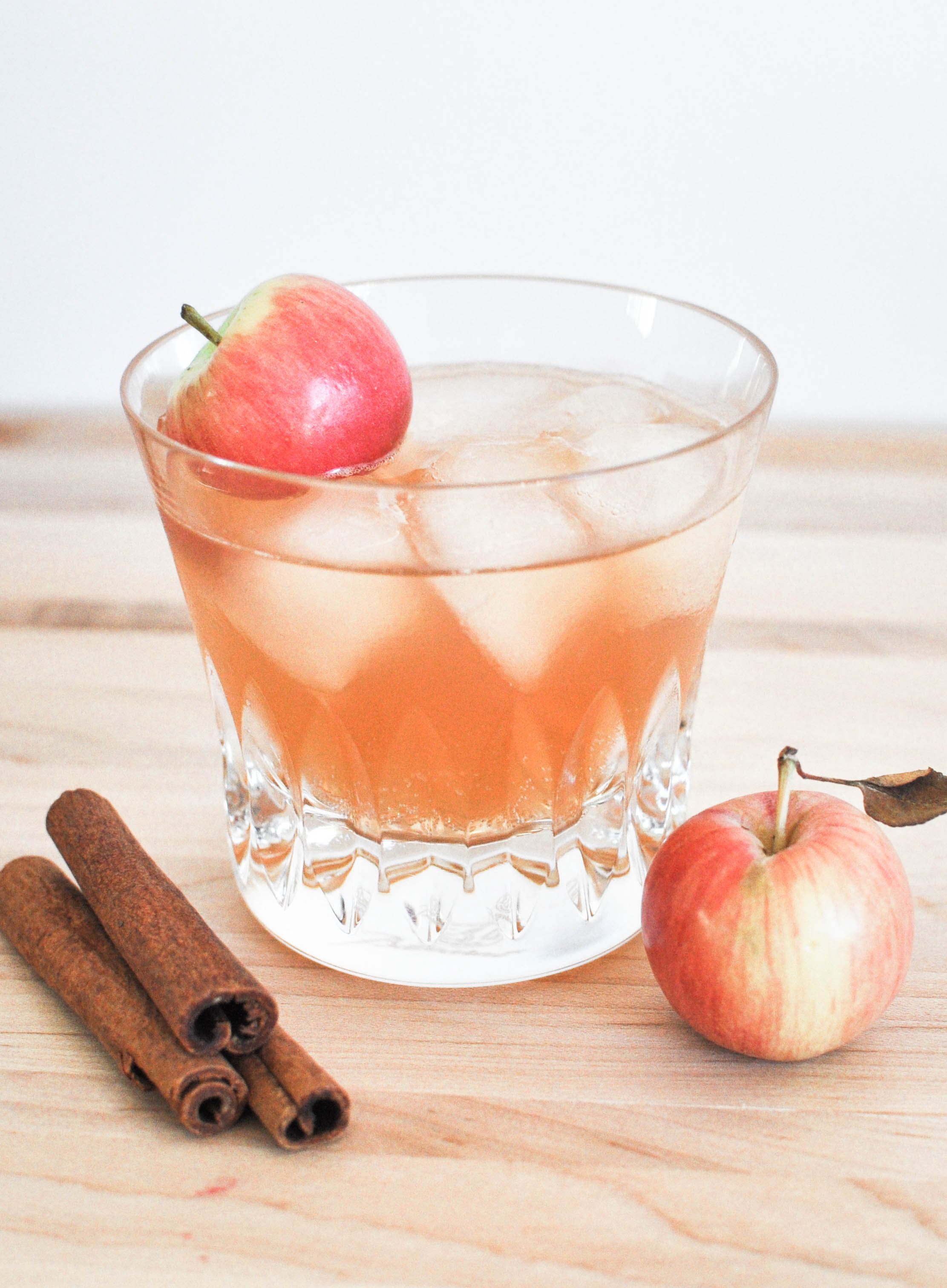 Thanks to a few unexpected home renovation hiccups, the Thanksgiving we had so excitedly planned on hosting at our home for the first time ever this year was derailed with much sadness, but luckily Chris' parents came to the rescue and opened their home to us once again for another amazing Thanksgiving down in Tucson, which is a pretty awesome consolation. We're currently in the middle of replacing the floors throughout our entire house, which has been a bit of a crazier undertaking than we were expecting.
Right after we finished demolition on our old floors, the drain pipe on our washing machine began to overflow, leaking water everywhere. And after a few visits with the plumber, it was determined that we had a break in the old cast iron pipe that sat right under our kitchen, which would have to be fixed immediately via drilling into our foundation. Silver lining – at least it all happened when we had gross concrete floors and not our brand new flooring?! Double silver lining – we found a pretty awesome plumbing team in the process… which we had no idea we'd be so excited about.
So after that huge dose of adulthood reality, we definitely needed a great cocktail and some quality time with our family and friends, which is why we thought it would be so fun to serve up a cocktail recipe for you guys this week here on the blog! Chris was inspired by an amazing gift we received from my cousin and his wife for our wedding, a beautifully engraved bottle of Woodford Reserve Bourbon (they live in Kentucky and definitely know a thing or two about good bourbon), and thought it would be the perfect base for a cinnamon-spiced and wintery cocktail that anyone could whip up with minimal effort before the Thanksgiving festivities commence.
We also really just loved these adorably tiny Crimson Gold apples we found and couldn't resist using them both in the recipe and as a garnish. In light of that, Chris has appropriately named this concoction Crimson Bourbon Punch! And as is usually the case, the recipe instructions offer two levels of booziness, reflecting each of our preferred cocktail strengths. Chris' version = the boozier the better, Mar's version = slightly less potent. We also love sipping this deliciously cozy, cinnamon-and-cider-infused cocktail with one of our favorite holiday-time treats, roasted chestnuts! It's such a great flavor/texture combo and definitely leaves you feeling warm and fuzzy inside. Toasty and toasted… just the way we like it.
We can't wait to get the holiday season started, so we'd love to hear what you guys are up to for Thanksgiving and what your go-to holiday drink is. Drop us a comment in the comments section below and don't forget the recipe so we can add it to our repertoire! Cheers!
INGREDIENTS:
2 cinnamon sticks
1/2 pear
1 apple (or a handful of Crimson Gold apples)
1 tbs freshly chopped ginger
2 tbsp freshly chopped cranberries
1 lemon peel
6 oz apple cider (we used Martinelli's cider and it's soooo good)
8 oz bourbon
18 oz ginger ale for Chris' version OR 24 oz ginger ale for Maryal's version
Toothpicks
Extra Crimson Gold apples for garnish
INSTRUCTIONS:
In medium-sized glass jar mix cinnamon sticks, pear, apple, ginger, cranberries, lemon peel, apple cider and bourbon.
Seal jar and refrigerate overnight.
Remove from refrigerator and strain liquid into large pitcher.
Add 18 oz. of ginger ale for stronger drinks OR 24 oz. for a milder version.
Pierce one Crimson Gold apple with toothpick to garnish.
Add ice to glass. Pour Crimson Bourbon Punch over ice.