The week of Thanksgiving always has us thinking about what we're thankful for in our lives not only at the present moment, but throughout the last year. Though we don't typically go into great detail about our personal lives here on the blog, a good friend recently encouraged us to dive deeper into who we are as a couple, a family and as people here on this platform and the conversation had us considering that idea a little more seriously since. So today on the blog and in the spirit of candor, we're sharing some fun family holiday photos taken by that very same friend and talking a little bit about what we're thankful for this year and why. In return, we hope that you guys will open your hearts and share what you're thankful for in the comments section below!
Most of the items we're wearing are currently 40% off right now at J.Crew! Shop below!
Shop The Post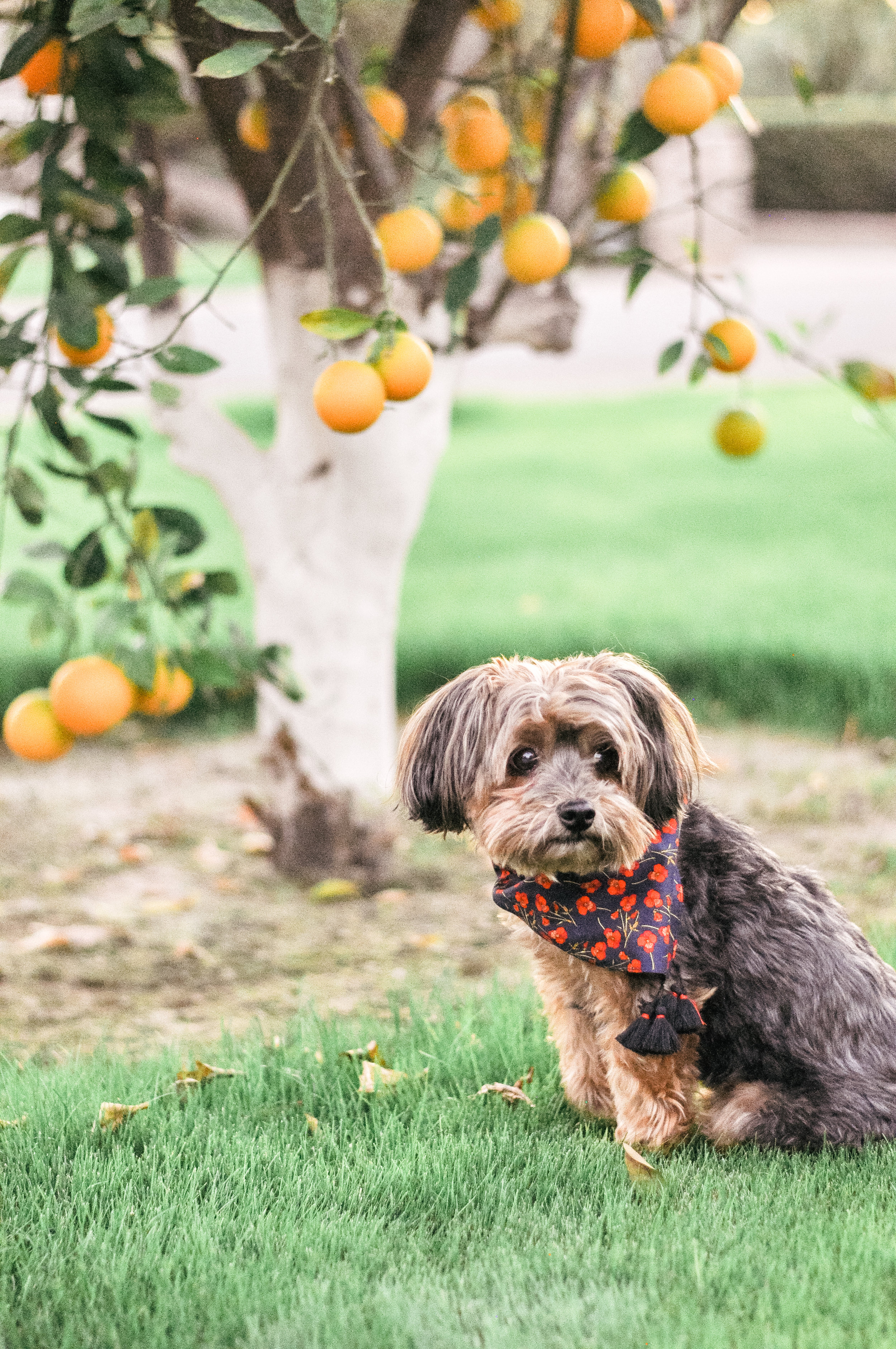 The last couple of weeks have been a bit of a doozy for us. We've had a few personal and professional setbacks and disappointments that lead to a few anxious and in depth conversations about where we're headed next, what our career and personal goals really are at this moment in time, how to lead with love, gratitude and joy in our lives and how to do the right thing, even when it's not the popular or easy thing to do. I know I know… we don't usually take ourselves (or life for that matter) so seriously, but sometimes when we face unexpected trials and tribulations it forces us to slow down, fit in some much-needed reflection, connect and talk through some of life's tougher subjects.
The bottom line? We're far from perfect and we, too face unexpected setbacks that if we're being really honest, leave us anxious and afraid. Despite what you may see in the photos on someone's holiday card, despite what you may see on social media or even on blogs like this one, we're all human, we all fall from grace and we'll all be tested in ways that we can't predict. But the wonderful, amazing, beautiful thing about that is that on the other side of those tests waits a renewed appreciation for life's gifts that sometimes can only be born of those tests. They teach us that despite the setbacks, the losses, the hurdles and even the sadness we're stronger than we so often think, we're really, truly going to be OK and we do have so much to be grateful for.
And all of those things together or any of those things individually are what make a life worth living, and worth loving. Perfect just isn't a real human quality. We (especially us) are imperfect, we're flawed, and yet God still sees fit to give us a shot at an incredible life. And because the clock on accepting that gift never runs out, we're given a chance every single day to pick ourselves up, shake it off and make it or at the very least call it a good day instead of a bad one… a good month instead of a bad one… a good year instead of a bad one.
This was an important and valuable lesson that I learned from my mom when I was growing up. Whenever my sisters and I were dealt what seemed like a fatal blow, disappointment or loss, my mom always reminded us that the struggle only makes us stronger and wiser, that there's just so much to be grateful for in this life and that with time, everything will be OK… and she's been reminding us of that ever since. And I guess we felt like maybe some of you out there are in a period of "test" that has you feeling anxious or afraid, and that you need to know that you're not alone, and to hear that you're absolutely going to be Ok.
Which leads us into the three things we're really, really thankful for this year…
1. Family
This may seem like a pretty basic thing to be thankful for, but before you write it off as a gratitude cop out, let us convince you why this is most certainly not one. Even when you're the absolute worst version of yourself (yeah… that version), your family doesn't care about your shortcomings, they just care that you're OK, and when you fall they'll be there propping you up until you're strong enough to stand on your own two feet again. And they'll do this for as long as they have to, rain or shine, come what may. They're there to celebrate your highest of highs and light the way in your lowest of lows, and they do it simply because their love for you is unconditional – unconditional – without expecting anything in return. That's a pretty incredible concept to grasp. Our family has rallied around us and supported us in our every endeavor this year, cheering us on and propping us up just because they love us, and we feel like the luckiest people in the world to receive that kind of love in our lifetime not just from our respective families, but from each other as husband and wife and as our own little family. Take this week to ask a family member, whatever form that takes in your life, what you can do for them to make their lives better right now.
2. Kindness
It's come to our attention this year that in this day and age, kindness is sometimes written off as weakness or as frivolous. Like someone somewhere along the line got the idea in their head that kindness doesn't get you anywhere or anything and because of that, has no value or merit in and of itself. I'm not exactly sure where or when or how this shift happened, but if you've ever overlooked or dismissed the value of kindness or if, when you really sit down and think about it, know in your heart of hearts that you've left kindness behind in your life, let us tell you from experience that approaching every interaction, big or small or deserving of kindness or not, is one of the most valuable things you can do in this life. We've been the beneficiaries of a lot of kindness this year and some of it from from the most unexpected places and the most unexpected people, and it has changed our life and our hearts for the better. Because someone showed us kindness in even the simplest or smallest moments, it made us better both personally and professionally. To those people who showed us kindness this year just because they could, we'll be forever grateful.
3. Animals
Don't laugh! You know you love your dog, too. In all seriousness, I'm writing this right now with the softest, weirdest, most loving, intuitive little YorkiePoo stretched out right up against my legs, and I'm reminded about just how much joy the animals in our lives bring us, which is something that we've actually been talking about a lot this year. My parents taught us very early on in our lives about both the beauty and the fragility of our relationships with animals, and how much they can teach us about acceptance, patience and that old unconditional love thing if we let them. We consider animals another one of life's incredible gifts, and Hamlet has certainly reminded us this year (and every year really) just how much love they're capable of giving without saying a word.
And that same subject, here are some outtakes from our delightful little family photo session that involved Hamlet hacking up all over the grass like a snaggletooth dragon and both of us human types acting like total weirdos. Like I said… the love is unconditional.
Happy Thanksgiving, guys!
Most of the items we're wearing are currently 40% off right now at J.Crew! Shop below!
Shop The Post