Since we served up a little home decor inspo last week here on the blog (are you guys loving the sage home decor trend or loathing it? Undecided?), we thought it would be fun to switch gears again and get some more spring style talk in while the weather's perfect here in Phoenix. And it really is idyllic. After a brief and unexpected cold snap, we're back to 80 and sunny and loving every minute of it!
I talked a little bit about some of my personal style staples a couple of weeks ago and loved getting the chance to be real with you guys about wearing what I love. I really hate feeling like I need to embrace every trend, especially when whatever's au currant just don't resonate with me. You guys have been all about it, and we love you for that! So in that spirit, we thought we'd continue our spring of self acceptance and talk about more style staples that we both love just because… we love them. Guys and gals included!
Shop the Post for Her

Shop The Post for Him

In that post a couple of weeks ago I talked about my love of the denim/white eyelet combo, and clearly the love is real because I'm wearing that same simple spring pairing with different pieces this week. Can't stop, won't stop. But one of the reasons I love casual, simple, easy ensembles like this is that it gives me room to throw on some colorful structured statement earrings and not feel overly glam… just the right amount of glam. I may like my garments on the simpler, softer side, but I absolutely love that simple outfit pieces allow me to have fun with bold statement earrings in equally bold colors I adore! I found the pretty seafoam pair I'm wearing here in the BP. department of Nordstrom last week, but they haven't shown up online yet. They're a budget-friendly version of the structured Rebecca de Ravenel stunners (also available in pink) that I've been coveting for months, and I'm pretty obsessed with the color. Seafoam for life! Also love these ombre seafoam drop earrings.
If you're on the hunt for some beautiful bold structured statement earrings to top off your easy breezy spring outfits, I linked a ton of my favorites in the "Shop" widgets above and below.
I'm also pretty pumped that Chris got to chime in on some of his style staples because we've been noticing that more and more of you have been not only pinning tons of images from our Chris' Style board on Pinterest (who knew menswear was such a hot topic on Pinterest?!), but that you've also been searching the blog for more menswear ideas, too. Ask and you shall receive!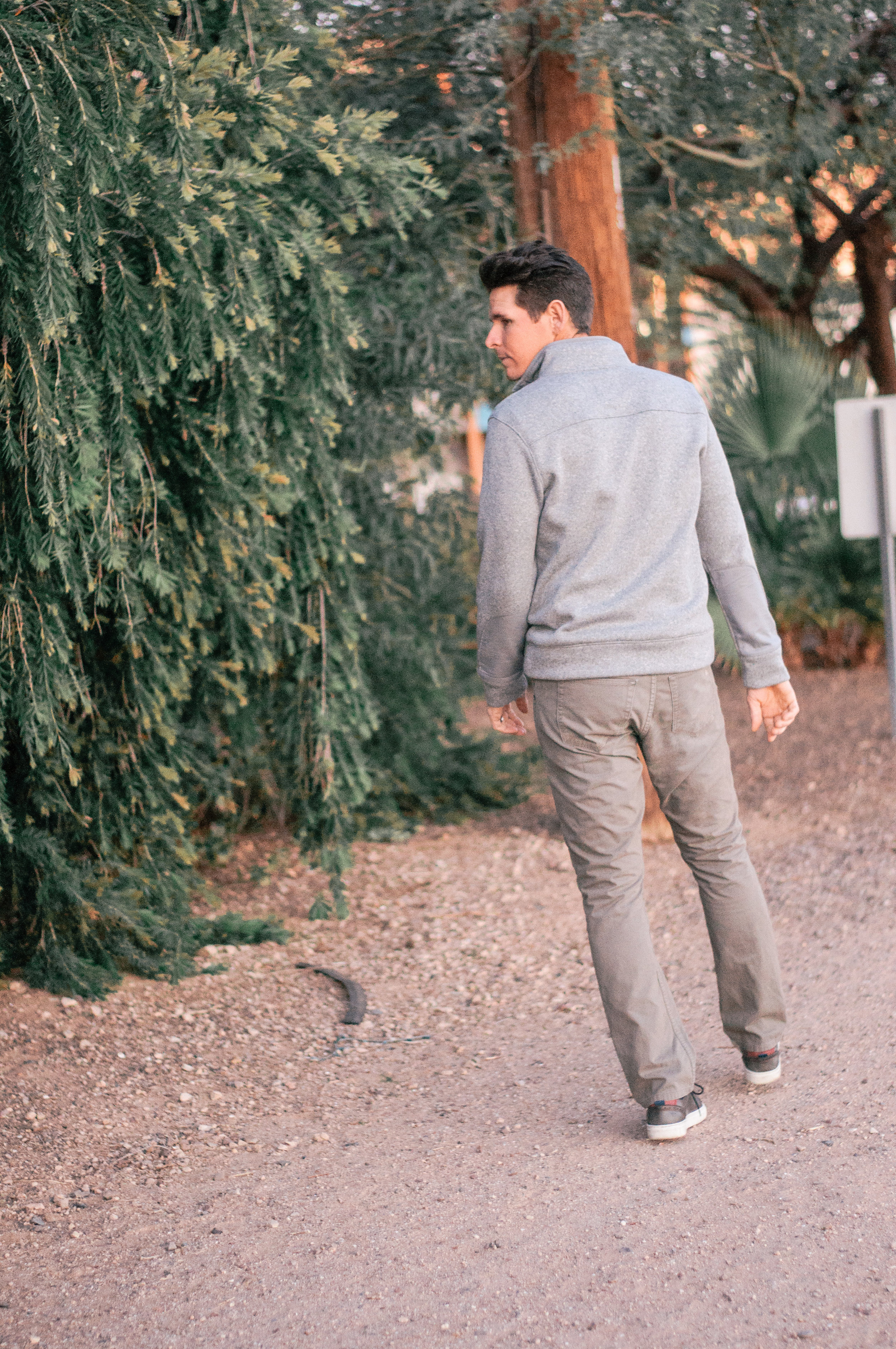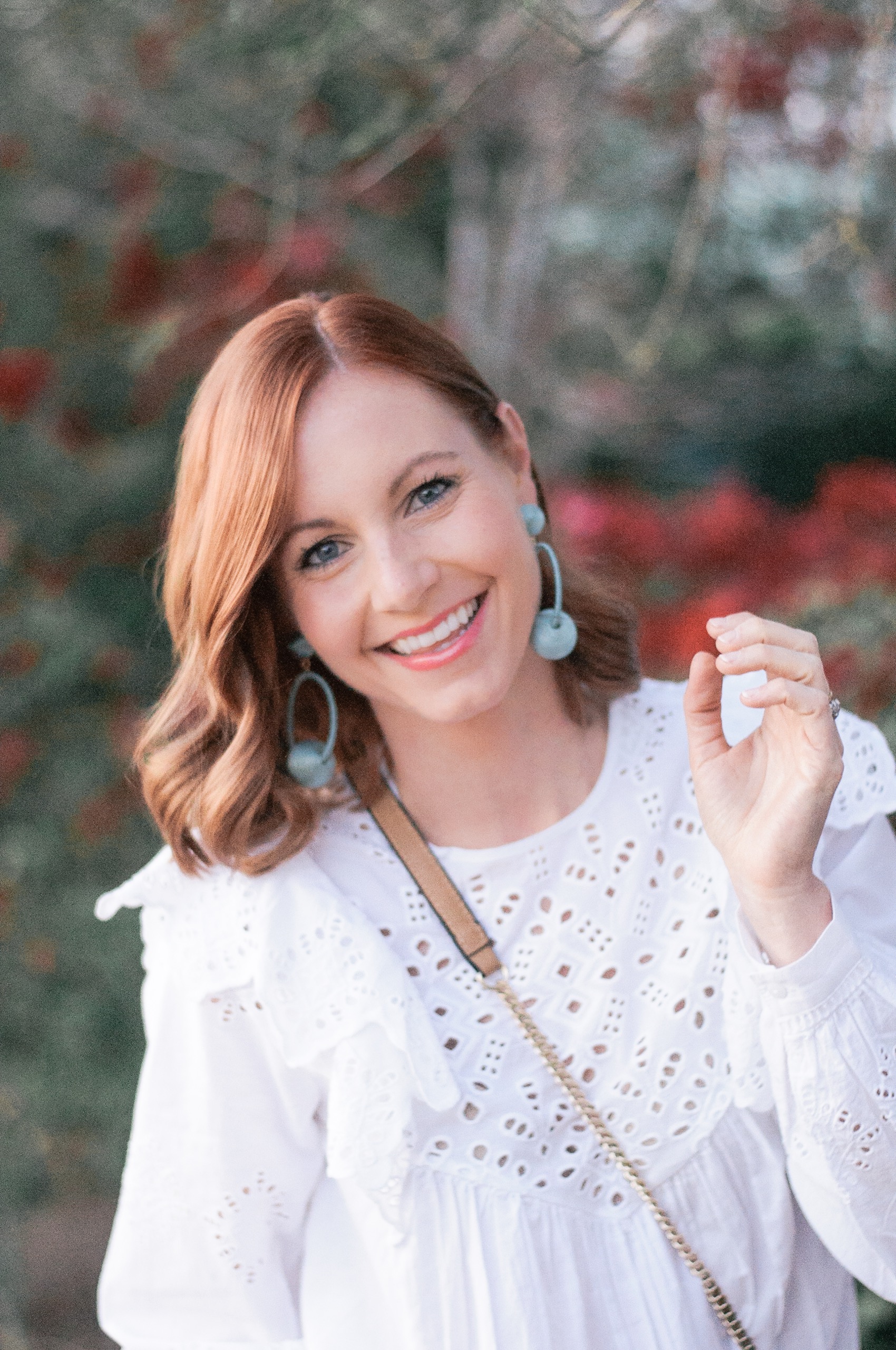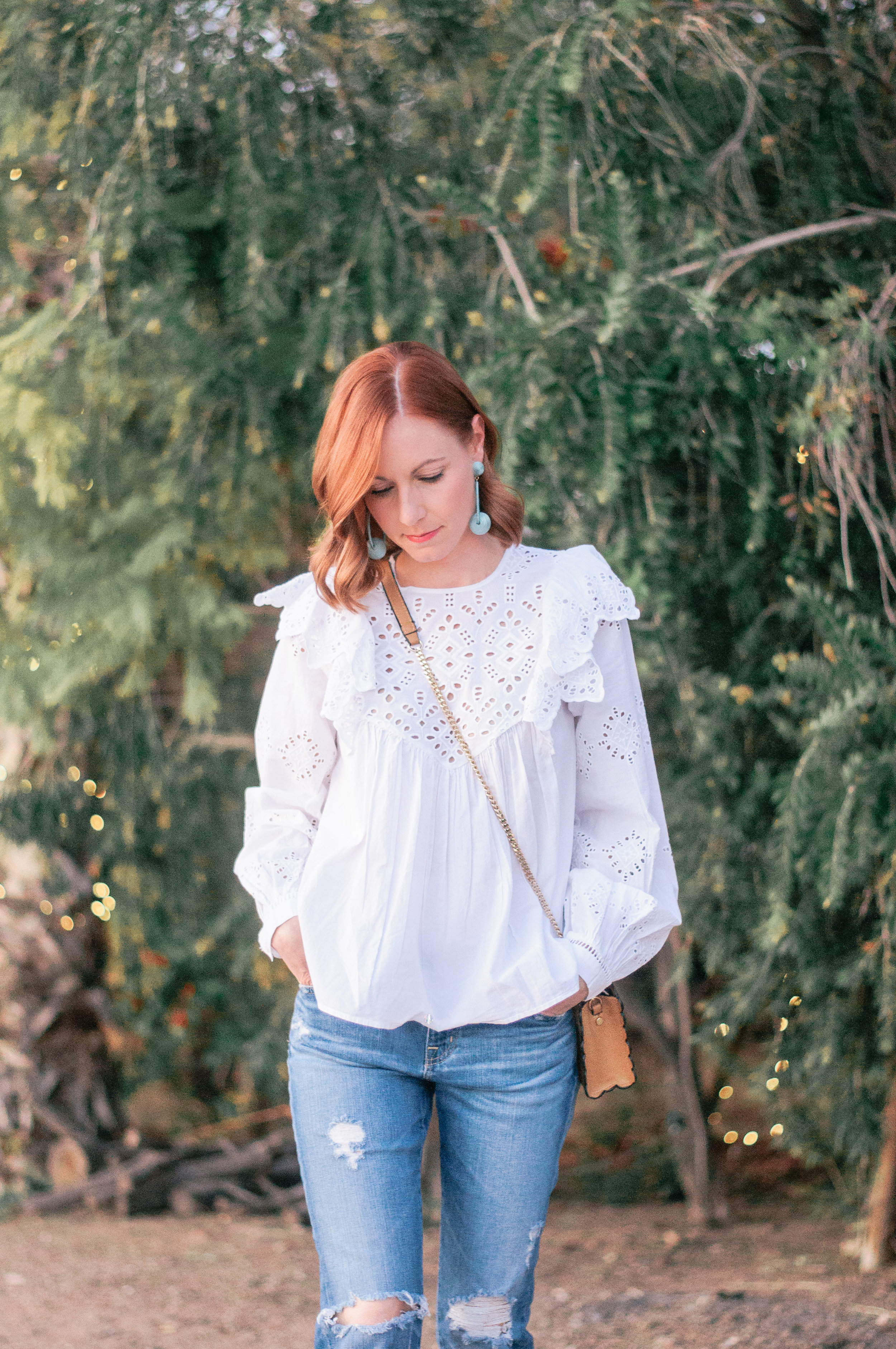 In addition to loving a good chambray shirt as much as I do, Chris really enjoys a great monochrome look – incorporating different tones of the same color into an outfit – and typically the color is grey. I really love a guy in grey, and I can't quite put my finger on why? Is it because it's approachable? Soft? Cozy? Complimentary to almost any and every skin tone or hair color? All of the above? Whatever it is, Chris loved the color and monochromatic layers long before we met, so as much as I'd love to say he wears it because I love it, I'm pretty sure it's all about him. Do you, boo!
Two other style staples that a Chris can't live without and that also happen to fit perfectly into this monochrome ensemble he has on here are sleek leather sneakers like these Ted Baker kicks he's wearing here that he can wear for work and play, and the super soft, super comfortable grey pants he's wearing by AG, that they also make in a women's version. We both have multiple pairs and love their always-perfect fit and the so-soft material. They make them in so many colors, too!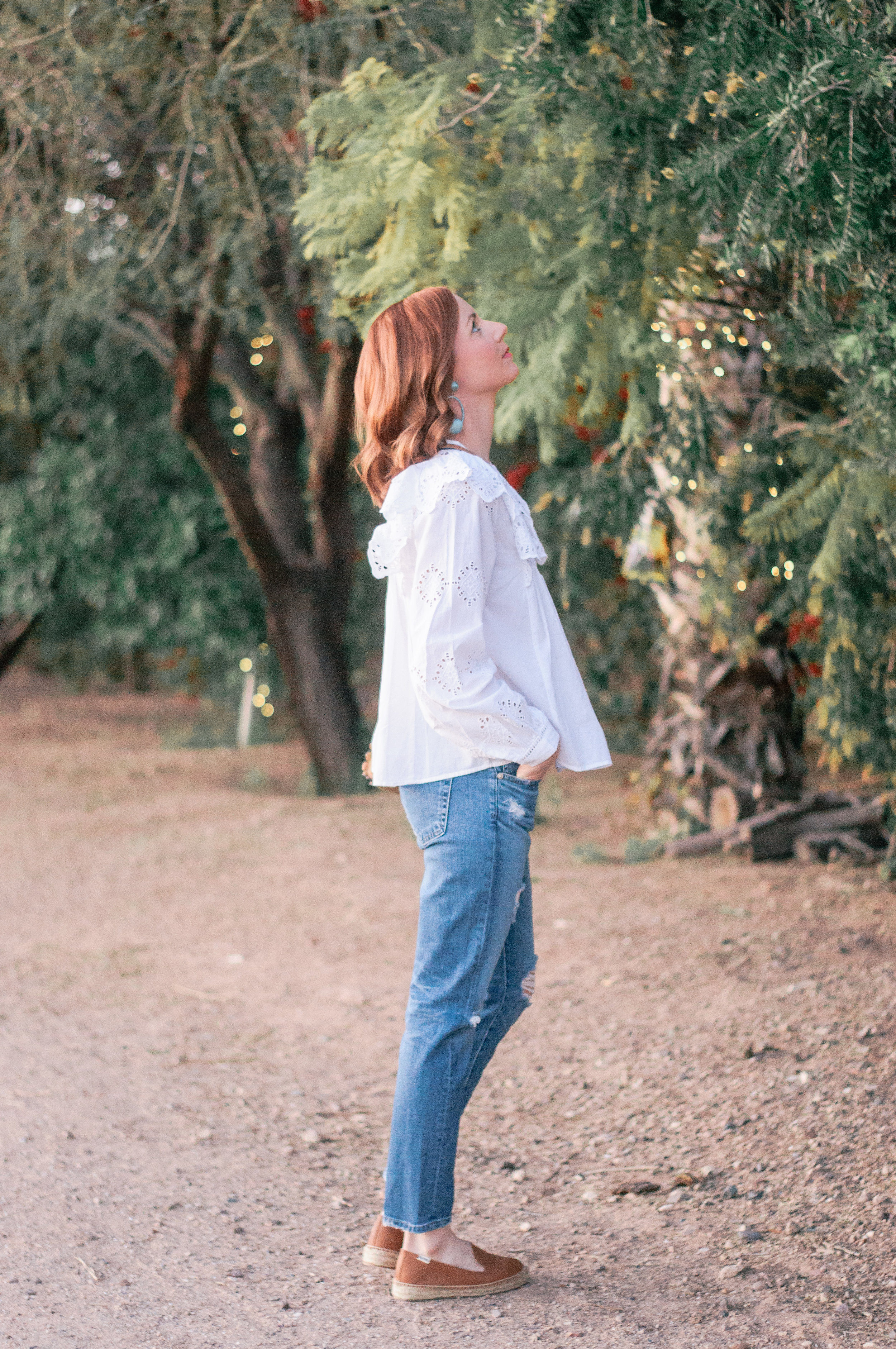 As a side note, Chris is also pretty into layers this winter/spring (he loves this grey half zip, this sweater and this jacket), which means cool half zips, jackets, pullovers and cardigans. Dude is branching out and I'm absolutely here for it. Full support, Chris. Full support.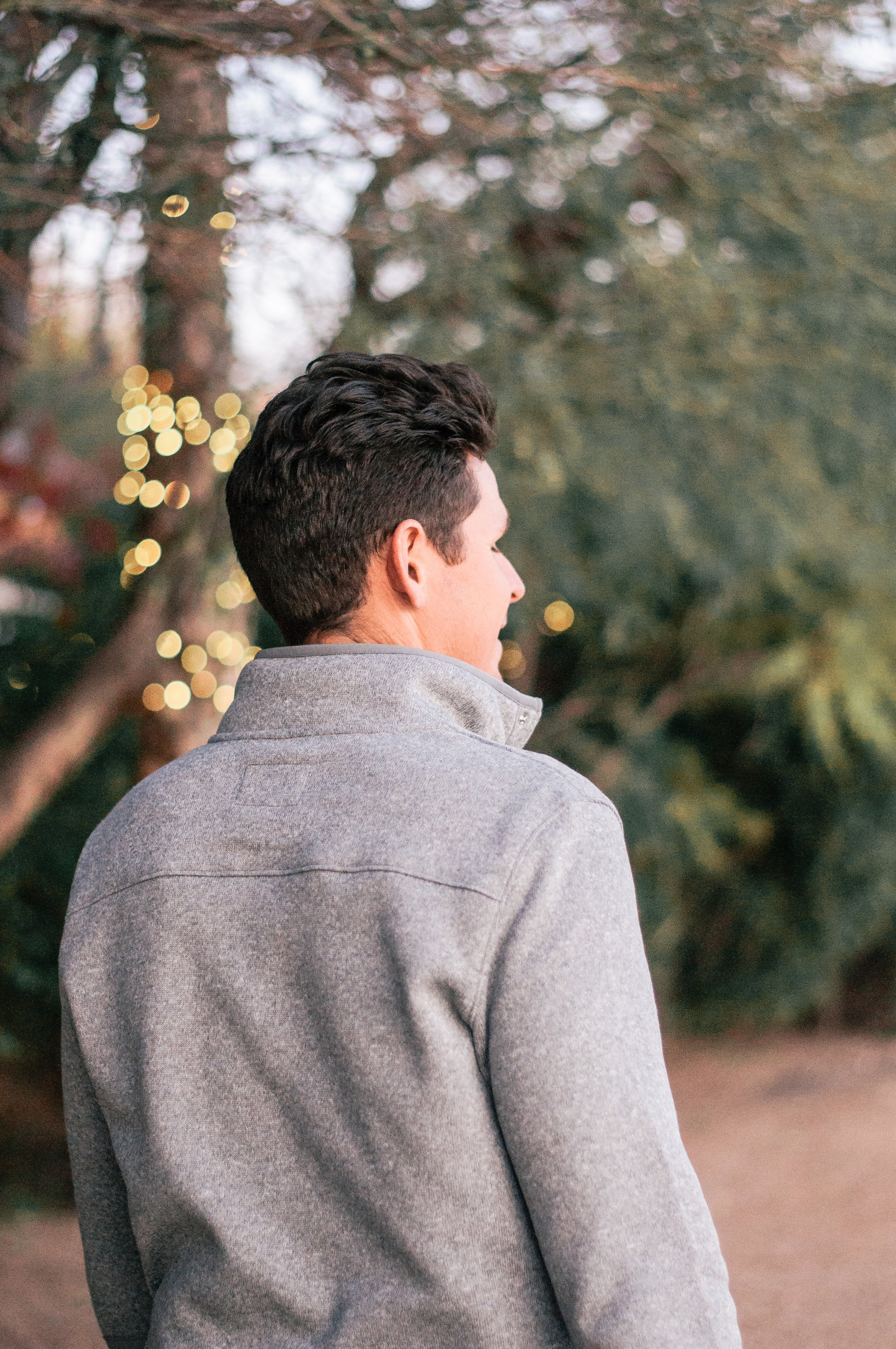 We loved hearing about the style staples you can't live without, so keep those comments coming! What are your go-to, can't-live-without style staples? Let's talk all about it in the comments section below!
Also, if you don't already, make sure you follow us on Pinterest so we can follow you back and keep this pin addiction alive! We love pinning seasonal style, home decor and DIY inspo – how did we live before Pinterest? I have no idea. Happy almost weekend!
Shop The Post for Her

Shop The Post for Him