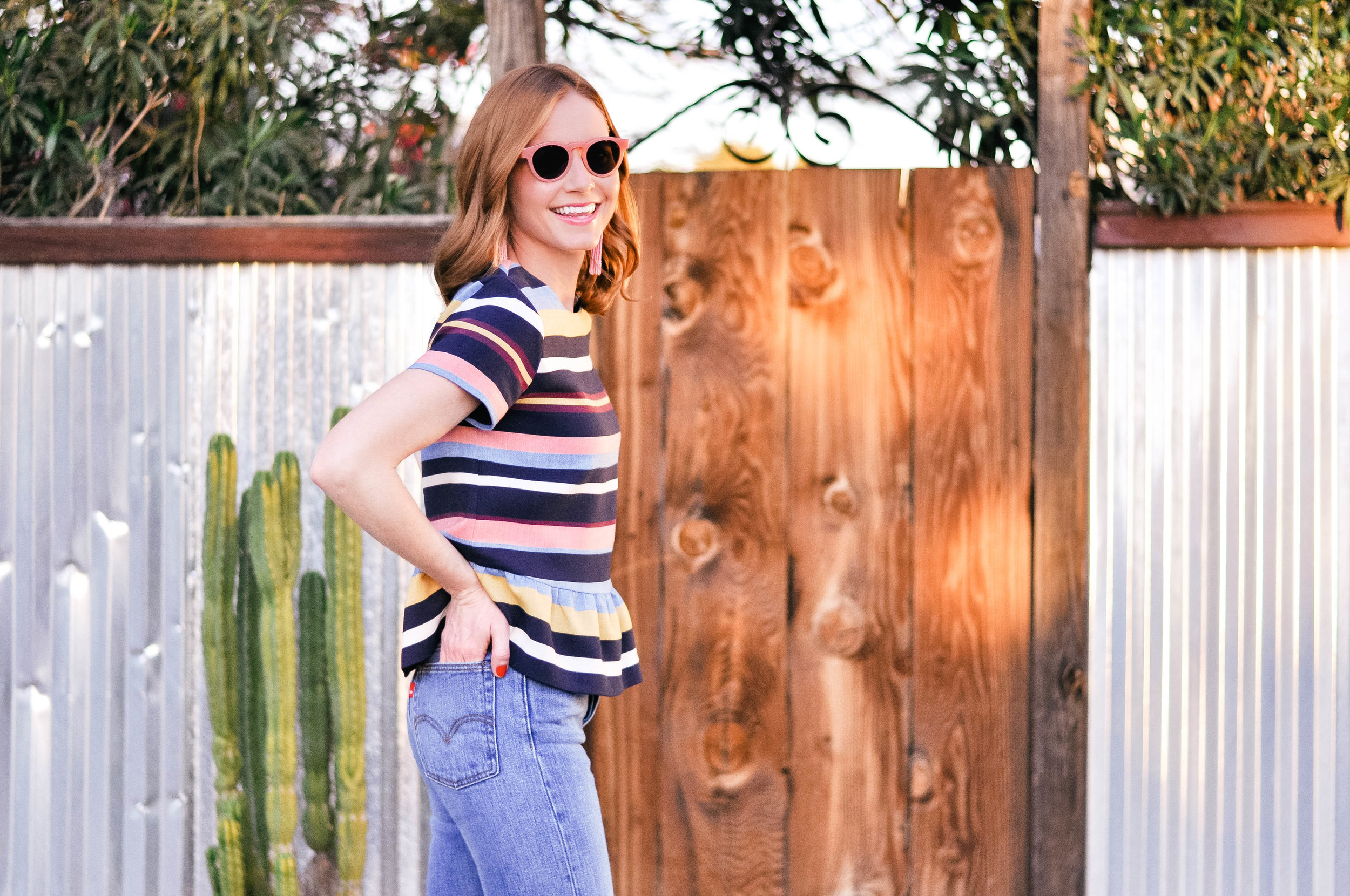 I'm going to be completely honest – I haven't always been totally inspired by the place I currently live. Phoenix has its own interesting landscape and vibe that's vastly different than where I grew up in Michigan, which is a state whose sights and sounds will always have my heart and leave me endlessly inspired.
For the first five or so years that I lived in Phoenix, I found the desert and the homes here a little, well… blah. I know, I know! It's such an incredibly beautiful place and it pains me to say it, but when you're used to water everywhere, lush, green landscapes and changing seasons that each brought their own unique beauty, Phoenix can be a little bit jarring. That said, I feel completely differently now.
A handful of years after I graduated from college, I moved from your standard, run of the mill condo in a pretty characterless desert setting in Scottsdale to a 50s-era ranch home full of character in the adorable neighborhood I currently live in in Phoenix, and my outlook on this fair city completely changed.
Suddenly, I was seeing another side of the city outside of the miles and miles of sand and tan stucco, that was filled with citrus trees and cactus of all kinds, bougainvillea blooming everywhere, color galore, charming rows of unique ranch homes each with their own stamp and spirit, and a noticeable sense of style that was all its own. It was and is just so beautiful and makes me appreciate Phoenix and its unique attributes so much more. It was then that the sights and sounds of this city came to life for me.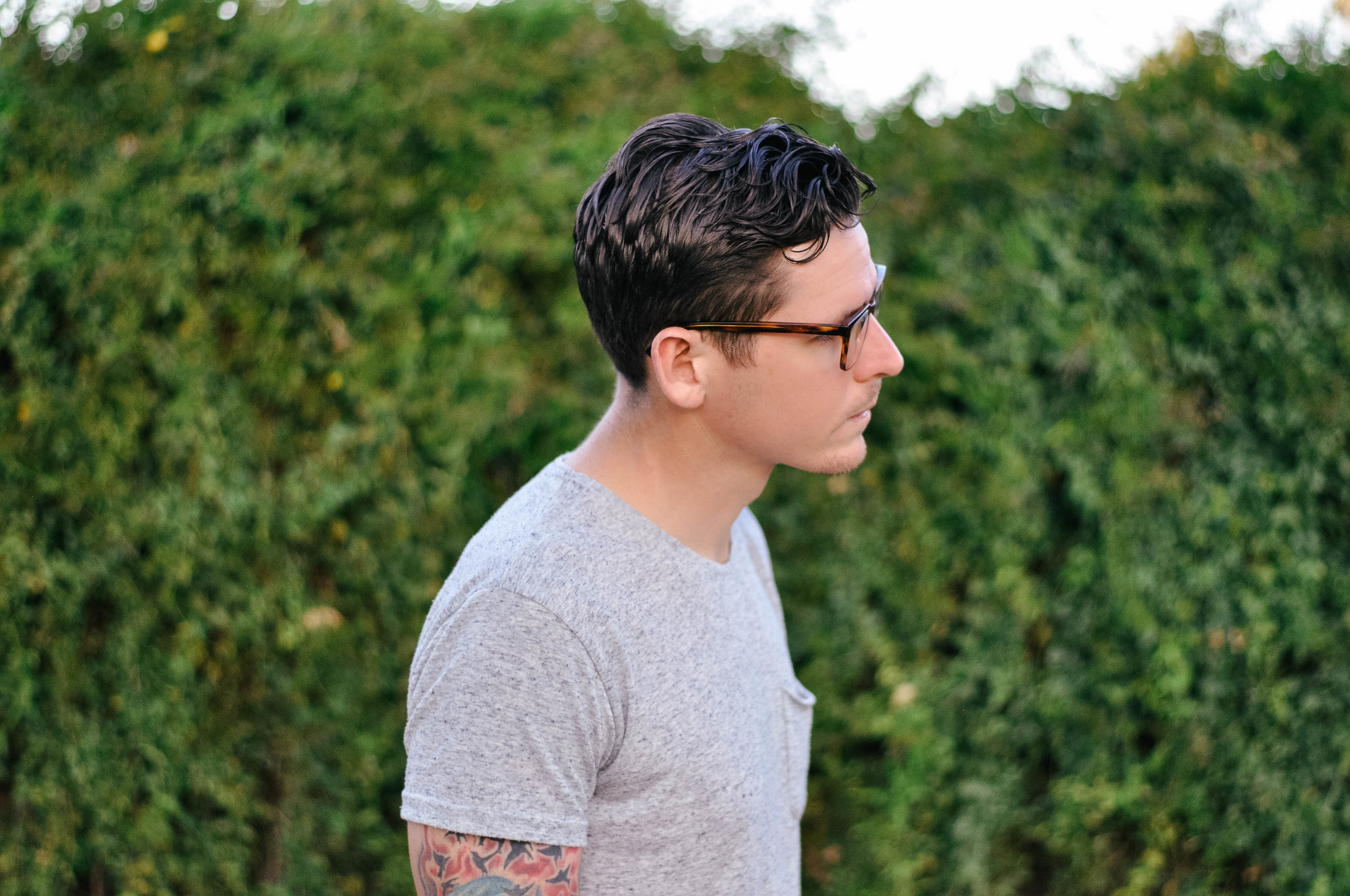 And lately, I find that not only has this city, state and surrounding region inspired me more than I can describe, it's inspirational reach has gone beyond its inhabitants like me and inspired a wave of style that reflects its vibrancy, beauty and distinctive flair.
For the last few seasons, I've been seeing Southwestern style details pop up almost everywhere I shop, and I couldn't love it more! And not only has it taken over the clothing scene, its taken over home design and decor as well, which I would have never predicted I'd fall so hard in love with. I used to be drawn to somewhat traditional elements of home decor that were slightly Midwestern at heart, but in the last couple of years I've found myself being so inspired by not only the era in Phoenix and the style that our home was built in, but Southwest-inspired design elements and the Southwestern landscape as a whole. Checkout our recent DIY upholstered headboard post HERE and you can get a feel for what I'm talking about.
And ooooohhhh the fashion… who can forget the fashion. I think that today, Southwest-inspired style can mean so many things and there are so many details that evoke that decidedly Southwestern feel. It's certainly not traditional, and a little bit difficult to narrowly define, but the Southwest's vast and colorful history and variety of cultures, its many traditions and larger than life landscapes and wildlife certainly all play a part in defining the elements of that style.
It's bright, bold colors, beaded details, cactus prints, geometric patterns, turquoise turquoise turquoise, fabrics that are either light and breathable or sturdy and textured and covered in beautiful patterns, fringe, natural fibers and so much more. And one of my favorite Southwest-inspired pieces in this post is the custom turquoise cuff that Chris is wearing, made for him by T.Bene Jewelry, which is not only very Southwestern in style, but the materials were sourced from right here in the beautiful state of Arizona. If you're new here, this was the gift I gave Chris on our wedding day, and you can read all about that HERE!
This striped Halogen peplum top from Nordstrom that I'm wearing also just felt so "Arizona" to me, with its bright-hued stripes in those beautiful Southwest sunset-like tones. And the addition of a big beaded tassel earring was the perfect topper for this fun, fiesta-ready look! I know I know… I wore this sunglasses/earring combo in the last post… and these block-heeled sandals… but there are so many items in my wardrobe this spring that I've been reaching for over and over again.
But I promise to switch it up next time! On another note, I completely forgot to shout it from the rooftops in the beginning of this post, but CHRIS IS BACK… on the blog, that is! As most of you know, CC has been hard at work at the most amazing restaurant, Mora Italian, and hasn't had much time for blogging as of late, but I was so excited to have him around to jump in this one because he is a native Arizonan, after all and I just love that about him. He's always teaching me something about the natural world in and around our state, and its awesome.
If you're into Southwest-inspired style like we are, I rounded up a ton of beautiful pieces that have that Southwestern feel below, all of which you can shop right now! There are so many fun clutches and earrings in there that I'm absolutely dying over, so make sure to click through the gallery to check it all out!
Shop Southwest-Inspired Pieces