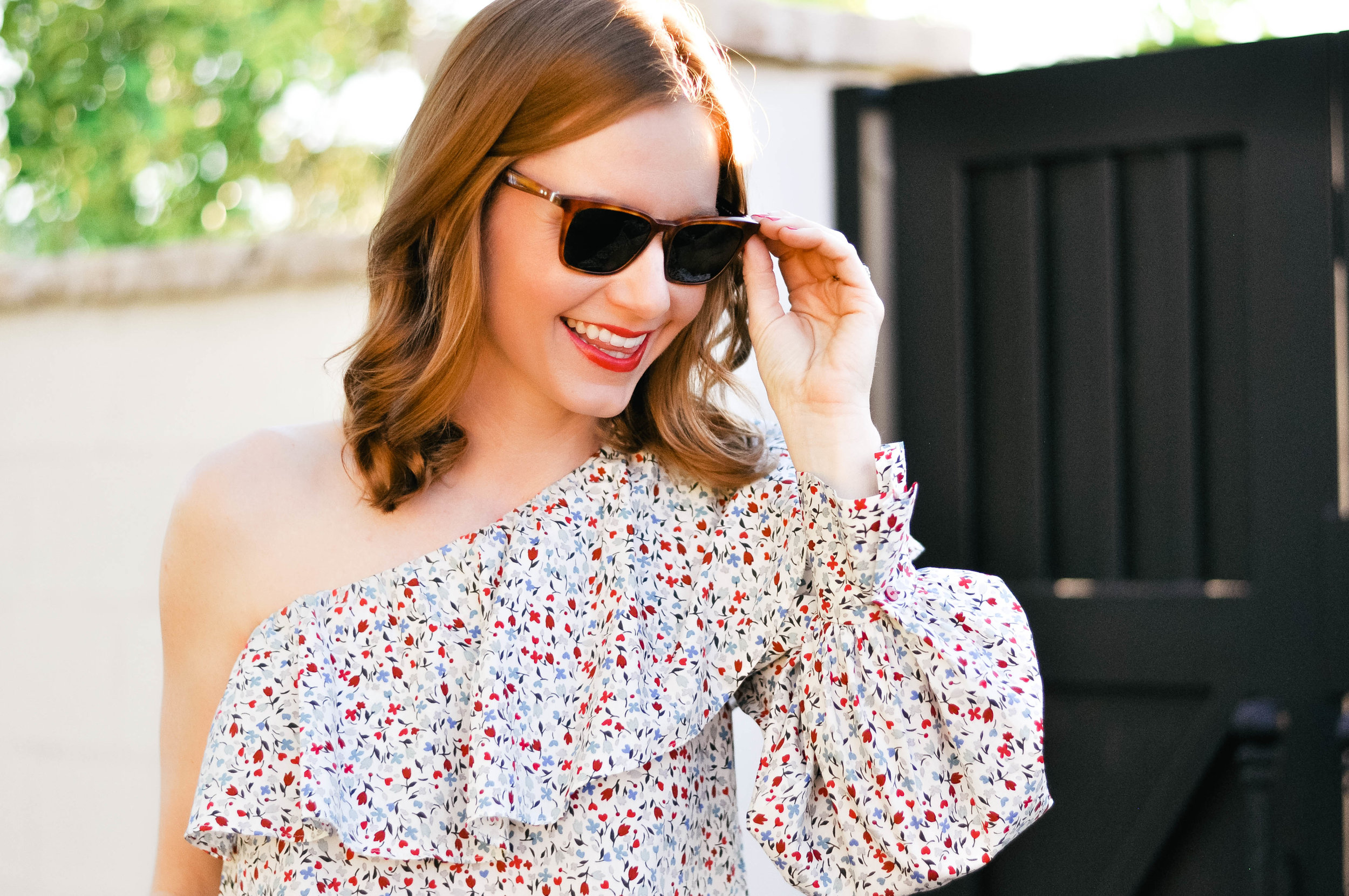 Happy Friday, friends! I'm really, really glad Friday is here already. Am I the only one who has had one heck of a week? You know those weeks… the weeks where you feel like you've had to kick your perseverance up about ten notches, block out the bad juju and press on with fortitude to make it happen. I was lucky enough to have dinner with my incredible mom last night and I swear, looking at her from across the table and hearing her talk about pushing past all of those "nos" we all so often get in life reminded me how lucky I was to be raised by a woman as tough, fearless and unique as her. But that's another awesome story for a different day that I can't wait to talk about!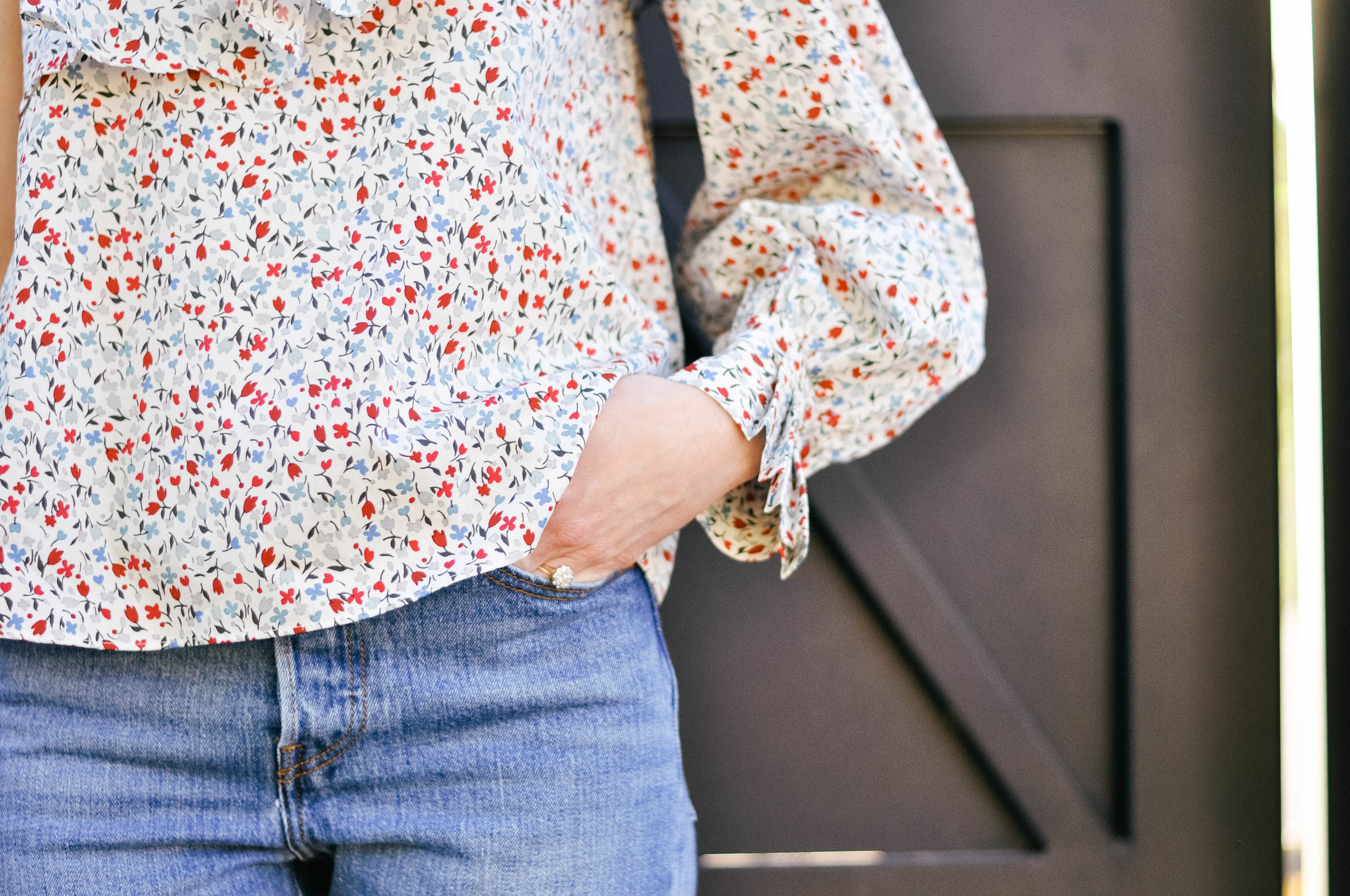 Today, it's Friday so I've got my mind on the weekend and specifically that fun, weekend wardrobe I always look forward to as soon as the door shuts behind me at that office! As I've mentioned, I've been loving so many of the trends I've seen so much of this spring, including the beautiful blue and white trend I talked about HERE, the fun and feminine ruffled trend I talked about HERE and all of the easy, breezy little spring dresses I talked about HERE, all of which you can shop right now on the Love + Specs SHOP page! But today, I'm talking about a trend that I'm honestly a little bit surprised has seen a resurgence this spring, but one that I couldn't be happier is back on the shelves – the one-shoulder top!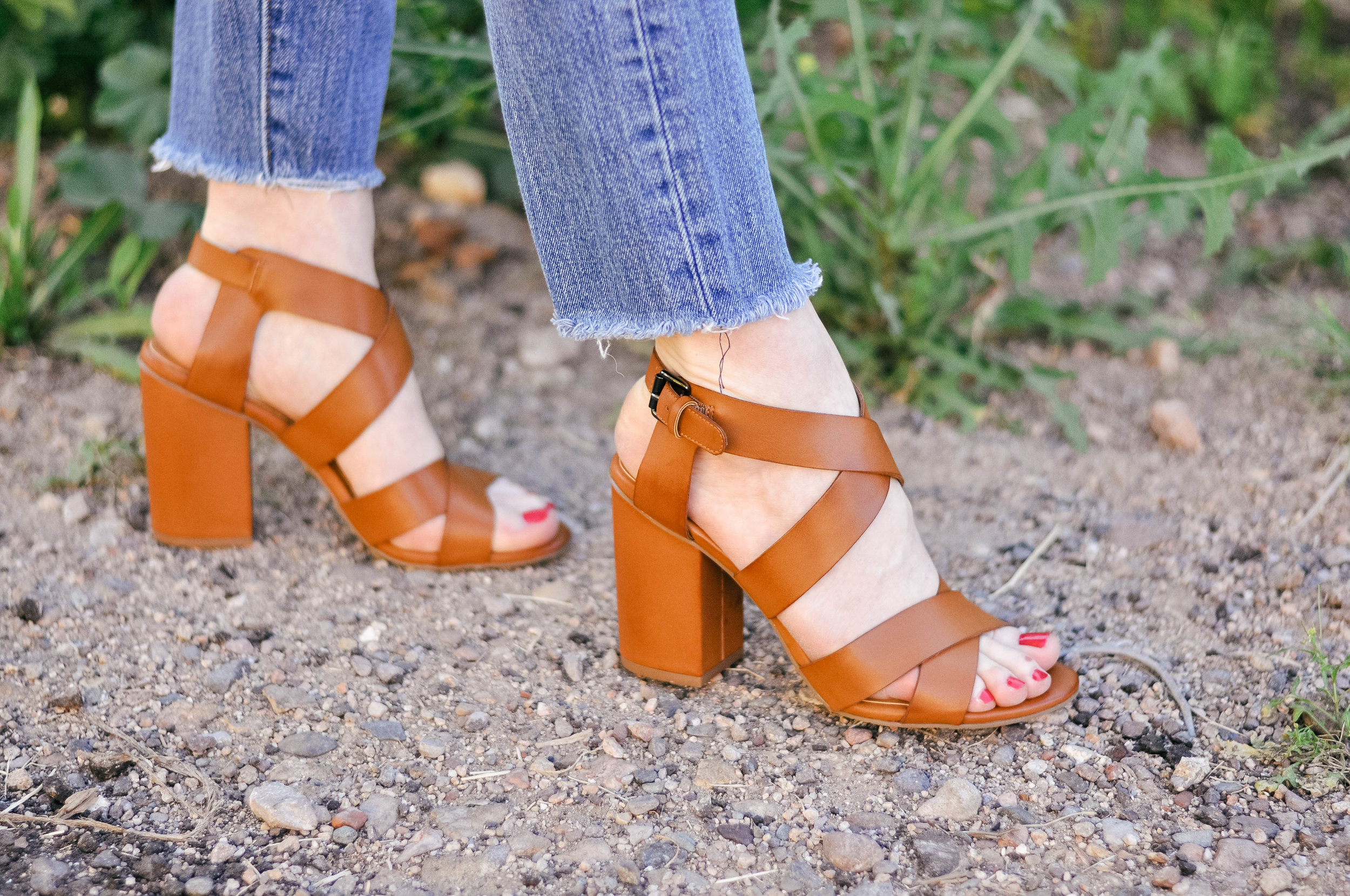 I know I know… this is that trend that a lot of people ran hot and cold on (pun totally intended) back when it saw a stint on the runway and subsequently on shelves circa 2004/2005. Either you loved it or you hated it at that time, and I specifically and hilariously remember a couple of my male friends in college discussing this trend with a little bit of bewilderment. Why just one sleeve? Does she have a body temperature regulation problem? Did she get into a fight, lose one sleeve and decide to come to the bar anyway? Is she too broke to buy the whole shirt? These are the kinds of questions that keep guys guessing, and I fully support it. Mystery, ladies. It's all about the mystery.
Philosophical debates about the why and how of sleevelessness aside, I'm totally fine admitting that not only do I fully support the mystery, I fully support this trend as a whole and am so glad it's back in action! I can't really explain my love for the asymmetrical/one-shoulder top except to say that it's fun, and I love fun fashion. Especially since the one-shoulder tops of today so often involve a little ruffle, and as we all know, there's nothing I love more than some volume on a top. But truthfully, I think one of the reasons I really love a good asymmetrical top is the way it shows off the collarbone. For some reason, I've always thought that the lines of the collarbone were one of the most beautiful things on the body, and I love the way these tops highlight that.
I picked up this particular one-shoulder beauty at Zara and I love the floral print and of course, the subtle, loose ruffle. It's such a perfect print for spring and it felt so good to be out and about in this in the warm, sunny weather that just keeps coming to Phoenix! Of course, I had to round up a ton of my favorite one-shoulder tops below from around the web right now, and I feel like I have to stay strong in order to not go completely overboard on this trend and fill my closet with every asymmetrical top out there! And I have to know – are you loving this trend or loathing it? Leave a comment in the comments section below with your verdict and by all means, bring all the sleeveless jokes and puns you can because I do so love them! Cheers to the weekend!
Shop One-Shoulder Tops