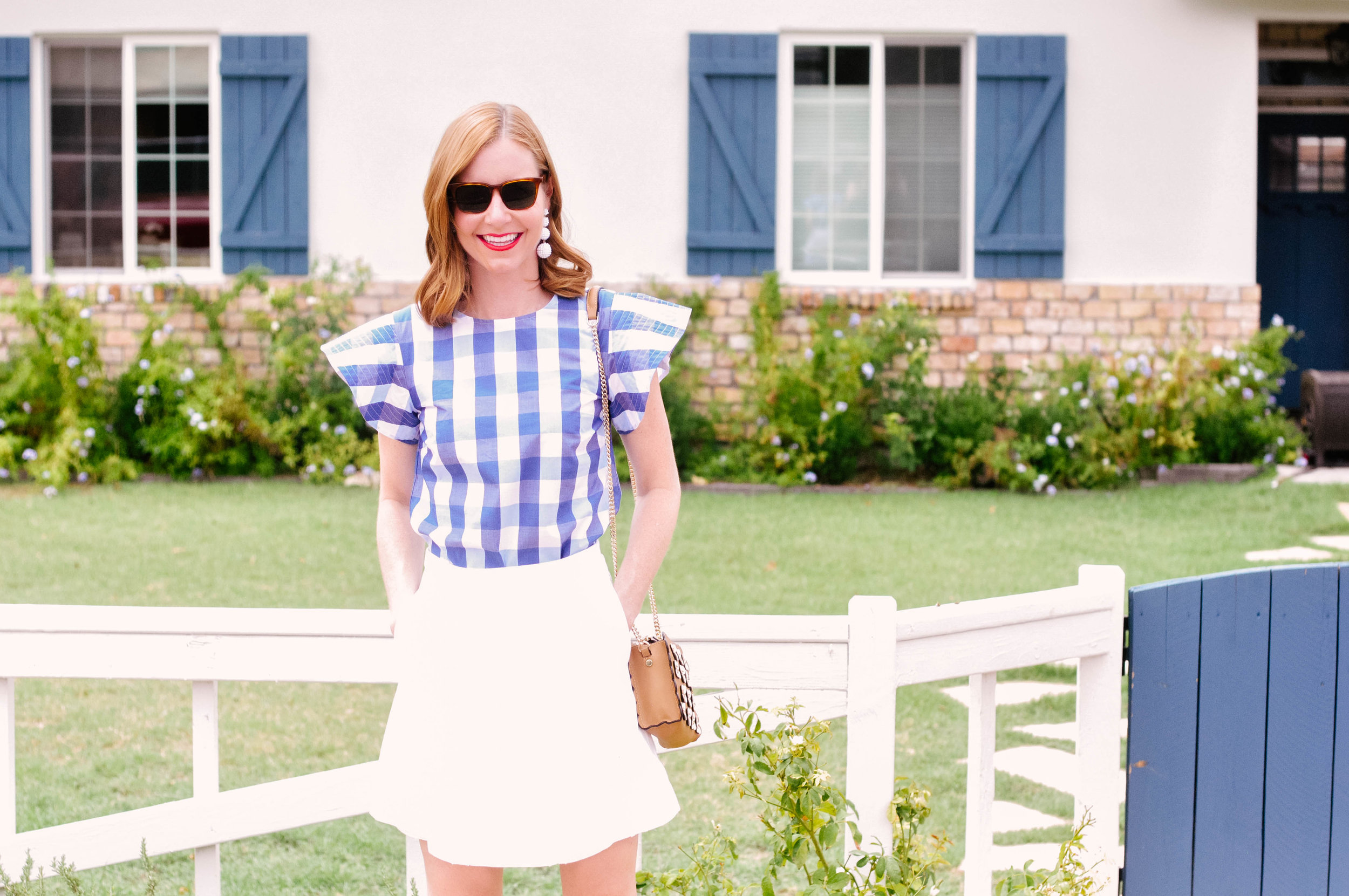 Today's post is going to be short and sweet because that's how this week has felt for us, despite there being nothing really "short" about it. But when you've got full time jobs in addition to a heap of other passion projects and hobbies like this little blog here, the week can go by in a flash, which this week definitely has. You won't hear us complaining about that, though!
In case you weren't already aware, we have a comprehensive guide to the best of the best of the Nordstrom Anniversary Sale here on the blog, which we're updating daily as new items roll out and other items come back in stock (this stuff sells out so fast)! I got the chance to shop the sale in person during card member early access with a friend last weekend, and it was even better getting to see it all in real life, instead of just online. Not only did we find so many awesome items to covet (and a few that just had to come home with us), but perusing the store also alerted us to the addition of a new brand in Nordstrom's lineup, the gorgeous and always gracious Reese Witherspoon's Draper James line. Maybe this isn't new? I have no idea, but it's definitely the first time I've seen it there, so it's new to me!
Since the brand launched in 2015, I've been loving pretty much every southern charm-packed, prep-perfect item that I've seen. The colors, prints and cuts are so fun and feminine and definitely reinforce my notion that Reese Witherspoon can do no wrong. Each piece feels like something Reese would actually wear, which may be more because she so fittingly serves as the brand's adorable model in so many of the product images on their website and that she's frequently snapped sporting pieces from the line while she's out and about in her "real" life, and less because I have any clue what Reese Witherspoon would actually wear… because I don't know her. But a girl can dream, right? Pretty sure we'd be besties if only she knew how strong my bend and snap game is. Bonus points if you can name that Reese Witherspoon movie. Double bonus points if Fear scarred you for life. "And wwiiiiiiild horses, couldn't drag me awaaaaaay…" Ok I'll stop now.
After perusing the selection, I tried this statement shoulder, blue gingham beauty on and decided that it had to be mine. And just my luck, it's on sale right now! Not a bad pickup for my first foray into the brand. It's basically all of my summer top dreams come true. This same style comes in a ton of different prints and color combos, and I'm definitely tempted to pick up another one! There are so many pieces to love from Draper James' current offerings and I rounded up a bunch of my favorite ones from around the web below, and I'm particularly smitten with some of their dresses that Net-A-Porter carries. Fierce, I tell you. Fierce. I included the ones I love in the roundup!
Well, folks, today was really just about checking in to see how everyone's summer's shaping up and to plain old gab about a brand I'm genuinely loving right now. Like I said… short and sweet! We have lots of fun stuff coming up here on the blog, so stay tuned for more good things in the weeks to come – I promise it won't be as quiet here as it has been this week. Have we mentioned that we're so glad we're here? We're SO glad you're here. Drop us a comment in the comments section below and let me know what brands you guys are loving and wearing this summer – I love trying new brands, so keep the recommendations coming!
Shop The Post