This shop has been compensated by Collective Bias, Inc. and its advertiser. All opinions are mine alone. #CollectiveBias #MeetAcquaPanna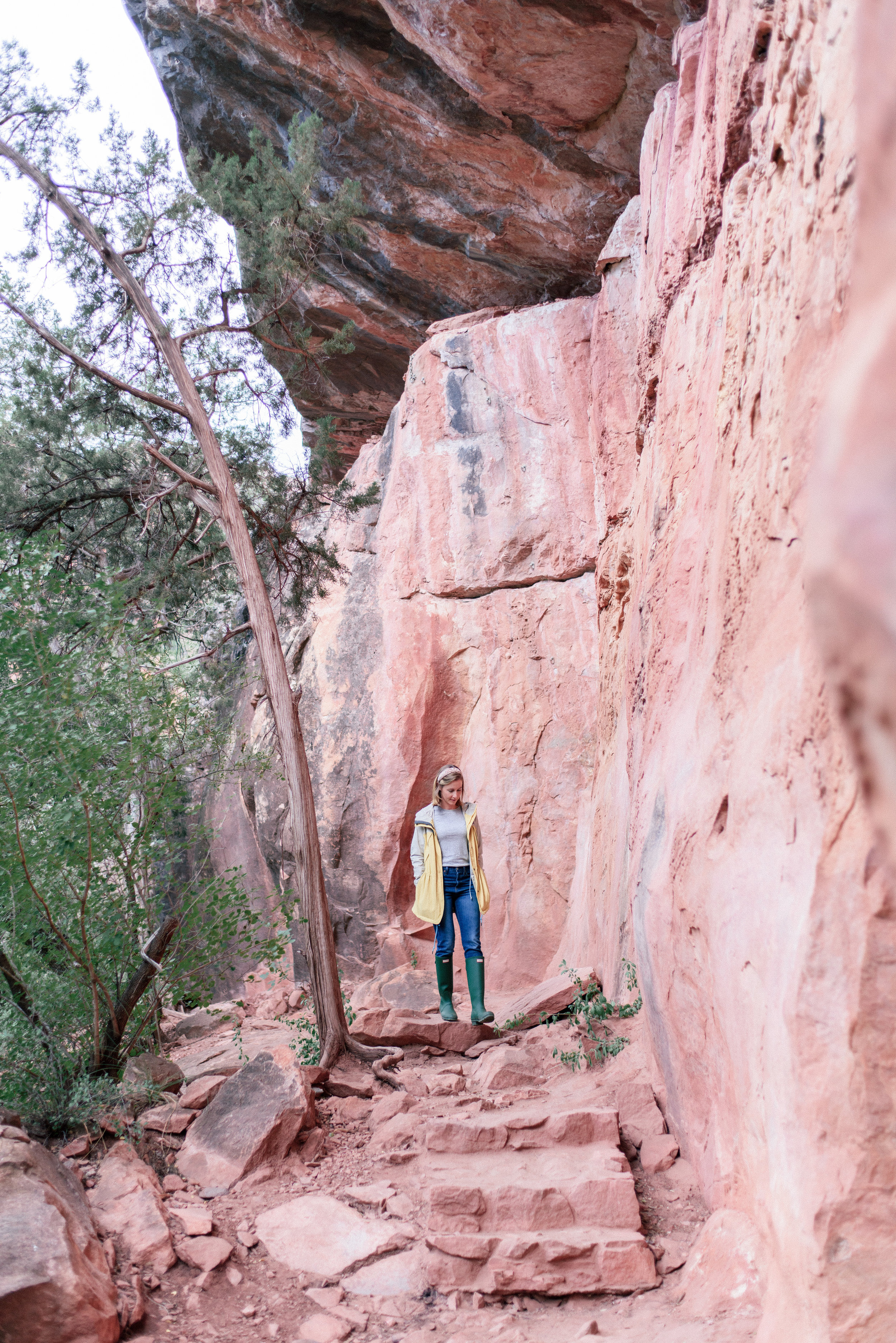 As you guys know at the end of last year year we built a really fun DIY bucket list board and hung it up in the kitchen where we'd see it every single day, so at the start of every season we could set our intentions and maximize our fun together. And to be totally transparent, we were slightly skeptical about whether we'd stick with it after just one season, but much to our surprise and delight it's been a total game-changer in the way we spend our time together when we're not working! Not only did we cross off all of the winter and spring activities on our bucket lists, but slowing down to list all of the fun activities and adventures, big or small, we dream of doing together every season and having the ability to reference it when we need some weekend or even week night activity inspiration has seriously enriched our lives. It's incredible! Which is why we're so excited to circle back to the topic of seasonal bucket lists today and inspire your summer wanderlust by sharing our epic summer bucket list full of 20 activities, outdoor adventures, travel ideas and more and the one summer essential that's always by our side keeping us happy and hydrated, and making every moment a little bit more special – Acqua Panna Natural Spring Water, which is newly available on Walmart.com (not in stores)! We're also talking a little bit more about why we love seasonal bucket lists so much, our process for crafting the perfect bucket list in any season and how we keep ourselves accountable as we make our way through each season's list.
Just hover over the image above to shop Acqua Panna Natural Spring Water now!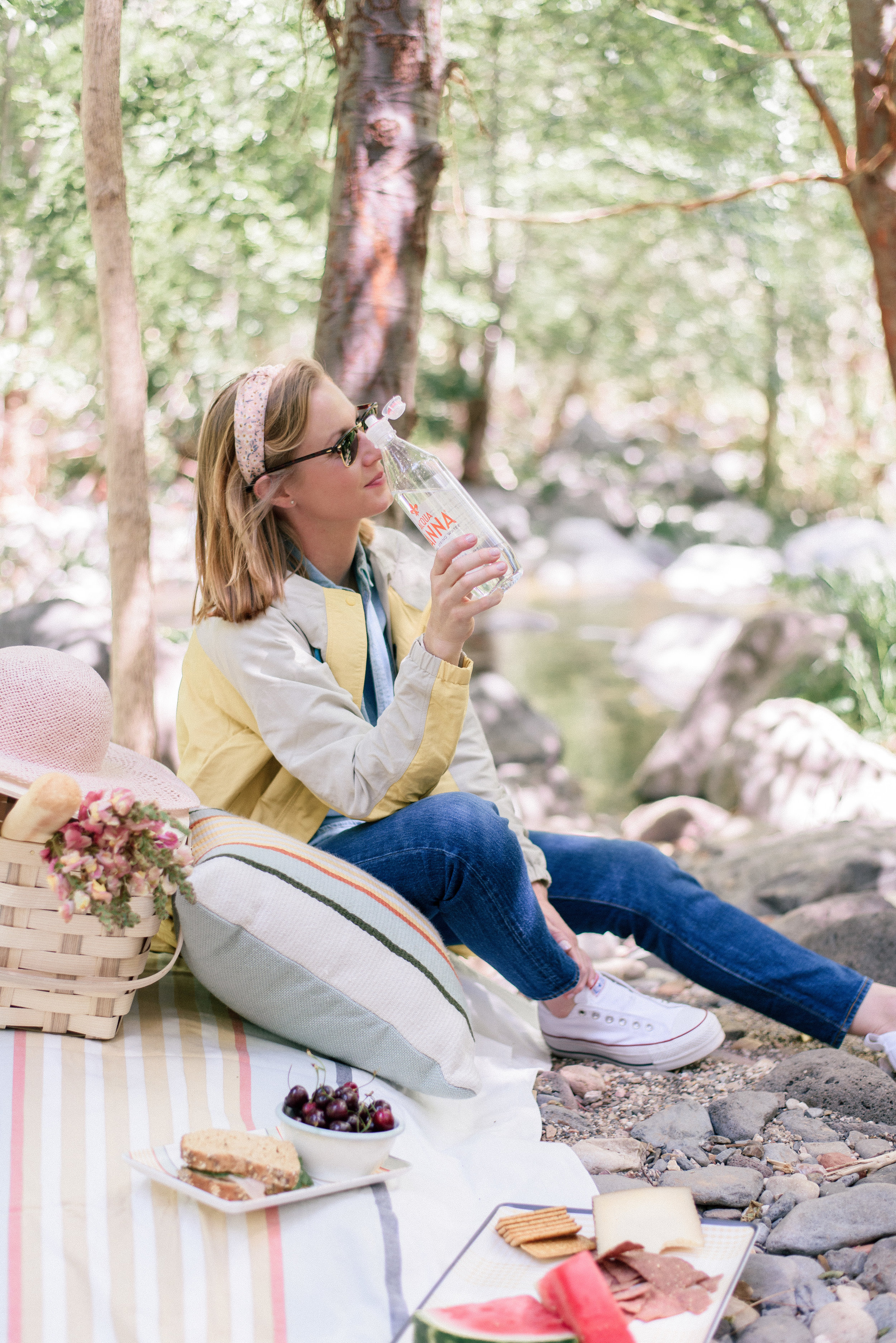 You'll notice that high up there on our summer bucket list is a weekend adventure together for some fishing and right below that is a riverside picnic – two summer outdoor activities we absolutely love and two things we so rarely make time to do – so when two whole days without obligations popped up last weekend, we decided to take advantage embark on a little day trip up to Oak Creek in Sedona and combine the two for an unforgettable scenic adventure to start this season's bucket list off with a bang! And as is the case with any summertime outdoor adventure (especially in Arizona), preparedness is key, so the very first thing we put on our packing list was a case of 25.3 fl. oz Acqua Panna which I'm beyond excited can now be easily and conveniently ordered online at Walmart.com! Not only has Acqua Panna become my go-to summer hydration sidekick, it's stylish design makes it the perfect companion for easily elevating and enhancing every activity on our summer bucket list from riverside picnics to backyard celebrations to everyday adventures to scenic sojourns. C was joking in the car on the way home from Sedona that I just can't get enough, and he's absolutely right. I'm in love! And that love has as much to do with the enchanting story behind Acqua Panna as any of its physical attributes or obvious charms. I love a brand with soul, and this one's a beauty!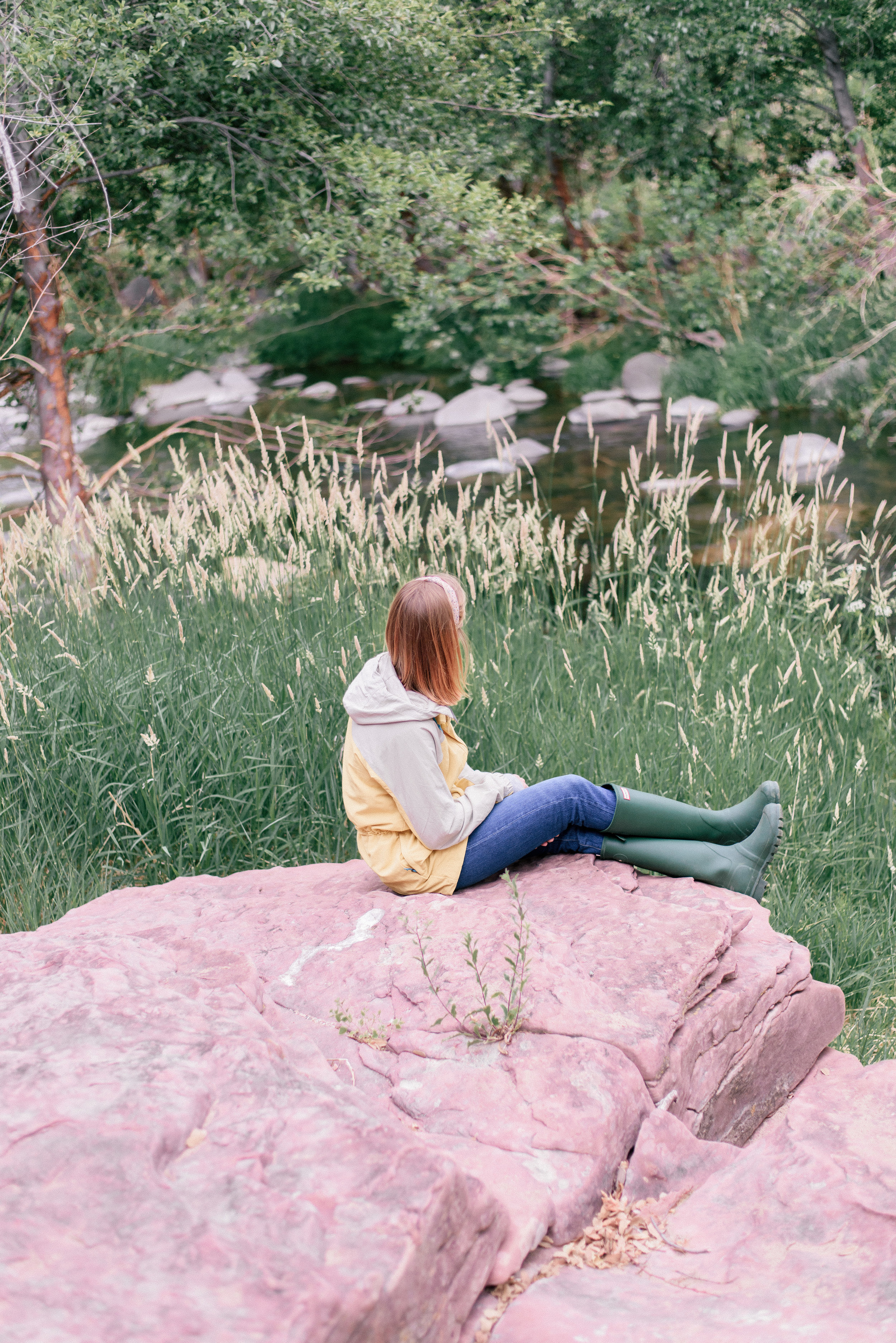 First, Acqua Panna Natural Spring Water flows through the beautiful sun-drenched hills of Tuscany. Each drop is naturally filtered and perfected by time on its 14 year journey to the spring, obtaining a special mineral balance for the smoothest taste that's Naturally alkaline with a pH of 8.0 or higher. It also fills me with happiness that the water I fell in love with during so many of our most special fine dining experiences is now available on the go from Walmart.com in a stylish new design that can make my every occasion and adventure, like our Oak Creek fishing extravaganza and riverside picnic, just as special as those memorable fine dining experiences we hold so dear!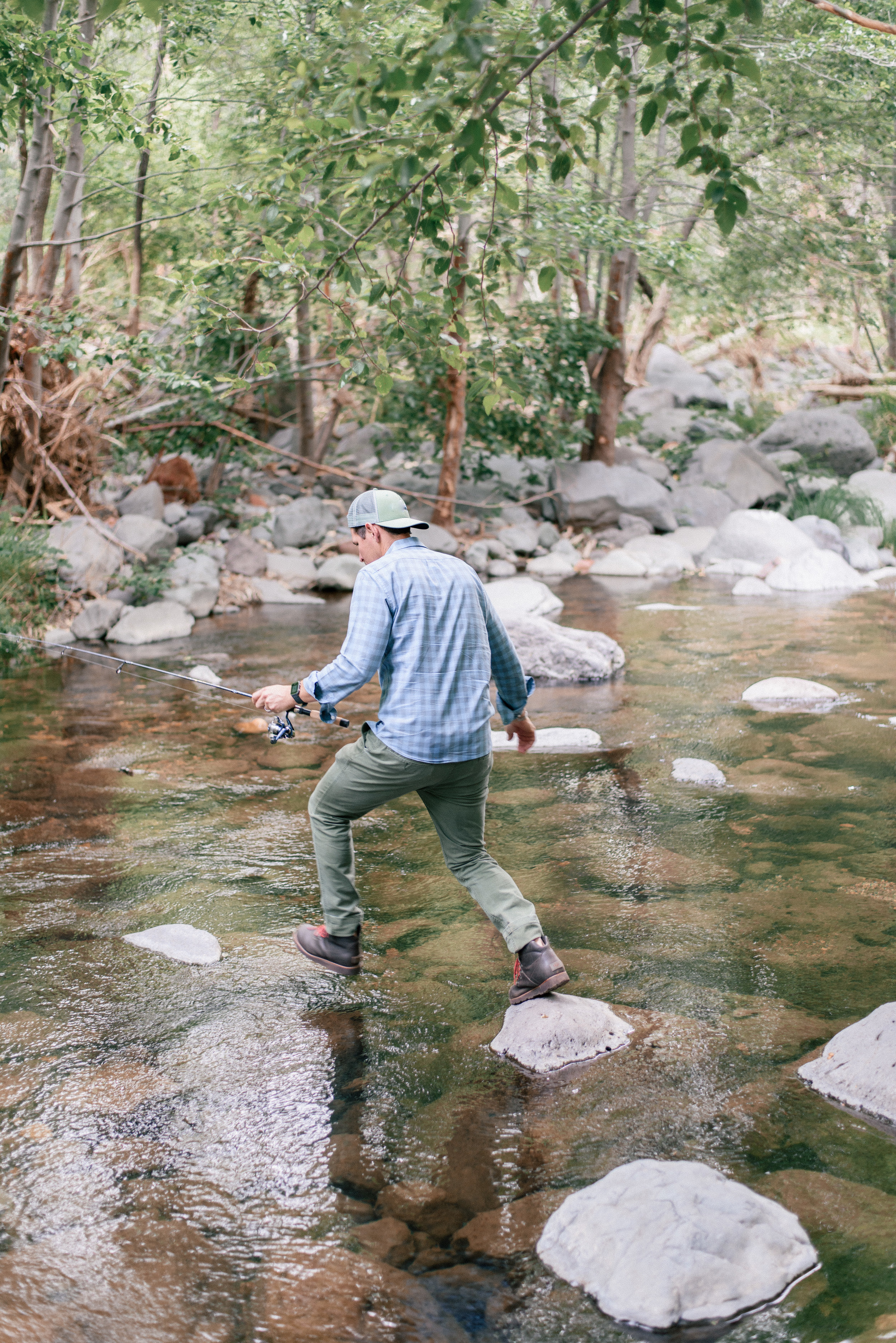 Day trips north are an absolute must during the sweltering summers in Phoenix, and though fishing on the creek is definitely one of our favorite activities to enjoy as a couple in the summer, it's not necessarily all about the fish. Ok ok maybe for C it is, but I think I speak for both of us when I say that it's really about the entire experience. Fishing on Oak Creek is so tranquil and relaxing, and completely removed from distraction. The fresh air, cool temps, the soft sounds of the creek, the birds and the cicadas. No WiFi. No cell signal to be had. It forces us to be still and focus our attention on each other and the beauty around us, and it always renews and restores our minds and bodies. Does it get any better than that? There's something to be said for getting outside and adventuring somewhere completely disconnected from not only the hustle and bustle of the city, but also productivity in general. On these fun summer adventures we fish, we read, we picnic, we fish some more, read some more, and all is right in the world. There's nothing necessarily "productive" about it in the conventional sense, but once you lean into it, it's pure magic.
And making this day even more magical was the incredible weather. The weather was absolutely amazing that day in Sedona compared to the sun-drenched triple digits Phoenix was "enjoying". The temps were perfectly pleasant and comfortable ranging from the mid to high 70s, the sunshine poured through the trees while we sat in the shade and had lunch by the creek, and then we were gifted the most beautiful and refreshing little rain storm that cooled it off even more and made us both so happy that we took the drive up there that day. We also got pretty soaked and had to do a little roadside wardrobe change, but the possibility of the river or the rain getting the best of us is why we always pack backups! No harm done, and it was honestly one of the very best parts of our day. We also discovered a new-to-us favorite fishing, swimming and picnic spot on the creek at Grasshopper Point, which is even more beautiful than any of the spots we know and love, so it was quite the unforgettable afternoon!
And on that note, we give you… our epic couples bucket list for summer plus all of our tips, tricks and insight into crafting the perfect bucket list to love and sticking with it!
Our Epic Couples Bucket List for Summer
Couples fishing day

Riverside picnic

Camp out under the stars

Canoe down the river

Throw a backyard party with friends & fam

Roast s'mores by the fire

Try a new hike

Take two trips, just for fun

Catch an outdoor concert

Roadside pit stop for fresh Michigan cherries

Visit the Farmer's Market once a week

Read three new books of any kind

Riverside anniversary brunch in Sedona

Bike to dinner

Go strawberry picking

Stargaze in the dark sky park

Start one new summer tradition in Phoenix

Tackle one new major DIY project around the house

Go to a drive-in movie

Have one completely tech-free day together – no internet, no phones, no TV
Why We Love Seasonal Bucket Lists
Creating a seasonal "bucket list" forces us to remind ourselves of all the things we've been longing to do together and gives us a path to action. Having a list of all of the fun things we're dying to do is so useful on a Saturday morning when we're sitting around trying to prioritize our weekend activities & to-dos. We already gave our list time, intention & thought, so we can just refer back to what's on it for all the inspiration we could ever need for those few months! The list doesn't constrain us or feel like another nagging to-do list, it's just the opposite, actually. It gently nudges us to make the most of every free moment we have together and reminds us to fill our lives with more fun, instead of just more work.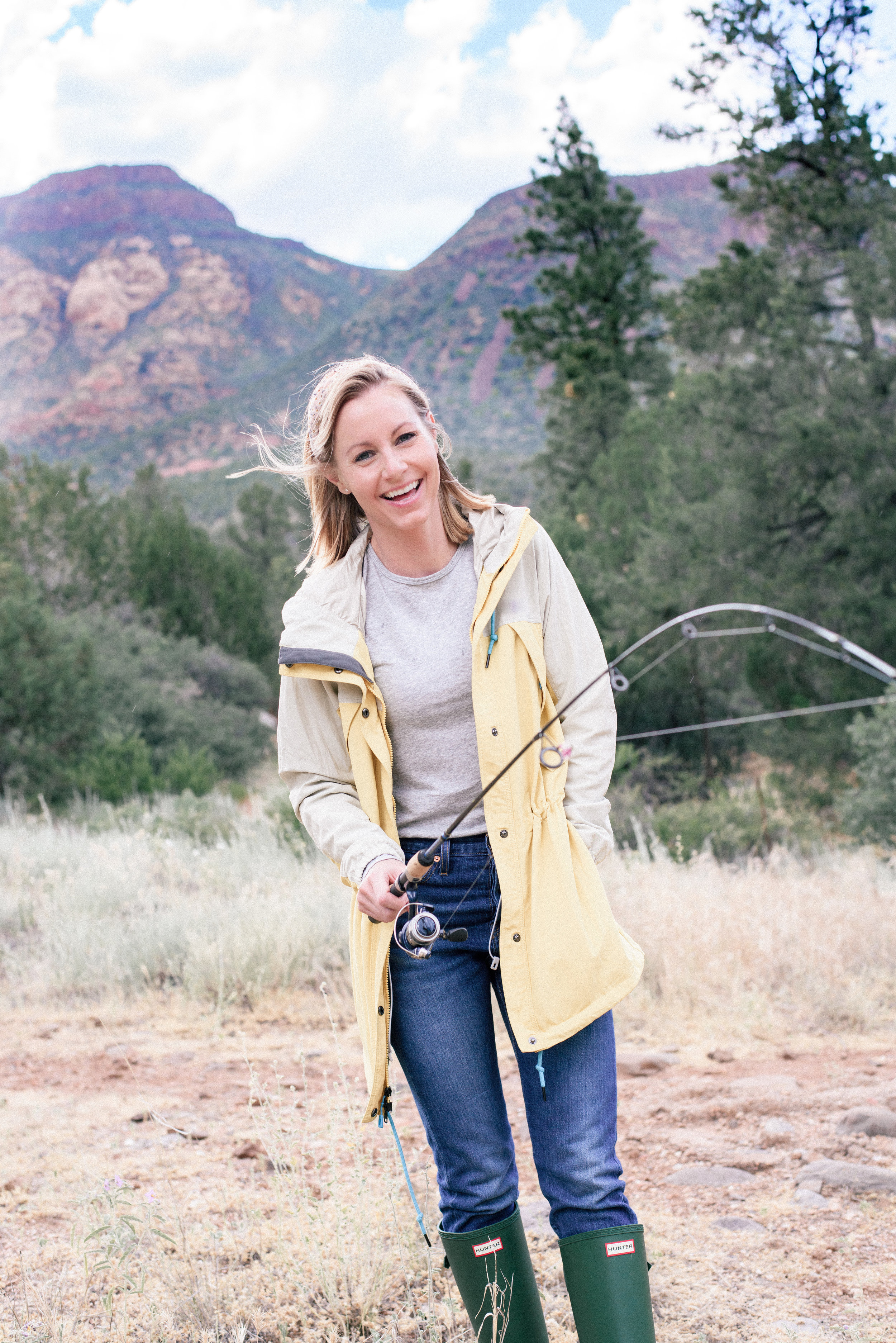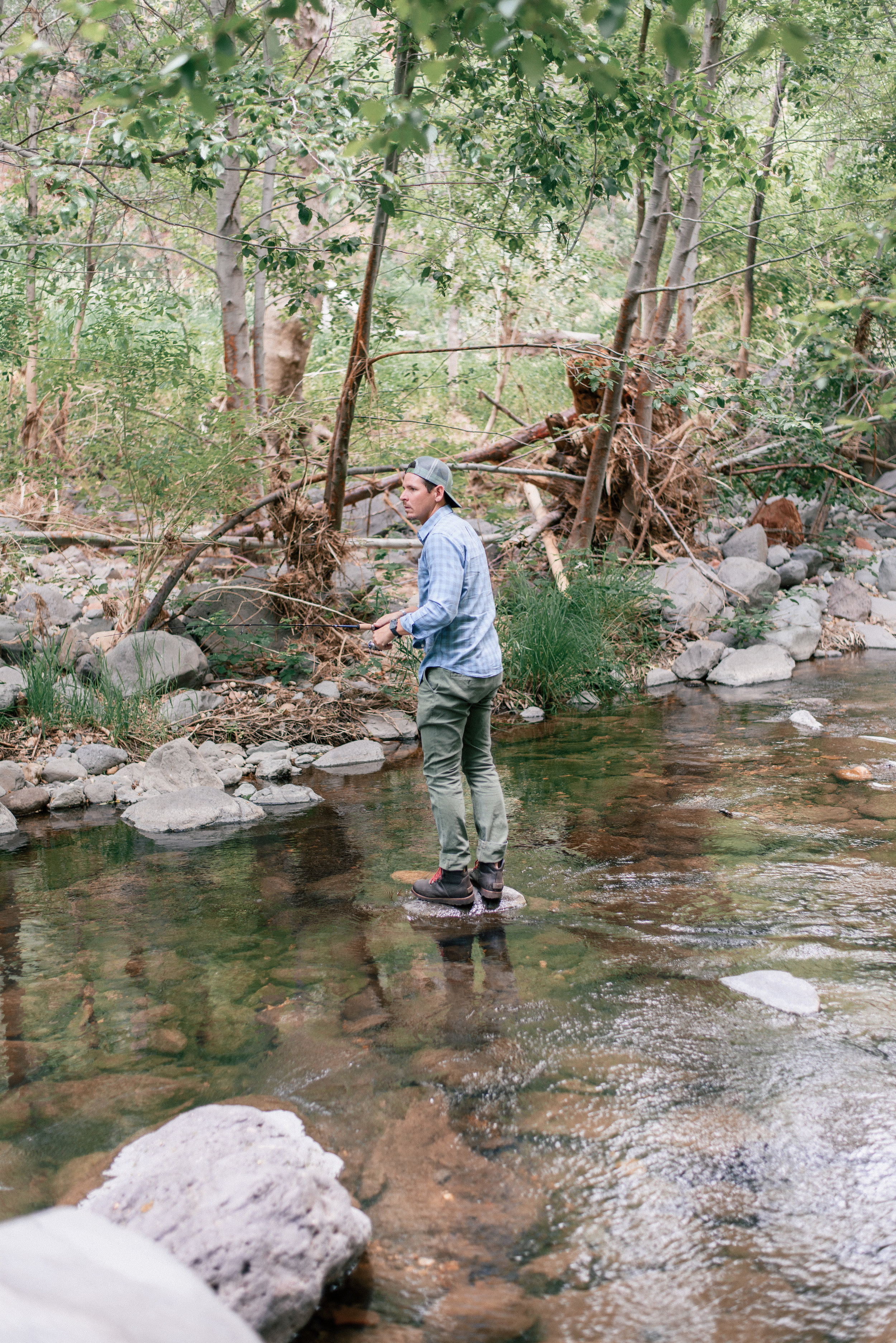 How to Create an Awesome Bucket List & How We Stay Accountable
Dream Big
Don't be afraid to dive into your deepest desires. There should be no rules on the seasonal bucket list – rules are for everything else in life! You can fill it with big adventures and all that's new, exciting and out of your comfort zone, should you feel so compelled, or you can feel free to fill it with the simple things you just love but rarely find the time to do or indulge in, like backyard party with friends and family or finally reading a few of those fun fiction books you've been dying to dive into.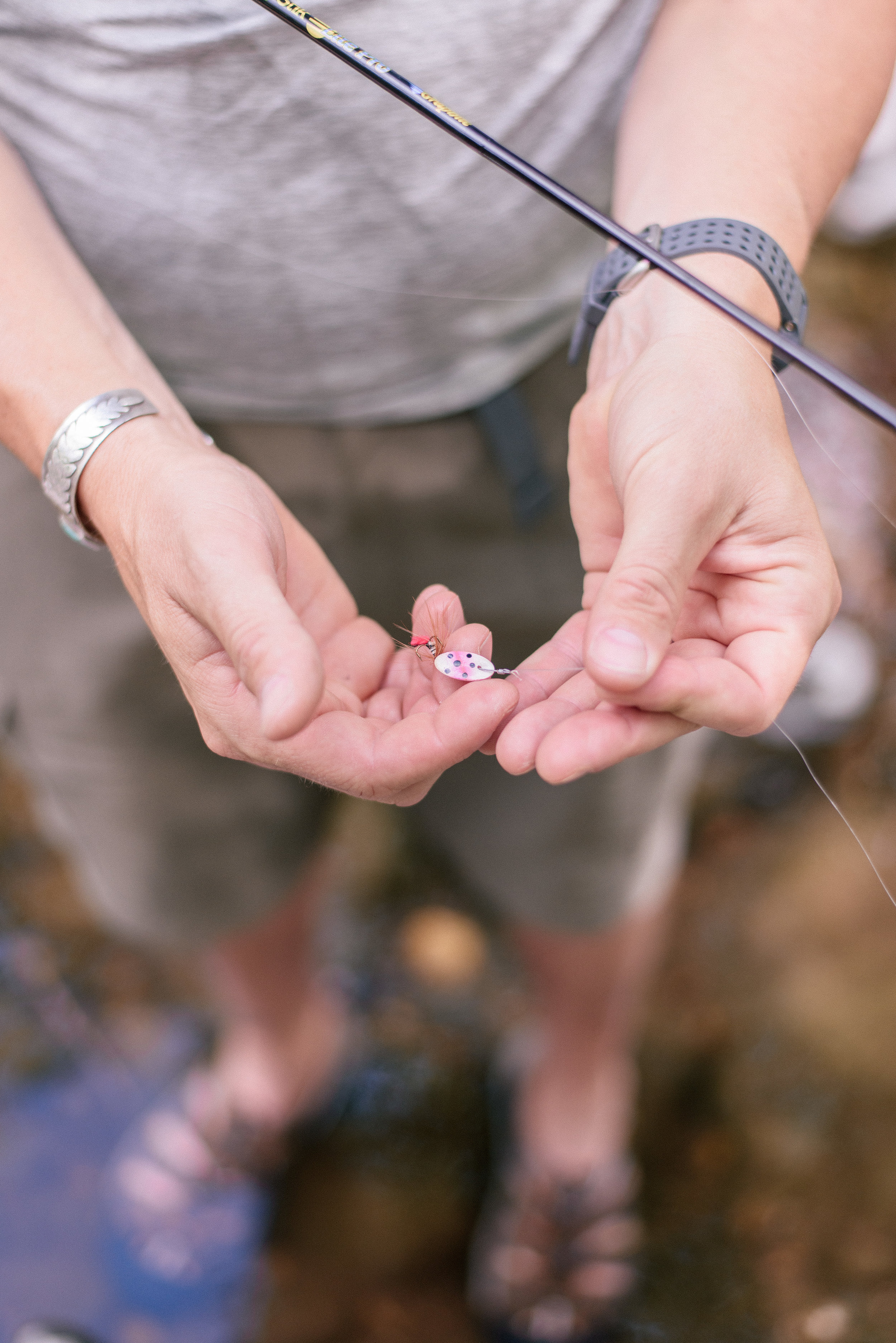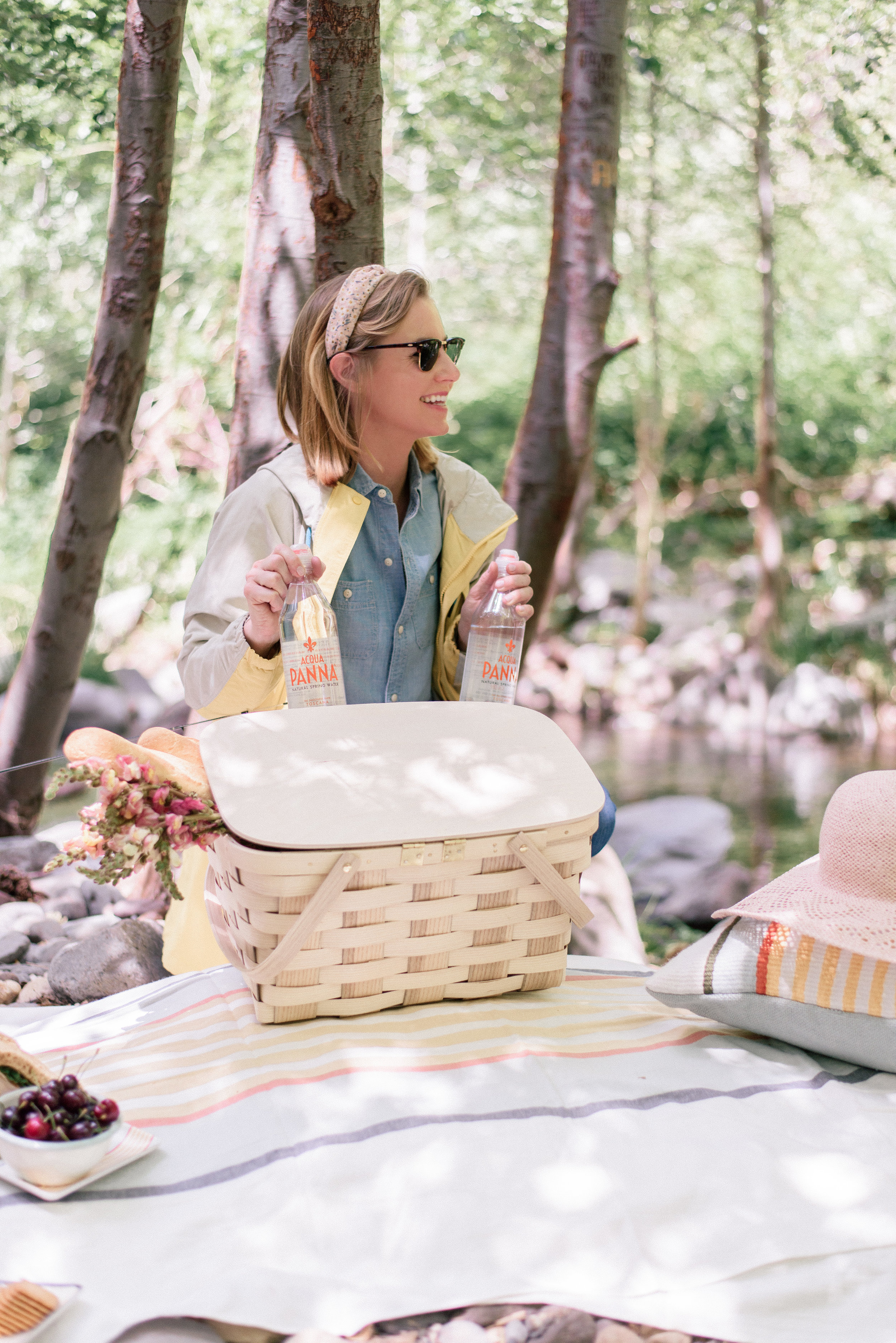 Set A Date
One of the reasons I love putting our bucket list on a dry erase board or glass picture frame is because once the season starts shaping up, we can start assigning tentative dates to certain activities & easily wipe away, rewrite and adjust as we go. However you do it, setting dates as your season and calendars shape up will help with accountability and force you to get out there and fill your free time with more fun.
Collaborate
If you're tackling a seasonal bucket list with a partner, friend, family member or just anyone else in general, we love splitting the list right down the middle between things I'm super excited about doing and things C's super excited about. That way you and your bucket list partner are indulging in things you personally love or can't wait to do while also getting out of your comfort zones and compromising, which can end up being just as much or even more fun that what you know and already love. Trust us – it's a win all around!
Cross Off as You Go
There's something so satisfying about crossing a task off of any list, isn't there? This is no different. When we get close to crossing out all of the activities on our seasonal list we feel so accomplished, and not only that, we feel like we really lived that season. Like we drank it in. Made memories. Made every second count. Crossing items off of your list as you tackle them is also another way to keep you invested in your bucket list as a whole and refer back for endless seasonal inspiration.
We're dying to hear if you've jumped on the bucket list train yet and what's on your summer activity or bucket list this year, so don't forget to drop us a comment in the comments section so we can swap summer bucket list inspiration!