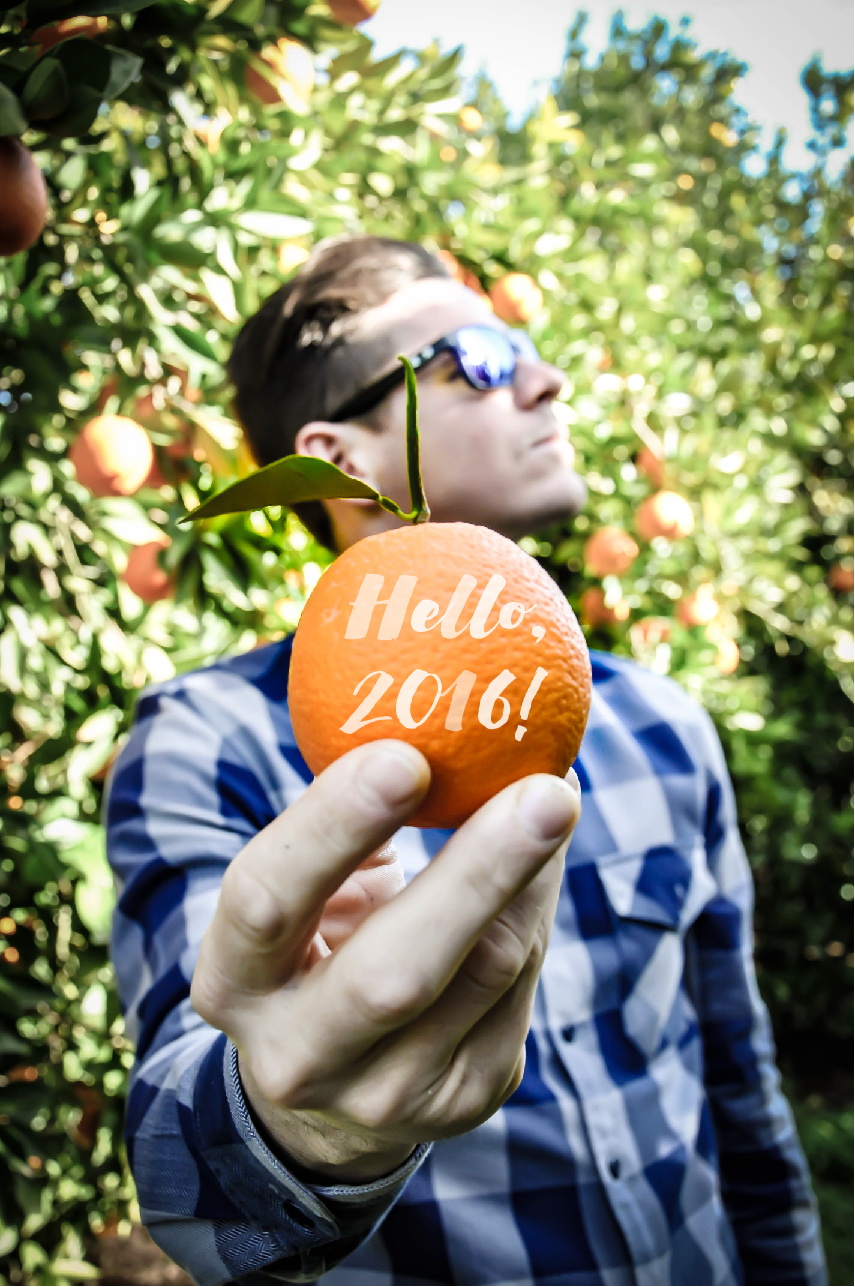 Happy New Year from us… officially! We know, we know… it's been a little bit quiet here on the blog since the new year hit, but consider this our official return to traveling, exploring, adventuring, laughing, loving, eating, being weird, having fun and of course, documenting and sharing it with all of you along the way!
This year, there are also a few fun and extremely exciting new activities that we're adding to our list, including wedding planning, soaking in the bliss of being engaged, watching our brand new baby nephew greet the world and grow way too quickly, visiting and meeting all of the members of each other's families that we have yet to meet, and celebrating this extremely cool time in our lives with our friends all over the country. To say the least, 2016 is going to be one hell of an incredible year in our lives, and as has always been the case, we can't wait to share it all with you and hear all about what fills your 2016 too!
And on that note, we wanted to give you a little glimpse of what to expect on Love and Specs in the coming year. With certainty, we can tell you that you'll definitely see more of our adventures in and around our beloved city of Phoenix and all over the great state of Arizona, as well as our travels across the good old U.S. of A.! One of our favorite things to do together is explore new places and of course, revisit old favorites, be outside and snap pics of the world around us, and that will all definitely be a huge part of our lives again in 2016. So we hope you've enjoyed seeing our Phoenix and Travel content on here as much as we've enjoyed creating it because more is on the way!
And in that vein, for our first post of 2016 we wanted to head out to one of our very favorite places in this great city of ours, The Farm at Agritopia. If you've been reading the blog since it was just a baby back in the spring, you may remember a fun little peach pickin' adventure we we had down at Agritopia and the post that followed, which you can check out HERE. This was definitely one of our favorite adventures and blog posts of 2015, so of course when we heard that The Farm at Agritopia had begun their U-Pick Citrus season, we couldn't wait to get down there and get in on the action! If you live in Phoenix and you haven't discovered this place, it's an absolute must. Their farm, the restaurants, the animals and the scenery are one-of-a-kind in the Phoenix area, and we treasure Agritopia's place in this city.
During our super fun, perfectly chilly morning picking beautiful oranges, lemons and tangelos at the farm, we talked as we were walking the grove, and we still can't decide what scent we love more – the smell of sweet peaches in the air everywhere, or that amazing citrus blast your senses get when it's citrus season in The Valley. Guess we'll have to head back to the farm in the spring to revisit the topic!
But we want to hear all about what YOU guys have been up to this month and what new adventures you've had! We're also dying to hear about your plans for the year ahead – where you're traveling, hiking, biking, staying, eating and spending time with the ones you love. So drop us a comment and give us all the details! Here's to a new year, new adventures and as always, living life in love… and specs.