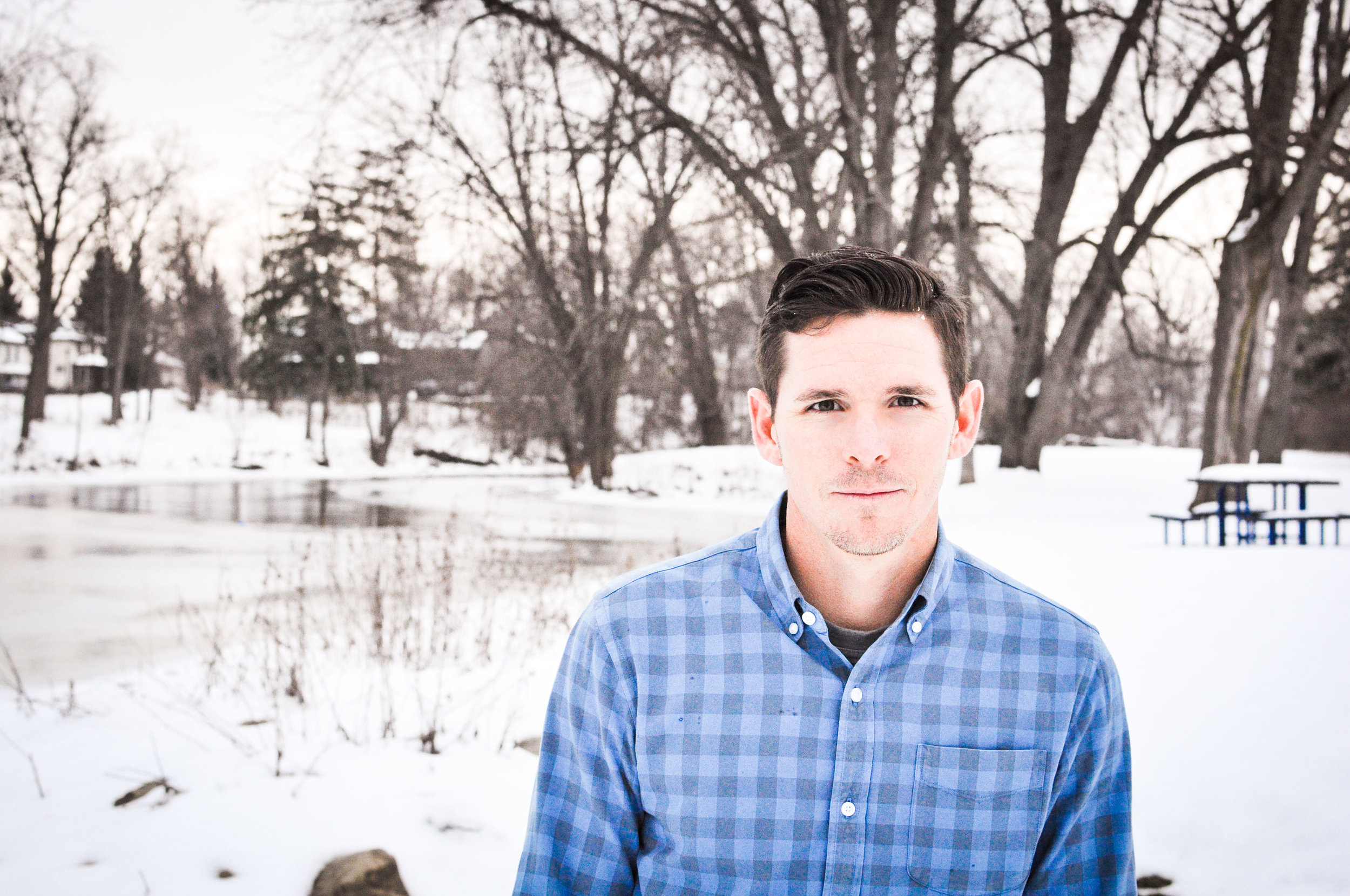 A Happy Holiday Season: Christmas in Michigan
We can't believe Christmas has come and gone already, as it seems to do so quickly every year, but even though we're sad to see it go, we're so grateful for the short time we got to spend celebrating Christmas in Michigan with our family. There was no snow in sight last year for Chris' first Christmas in The Mittem, so we were hoping that this year we'd be able to show him the magic of a white Christmas that us Michiganders are so used to and fond of.
Luckily, the snow showed up this year just before we arrived, and the white stuff was on the ground all around throughout the weekend. The little kiddos of our family got to build snowmen and go sledding, which is just about as heavenly a holiday as it gets when you're tiny!
CLICK PHOTOS TO EXPAND GALLERY
The weekend was one of the most relaxing weekend's we've had in a long time, and we were so grateful of all of the time we got to spend catching up with our family, playing with our two gorgeous and absolutely hilarious nephews and the fun tiny tots in our extended family, watching Christmas movies, wrapping gifts and of course, eating endless cookies, cakes and casseroles in the company of so many of the family members we love and don't get to see enough of!
The food coma is real this week… very real. And after a weekend of cozying up in a full house, watching the gifts we've waited to give be opened with joy and helped conquer the annual Miller Christmas puzzle, we found that one of the things we enjoyed most this holiday weekend was listening to the infinite wisdom and insight of the young ones in the family. Among these crucial nuggets were the following: "doy" also means "duh"… obviously, Putrid Pizza and a Dodgey Donut are desirable and highly sought-after items in their world (you can see what we're talking about HERE), you can never have too many superhero capes… it's just not possible and"Chippy the Elf on the Shelf" is always watching and reporting back to Santa, so this next year we're going to be sure to stay on top of our "nice" game! Kids, man.
CLICK PHOTOS TO EXPAND GALLERY
We love getting a little bit spiffed up for the festivities when Christmas Eve and Christmas day hits, but we also never forget that when that 15th Christmas cookie goes down the hatch, comfort in our clothes is key. We've both been pretty much been living in our latest Levi's finds as of late, the wedgie icon jean for her which you can find HERE and HERE and the 511 slim in true chino for him, which luckily are styles that we can dress up or down. If "fancy-casual" were actually a thing, these two looks would definitely fall into that category. Dressing up a good pair of jeans is also a great way to stay warm when the winter festivities come around – ladies with bare legs in the snow are a special kind superhuman that we have the utmost respect for. When you live in the desert, that seems like an especially bone-chilling look and one that Mar just hasn't mastered yet.
We've also been loving THESE super-soft oxford shirts and THESE equally soft slub cotton shirts from J.Crew for the guys. Another winning item that's perfect dressed up for work/office wear or down for weekend adventures. They're also lightweight enough to wear in every season but summer in Arizona probably, but offer enough warmth when the weather gets chilly. And as previously discussed in this post HERE, black and white gingham with a tie-neck is always appropriate for her, in Mar's opinion.
CLICK PHOTOS TO EXPAND GALLERY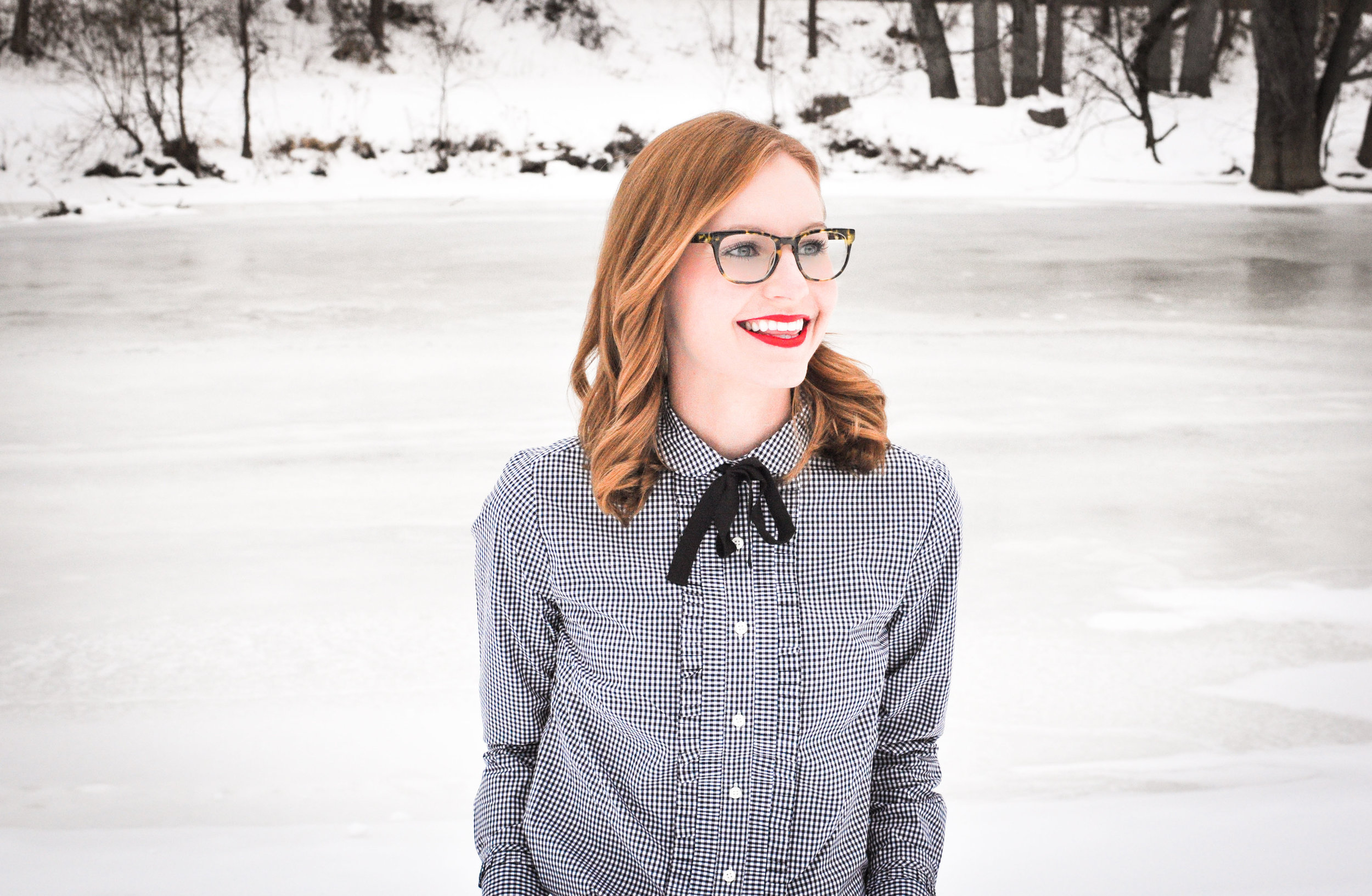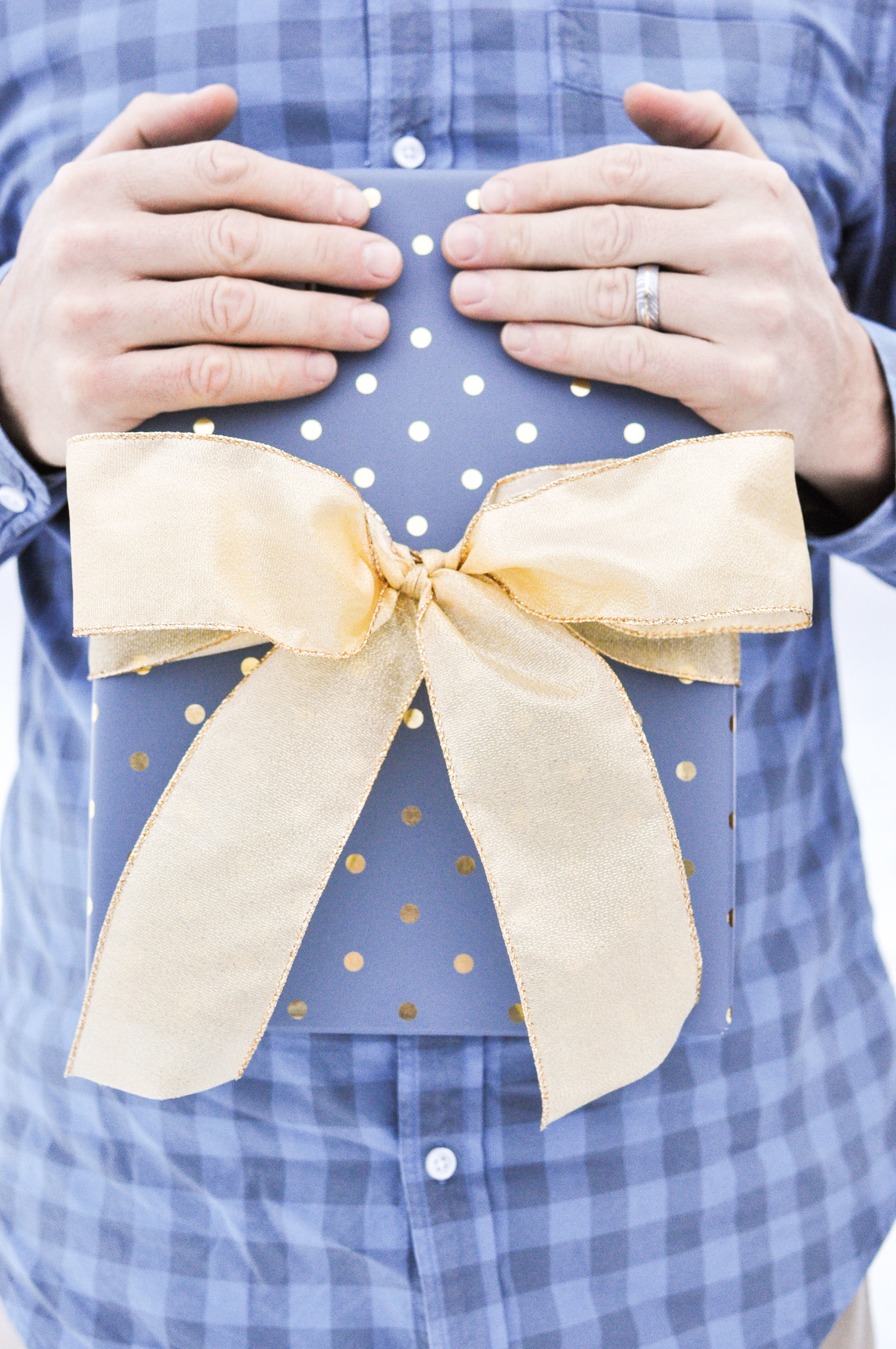 After a pretty awesome Christmas break in Michigan, we're definitely ready to welcome 2017 and shake off any of that bad 2016 mojo that everyone keeps talking about… although it was a pretty incredible 2016 for us, filled with new beginnings, exciting adventures and a whole lot of time with the friends and family we love. The newlywed life has treated us so well, and we're still on a high from our amazing, love-filled wedding week in Northern Michigan with all of our friends and family there to celebrate with us!
So 2016, we say farewell and send you off knowing that you'll always hold a special place in our hearts, filled with fond memories and one huge milestone that brought us together forever – the beginning of the rest of our lives spent madly, deeply in love. What are your big plans for the New Year celebration this coming weekend? We'd love to hear all about, so drop a comment in the comments section below and let us know whether you're happy or sad to see 2016 to go, what you're doing to celebrate the New Year and what you're looking forward to in 2017. Cheers!
Shop The Post