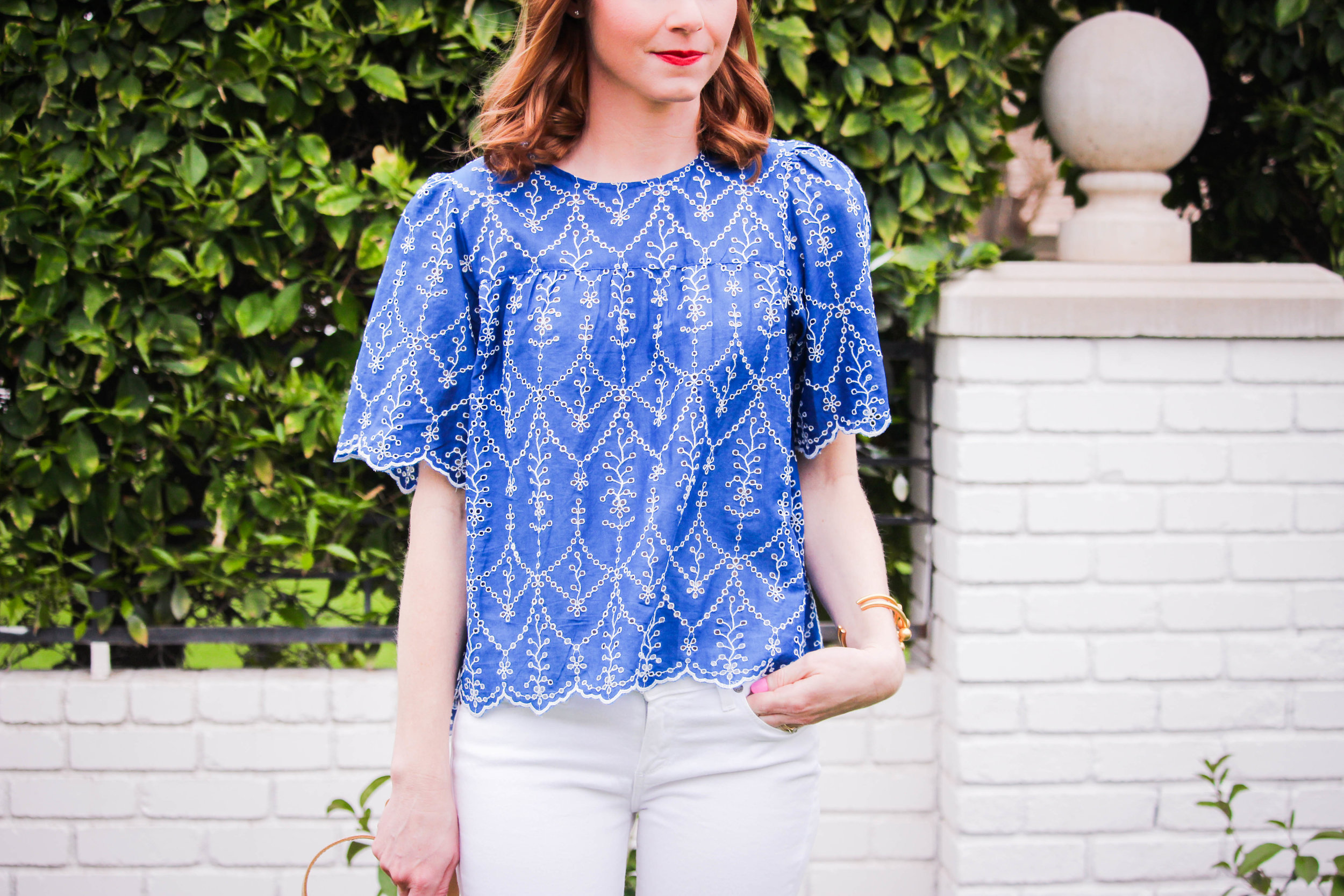 Happy Wednesday, friends! Are you sick of me yet?! Yep, it's Maryal here, comin' at you solo again. I can't tell you how strange it's been this last month on the blog without Chris anywhere in sight. It feels a little bit funny going solo on all of our blog projects while Chris keeps those fires burning at Mora and invests so much time and energy into his main passion, but I'd also be lying if I said that it wasn't fun getting a free pass to take a serious dive into all of the somewhat girl-centric things I love in life. One of those being women's style!
I've really been eyeing and loving a lot of the trends that have started to emerge out there in fashion land this spring both on the racks and on so many other beautiful style bloggers that I follow, which is kind of awesome and so much fun. Have you ever gone through seasons where so much of what your seeing while you shop doesn't resonate with you? I've definitely gone through those seasons of style, and those moments bum me out just a little bit because I love trying new trends throughout the years and seasons in my personal style. Summary? Playing dress-up has always been and continues to be one of my favorite things and is such a fun way to express myself.
A couple of weeks ago I talked about how much I adore the ruffle trend HERE and this week, I'm talking about another trend I can't seem to stop pinning HERE and shopping, and that's those two colors that if paired properly, don't really ever go out of style in my eyes – blue and white!
Blue and white together is such a classic color combo, and I've seen so many beautiful blue and white pieces, that feature a variety of blue tones that range from soft, pale blue (always a favorite of mine) to royal blue to rich navy. The top I have on here is one of my very favorite spring finds from Zara (and it's under $50, further endearing me to it) and I love the way it so femininely pairs the brilliant blue hue with the white eyelet detail. It also gets extra points in my book for the flutter sleeves! I can tell that it's one of those breezy cotton tops that I'll be reaching for again and again from spring through summer.
I've been in love with these white Paige ankle skinnies since last summer (they're mega comfy) and they've definitely seen a lot of wear throughout the last year, but they have started to look a little bit worn (white is so hard to keep crisp and clean looking), so I'm currently on the hunt for some new white denim for the coming spring and summer to add to my arsenal.
I just picked up the white version of the Levi's Wedgie Icon jeans I've been wearing so much over the last couple of months, but drop me a comment and let me know if you've found any great white denim that you've fallen in love with – I feel like I need some inspiration on that front. I think white jeans are one of those things that can be either absolutely amazing or a little scary, so any reviews you guys can give are like gold in my book! I linked all of my shoppable outfit details below along with TONS of my favorite blue and white finds from around the web this spring. Cheers to being half way to the weekend!
Shop More Blue & White Finds