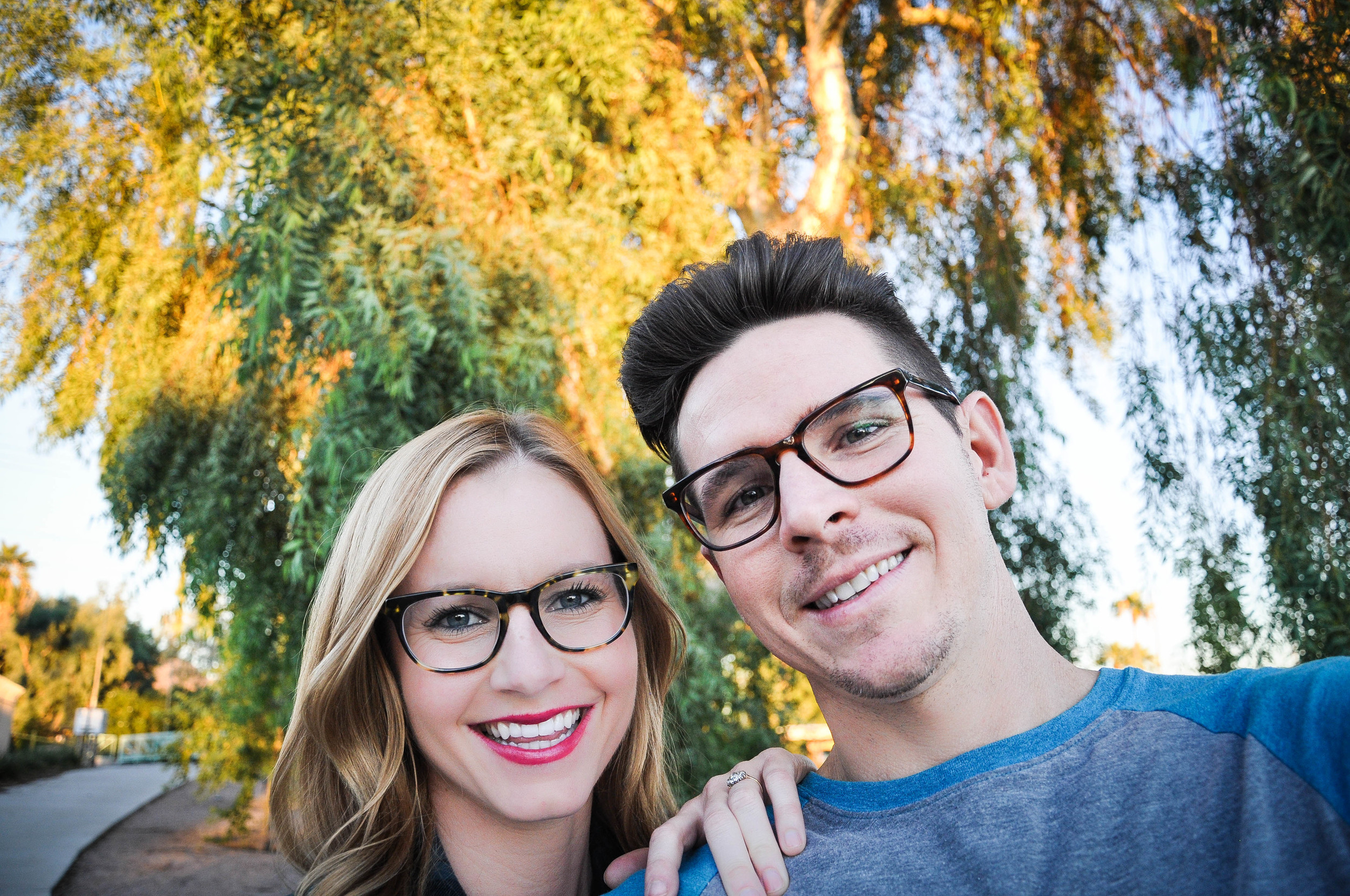 We're pretty sure that many of you know our big news by now, but for those who haven't heard… we're engaged! It's been the most amazing few weeks spent celebrating with friends and family and with each other, which is why it's been so long since our last blog post! We're both so incredibly, blissfully happy to be committing to spending the rest of our lives together and becoming a family, and we're also just so deeply appreciative of all the love and warmhearted well wishes we've received from everyone near and dear to us since it happened. We promise we'll give everyone the full rundown of how it all went down and what our wedding plans are, but for now, some "newly engaged" snaps will have to do!
Since our very first date, one of the things we cherish most in our relationship is the time we spend alone together, talking about life, love and everything in between, whether that's in our backyard, on a hike, on a bike, in the water, or on a walk. Any small moment we have to be alone and just connect is our happy place, and we're so looking forward to filling a lifetime with those very moments!
And since we've had so much going on over the last few weeks, on Halloween, before the trick-or-treaters emerged, we decided to step outside for a walk around our beloved Phoenix neighborhood and enjoy the (finally!) cooler temps we've been blessed with over the last week or so. We love exploring our neighborhood, finding new things we like about it and visiting old favorites, and capturing its beauty behind the lens of our camera. It's such a photogenic neighborhood, and during this perfect time of year, when the weather couldn't be better, Arcadia deserves to be snapped. It's our little slice of heaven on Earth, and we never want to forget how lucky we are to live here… and how lucky we are to live in the place we love together.
Here's to forever!