When we got a chance to head to the Miller's a few weekends ago for a quick weekend in Michigan for Mr. Miller's retirement party, we were so excited to sneak in an extra dose of the Miller family's home there during the holiday season. Mama Miller's decs are so beautiful this time of year, and even though she'd just begun to dress up their home for the holidays while we were there, we were so excited to have a chance to spend time in The Mitten just as everything started to get festive!
Exploring the Miller home in Okemos in any season is always fun because there's just so much to see. Mrs. Miller is very passionate about and skilled at landscaping and gardening, and no matter what season we see the house and the grounds in, there's always something beautiful blooming (even in the winter). Everywhere you look in their sprawling backyard there's a slew of perfectly curated backdrops just waiting to be photographed. We can't believe that we're never taken any snaps here before! From the barn to the wraparound porch (which is always draped in garland this time of year), to the brick pathways lined with flowers and foliage of all kinds leading to every edge of their yard, their serene little slice of Michigan paradise definitely holds a special place in our hearts.
In addition to the Miller home, there are so many other things we love about that part of Michigan (Okemos, East Lansing and Lansing), some that have been longstanding Miller traditions for decades. And luckily on this trip, we snagged a few more spare minutes than we usually do to properly show Chris around town and take a little trip down Miller family memory lane. There's such a rich history in the Lansing/East Lansing area, so much of which is at the core of the Miller family.
There are some restaurants in the area that Mr. and Mrs. Miller and even Maryal's grandparents have been frequenting since papa and mama Miller were young. We took a drive and a short walk through the Michigan State campus in East Lansing to give Chris a lay of the land, and as we mentioned in our other post from this trip HERE, Chris was blown away by the campus' beauty and how lively and walk-able the downtown area of East Lansing was. We also got to drive through parts of Lansing that are relevant to Miller family life, and finally show Chris a few dining establishments that, while they may not be up to his usual standards, certainly have enough of their own unique flair to at least provide him with some hilarious stories to bat around with his culinary crowd!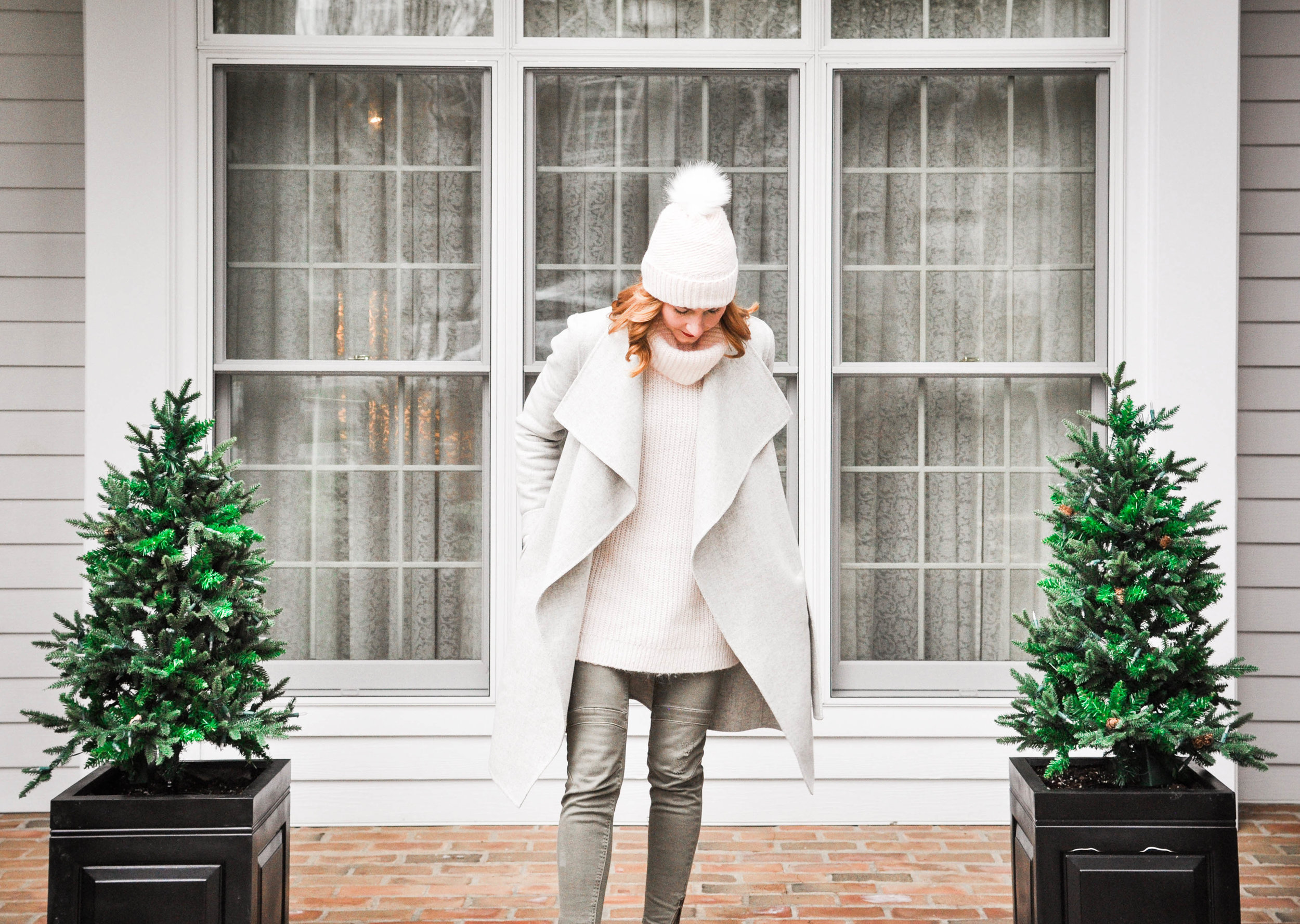 We'd promised in our first post from this trip that we'd give you a rundown of our personal favorite spots to sit, sip and grab a bite in and around the East Lansing/Lansing/Okemos area, and we never break a promise. So put your pretensions away for a minute, grab a greasy spoon and get ready for the hometown culinary roundup that dreams are made of. Some of these spots you may safely consider dives, but we doubt they'd mind you saying so. While a lot of these take "vintage" eats and atmosphere to a new, nostalgic level, trust us when we say each of the places on this tour de cuisine have something on their menu or in their service that's downright awesome. If you have East Lansing/Lansing hotspots or throwback joints to add to the list, make sure you comment below and we'll be sure to check it out when we head back in two weeks!
While this location wasn't always "Brunch House" (it used to be Sparty's Coney Island), the menu remains relatively unchanged and decidedly "Coney", with the exception of the addition of a few favorite Lebanese dishes from the owner. While it isn't exactly fine dining, the service is as friendly and fast as it gets, and the classic menu keeps mama and papa Miller meeting there once a week for their diner fix and Leo's famous housa.
The site of many a Miller girl birthday celebration when they were young, this hibachi grill is one-of-a-kind, absolutely delicious and jam-packed with charm. Definitely make sure your cocktail gets an umbrella.
Rumor has it Mr. Miller worked here in college! It may not be fancy, but this place is a staple and serves one of the most incredible grilled cinnamon rolls we've ever tasted, some consistently hearty breakfast items and really tasty garlic bread. We know those items may not all go together, but you've gotta ask yourself how this family-run establishment would have kept kicking for so many decades if it didn't have some magic.
This is one of Okemos' little gems, and one of the non-greasy-spoon spots on this list. Dusty's has been a Miller family favorite for many, many years, for their inspired dishes, extensive wine list, relaxed atmosphere and ever-friendly staff. Their pastry menu is also a force to be reckoned with.
There's a reason droves of people of all kinds stand outside, in the freezing snow and sleet, to eat here. Every single breakfast dish on the menu seems to be a favorite of someone out there. Just be sure to bring cash and a little bit of patience – it's totally worth it!
The Twist isn't just a one-time stop. Once you taste any of their seemingly unending ice cream offerings, you'll definitely be back for more – mama and papa Miller have been frequenting this ice cream spot for many decades. A cone of soft-serve chocolate ice cream dipped in chocolate with sprinkles is a classic choice that won't let you down, but grab a Twister if you're feeling up for the challenge. Don't confuse this place with Tasty Treat down the street… in Tasty Twist's old location. They're definitely not the same.
Kewpee's, as papa Miller calls it has been in business since 1923, this may have been the first burger the Miller girls ate. It's not exactly diet food, but you'll never regret the day you tasted one of their juicy burgers or a basket of their thick-cut fries.
If you're a local, it goes by Lou Ha's and they have a little something for everyone. It's not necessarily a "diner" by traditional standards and the locations have shifted since one unnamed Miller sister was working behind the counter there in college, but the menu remains largely unchanged. Their burgers, pitas, baskets and salads all have a very midwest-meets-Greek feel (is that a thing?) and their scratch-made specialties make them stand out from the typical diners and dives.
Shop The Post