Escaping the Phoenix heat has become our main weekend mission as of late. First, we hit Flagstaff last weekend and had an unforgettable time finding some cooler weather, fresh air and even a little bit of rain. It was heaven (and you can read all about it in last week's post)! After having so much fun in Flag, we decided that to save our sanity in these sweltering temps, we would head north again, stay overnight in Sedona (one of our favorite go-to getaway spots) and then hit one of the hikes in Flagstaff that we didn't get to do the last time we were there. Epic!
Sedona's not exactly "cool" this time of year by normal standards… and by normal I mean for everyone that doesn't live on the surface of the sun like we do. But, when it's 110 in Phoenix, 80 and 90 degree temps feel like 70. Seriously, it's that nice. And luckily, it was a little overcast on Friday when we headed up to Sedona and stopped at one of our favorite spots on the planet, L'Auberge de Sedona, so we were treated to even cooler temps as we sat by Oak Creek in the trees and had a romantic little lunch.
L'Auberge is such a one-of-a-kind place and if you haven't treated yourself to a brunch/lunch there or a night in one of their cottages, find an excuse and DO IT! Between the exceptional, gracious staff, incredible creek-side dining and gorgeous views and cottages, there's just no place like it on Earth. Tip: they have special discounted summer rates right now if you stay before the end of September, which for us mere mortals is the perfect excuse to, as they say, "treat yo self". Also, they have duck feedings every morning (we got photobombed by many a duck in these pics). Need we say more?!
We really felt like we got a tiny taste of fall while we hung out by the creek that day at L'Auberge, which for us, meant the chance to break out some new fall duds, including some long-awaited and much-needed new specs for both of us! Fall just feels like the time to revamp your wardrobe a little bit, doesn't it? It's not secret that our favorite accessory is a great pair of specs, and when we were hunting for new frames to add to our collection for fall, we had to see what all the hype was about and try some specs from Frameri! If you're one of our four-eyed friends, have a passion for eyewear and haven't heard of Cincinnati-based Frameri or didn't catch them on Shark Tank, you've got to put this brand on your radar! So. Good.
It's really important for us to have our specs with us at all times when we're exploring new places (or in this case, an old favorite) so we can take in the full experience in high def, and it's equally important that those frames be as comfortable as possible, while still checking all of our boxes on the style and craftsmanship front. In short, we may be visually-challenged, but we've still gotta look and feel fresh to death! We perused Frameri's selection and Chris really loved the shape of the Twain frames in Havana from their new Prose collection, and I was looking for something totally different and a little funkier than my standard tortoise and black frames, so I snagged the Drebbel in Lilac.
We were SO pumped when they came in the mail – both pairs were incredibly comfortable, fit our individual style senses perfectly and will definitely be in heavy rotation in our wardrobes this coming season! But here's the best part: what makes Frameri innovative and unlike any other eyewear brand out there is that you'll never get stuck in a specs rut because their frames are made to change – the lenses easily snap in and out of frames, so you can switch it up, snag another style in the same collection, or keep the frames you love when you get a new prescription and have tons of versatility in your repertoire. How cool is that? And their frames are affordable, which again, for mere mortals like us is a must to support our specs habit. So here's to cool new specs, even cooler temperatures and weekend getaways with the one you love!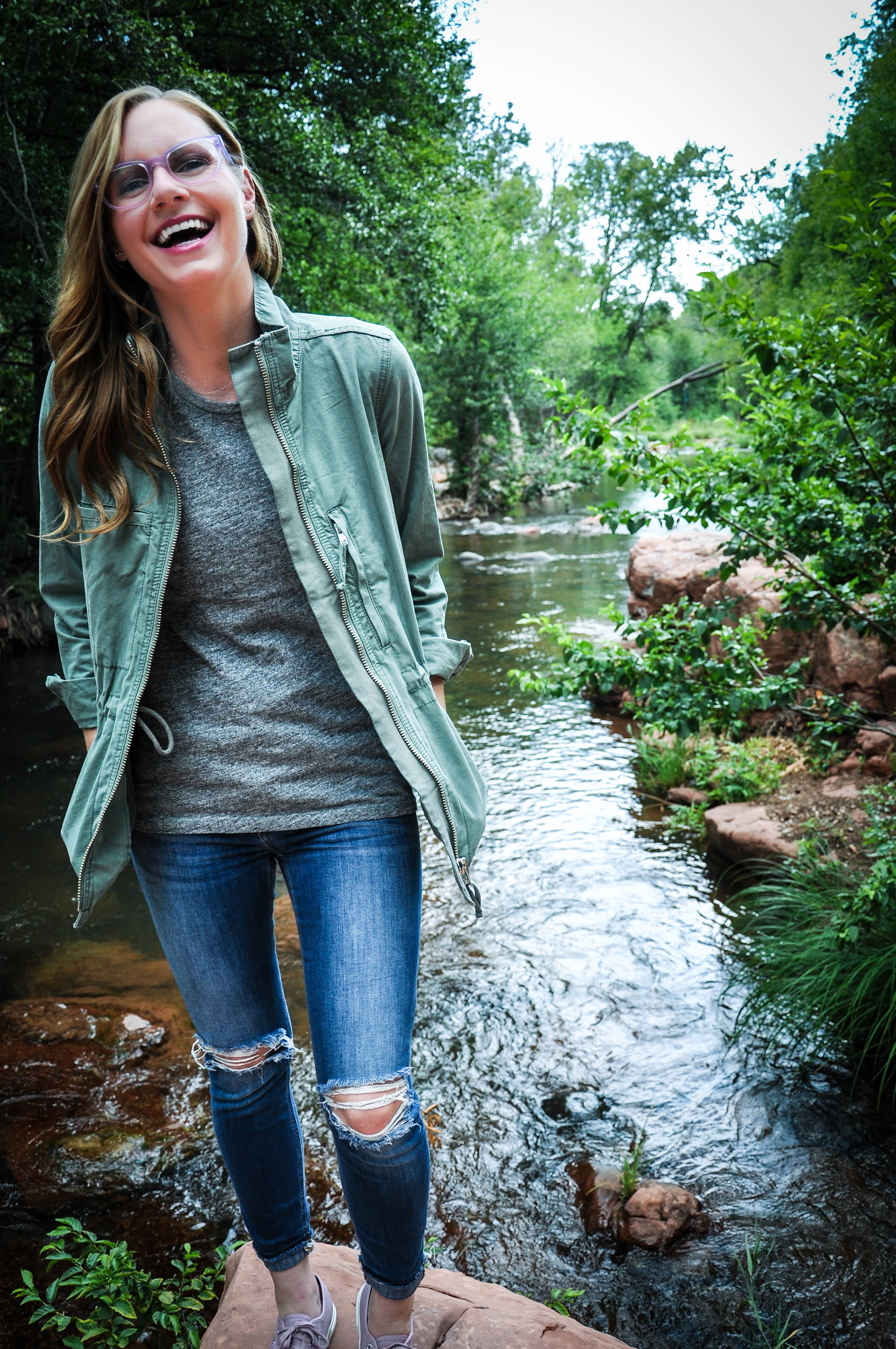 This post was created in partnership with Frameri, who provided products we love. All opinions are our own.