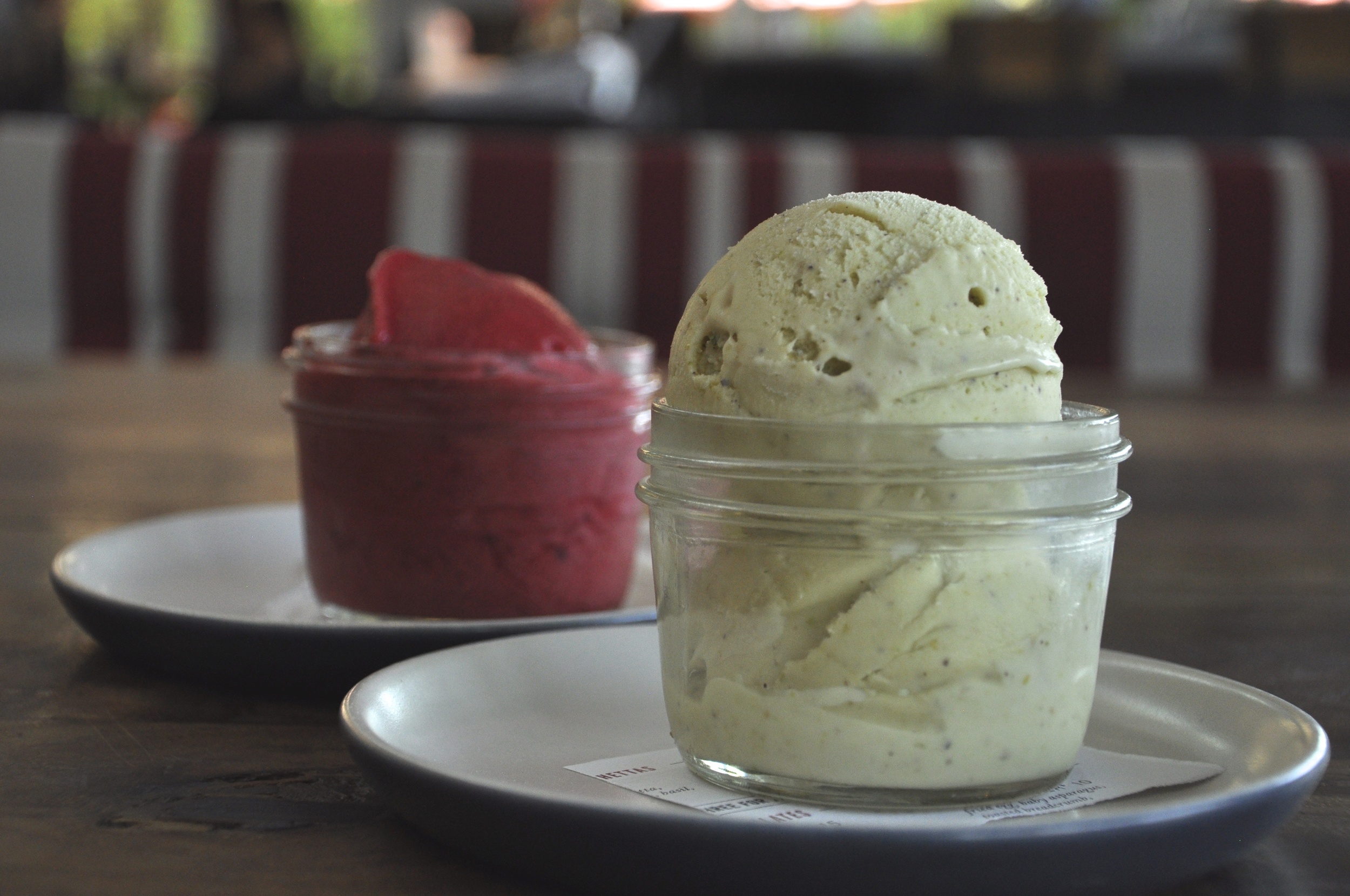 above: this is a photo i took this week at work, when the light was just right. smokin' hot summer day and some mason jars filled to the brim with locally-crafted pistachio gelato and raspberry sorbeto. North Italia features these after dinner delights, seven days a week, right in our backyard.
Maryal and I have really started thinking about new ways to eat healthy lately, and what's more, how to nourish our bodies and still eat food that we absolutely love. As the weekend approaches, I find myself digging through all kinds of food blogs in preparation for one of Mar and my weekend nights spent throwing down in the kitchen. I've stumbled across bloggers that are chefs, bloggers that are bakers, and photographers that simply love and appreciate the food around them.
And one of the things that always amazes me about my adventures in food blog exploration is that there's so much that I don't know about capturing the true essence of what beautiful food truly is, and so many things I have yet to learn. It's inspiring for me to say the least, so if you're looking to expand the way that you think about food and add a little food inspiration to your day, take a look at some of my favorite food blogs as of late. I would really love for this to be a place to share our favorite food blogs with each other, so post yours in the comments below and keep the inspiration flowing!
check out these blogs:
http://www.greenkitchenstories.com
http://www.sproutedkitchen.com