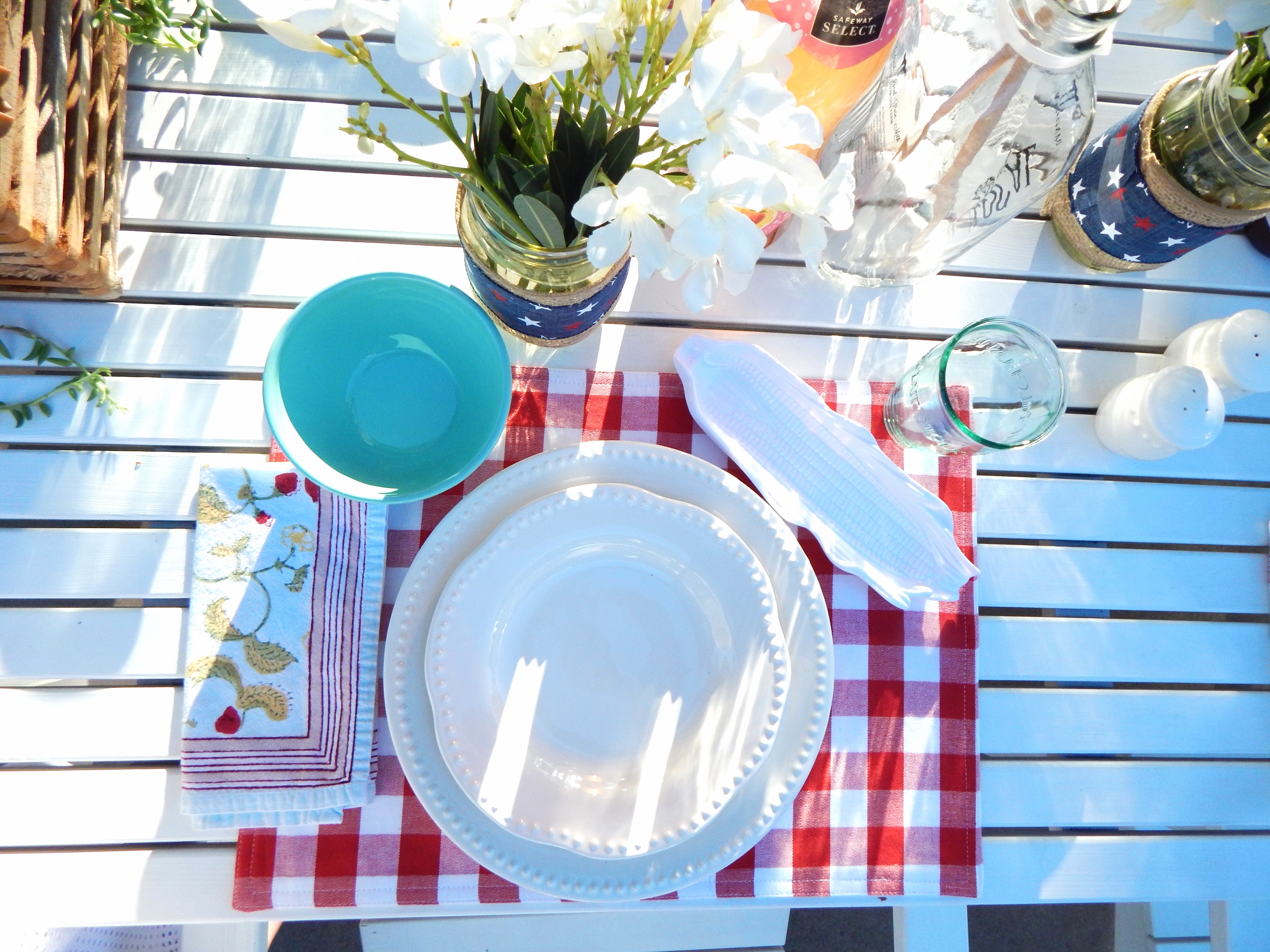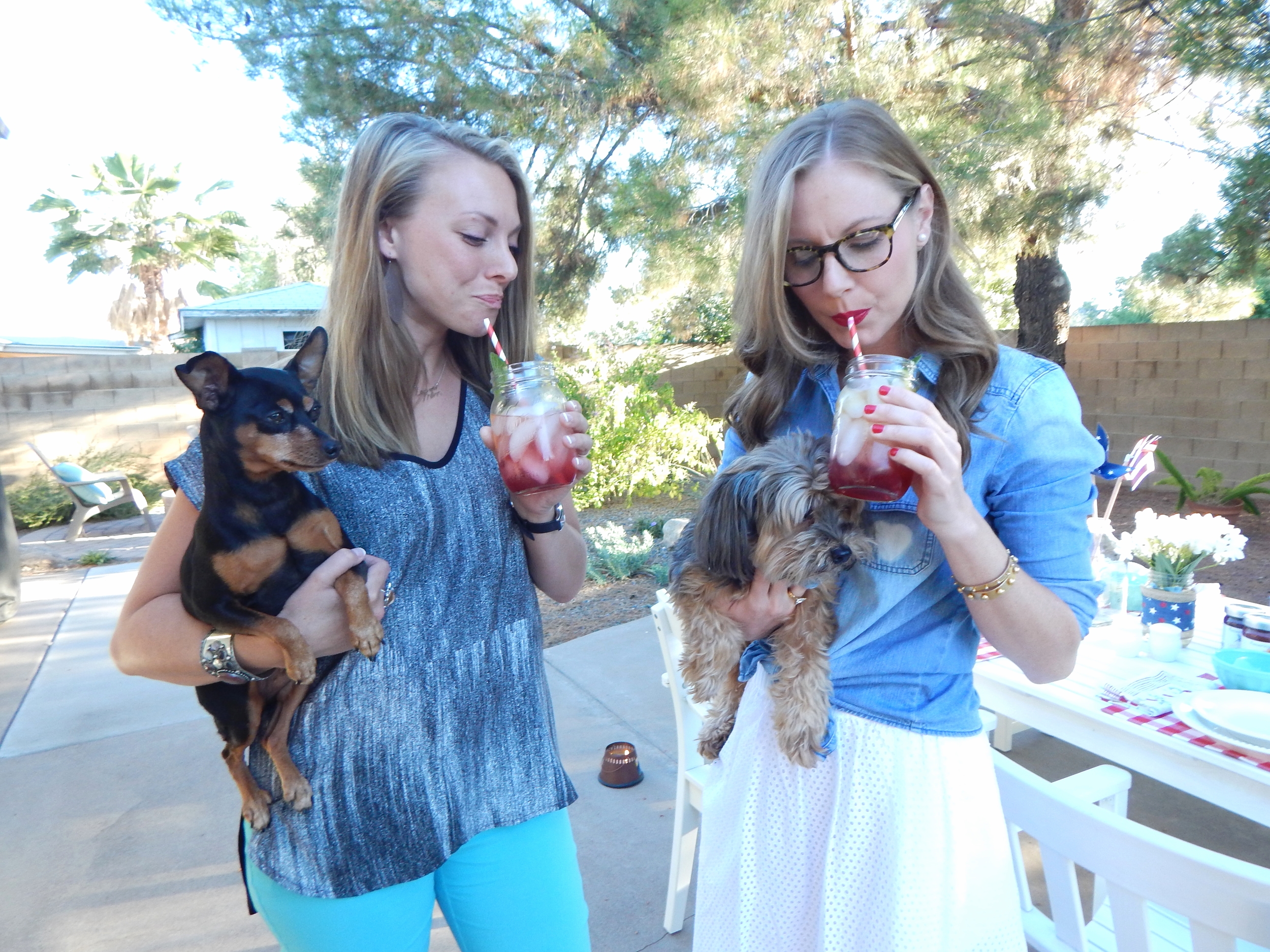 Spring is an especially busy time in the industries that both Chris and I work in, and all too often as of late, we catch ourselves packing our days, nights and brains with as many work-related things as possible. Hey, someone's gotta bring home Hamlet's bacon, right?!
Being busy on the work front is a huge blessing in anyone's life and we're both so passionate about what we do, but I'd be lying if I said that we weren't super excited for summer's arrival and a taste of a more laid-back, slowed-down, sans-shoes lifestyle! Can I get an, "Amen"? In fact, we've been so pumped about the upcoming long weekend and the unofficial kickoff to the summer season that we said what the heck and decided to celebrate a little early by inviting a couple of our nearest and dearest friends (and their pups) over for a backyard BBQ last weekend!
From the very beginning of our relationship, one of Chris and my favorite things to do in our down time is sit in the backyard on warm nights, listen to some tunes and talk about life, so the chance to do that very same thing with the friends we love is just about as good as it gets for us. We always end up turning to each other at the end of nights like this and saying, "does life get any better than this?"
What Went Down
Chris and I have spent more time than we should probably admit talking about how much we love the inimitable smoky flavor and crusty, caramelized exterior of just about anything you put on a charcoal grill, but we hadn't pulled the trigger on buying one for the house. Luckily, this seemed like the perfect opportunity for Chris to go scope out his options and pick a winning grill – and I gotta say, it totally lived up to our expectations! The only tiny defect? The charcoal grill doesn't include a feature that screams to its user when the corn is burning, hence Chris' look of devastation in the pic in the gallery. Luckily, we all admitted to loving a little char on our grilled corn, so all was not lost and Chris' pride was salvaged! Besides, who could be mad at a guy who rocks a lobstah shirt as hard as Chris does? He's just the cutest!
Chris also mixed up one amazing summer-inspired cocktail just for the occasion that he called the Pomegranate Bourbon Sour, and because I just can't help myself, I took the opportunity to bust out some of my favorite summertime outdoor table setting accessories and really revel in the Americana of it all.
So what were the "hits" of the night? With overwhelmingly positive reactions from our friends, the cocktail and surprisingly, the simple summer salad I threw together in all of two minutes seemed to be the winners, so we're sharing both of those recipes below! Seriously guys, that cocktail tastes even better than it looks. Master mixologist – just another reason I absolutely love and adore my man CC!
Cocktails, grills, and tasty treats aside, Chris and I wanted to say that as we all go into this highly anticipated long weekend, don't forget to take a moment to honor and celebrate our brave servicemen and women who made the ultimate sacrifice to ensure our freedom and protect our ability to enjoy all of the things about life in this country that we love and cherish so much.
Here's to life, liberty and the pursuit of summer happiness!
Chris' Pomegranate Bourbon Sour:
1.5 oz. Bulleit Rye Whiskey
.5 oz. lemon juice
1 oz. pomegranate juice
1 oz. club soda
1 tbsp. cane sugar
Garnish with lemon wheel and mint sprig
Mar's Kale-Berry Summer Salad (for 4):
1 bag organic kale
3/4 cup shaved parmesan
1 cup dried mixed-berry medley – cranberries, blueberries, strawberries and cherries
1/2 cup sliced natural almonds
1/2 cup candied pecans
Annie's Raspberry Vinaigrette
Her: Skirt, Shirt (Bleach Heart On Pocket Was A DIY – Post Coming Soon!), Bracelets (Old, Madewell – Similar), Earrings (Sold Out, Ann Taylor – Similar), Lipstick (in "Live It Up"), Glasses