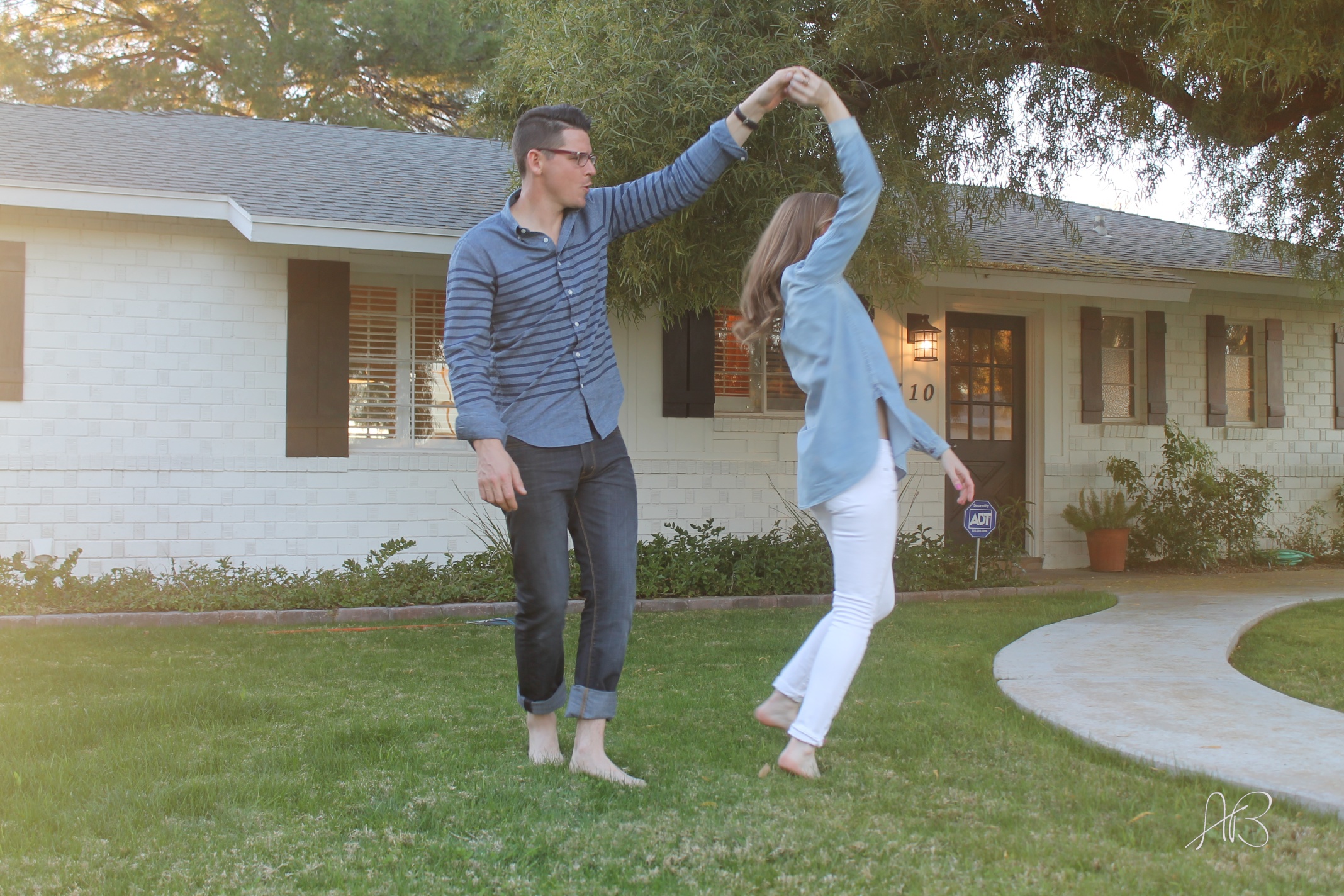 Her: Top (Old from Madewell, Similar), Jeans, Glasses, Lipstick (in Luxembourg)
When I look at these pictures, I can't help but wear a huge, ear-to-ear smile, remembering how perfect this warm spring day was in Phoenix. Chris and I had an activity-filled day spent with family (celebrating an awesome couple's upcoming wedding), and transitioned into what else… our beloved chambray for an idyllic and relaxed patio dinner at Rita's Kitchen at the Camelback Inn. The food is absolutely delicious at Rita's and the atmosphere out on their patio on these early-spring nights is nothing short of enchanting. Hint: several people in our party ordered Rita's Chicken Enchiladas, and I saw more than a few clean plates and satisfied smiles!
One of our favorite Phoenix photographers, the lovely and oh-so-energetic Alicia Barron stopped by the house and took these shots for us, and we had so much fun going barefoot, goofing around with Hamlet and having a Corona while the sun set before we headed to dinner. I really can't think of a better way to spend a warm day than being totally cheesy and twinning out in chambray with Chris, and enjoying the company of friends and family. PS – the shirt Chris is wearing if one of my favorite things in his closet 🙂 Here's to good food, great patios and cold beer!