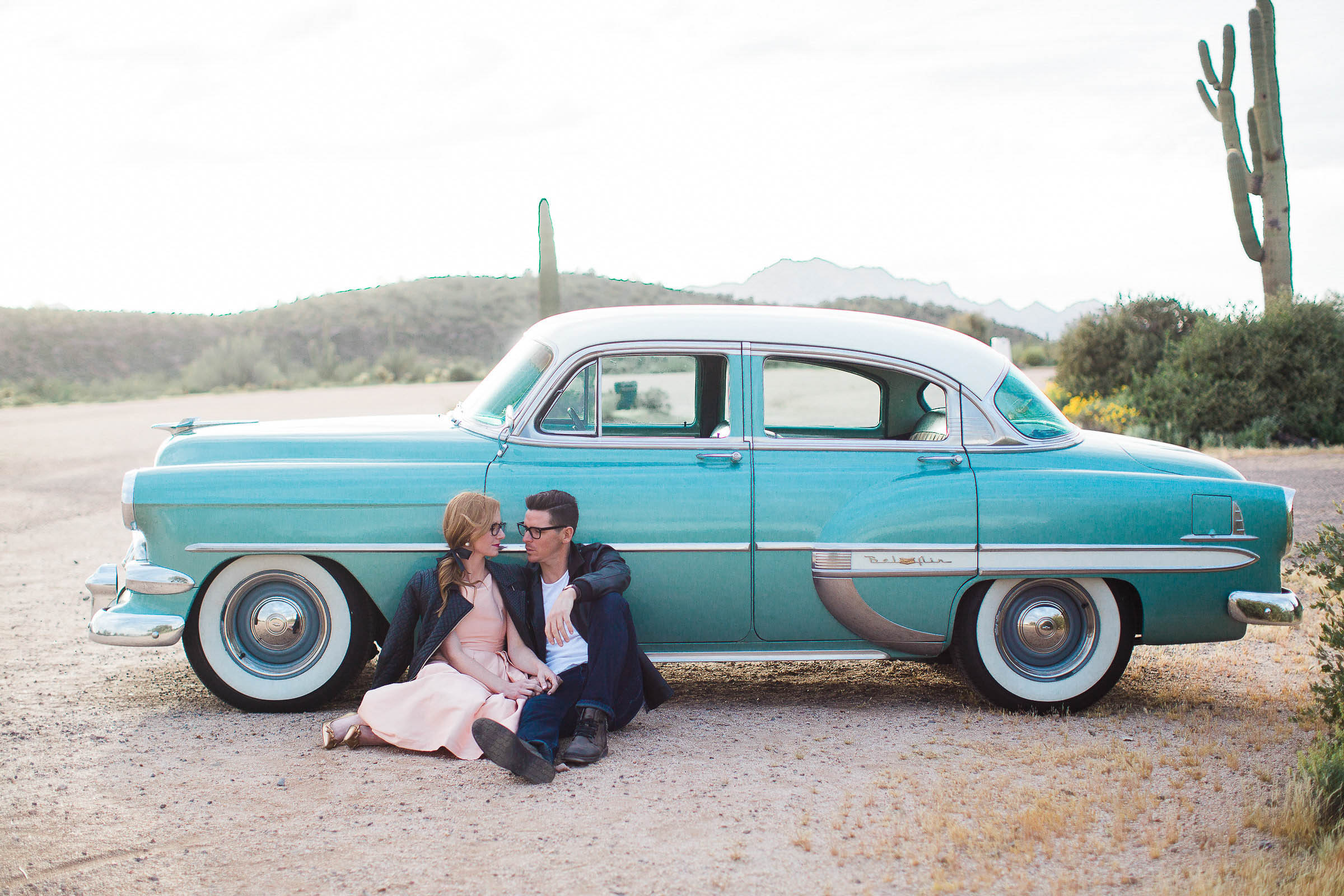 After the proposal, it's only natural to want to dive into the wedding planning process. As soon as we got engaged, we were really pumped to start thinking about where and when we'd celebrate this big, huge love of ours with all of our friends and family close by. It's all just so exciting! But before you get wrapped up in catering orders, invitation suites and Pinterest inspiration, we couldn't more wholeheartedly recommend taking some time to slow down, focus on your unique and special love, and enjoy the incredibly special time in your relationship that is your engagement. And after getting the chance to have our engagement session with our photographer Ashley Slater, we're thoroughly convinced that one of the most fun and intimate ways to savor your engagement and capture that moment in your relationship is by taking engagement photos!
We know what you're thinking – yes, you'll have hundreds of pictures of you and your betrothed from your wedding day, and that's awesome! But engagement photos give you a chance to spice it up a little bit, get creative, show your personality as a couple, make your own rules and capture your love in a way that's slightly more relaxed than everything that's happening on your wedding day. When we were planning the details of our engagement shoot with Ashley, we let our imaginations run wild, and having that be OK made the session so much more fun than we could have ever imagined. But putting your engagement photo plan into motion isn't always easy, which is why we loved finding inspiration wherever we could! So naturally, we were so excited when after Style Me Pretty shared our engagement photos last week, Wedding Paper Divas reached out with a fun new tool they created to help other couples find inspiration, and we couldn't wait to share it!
Their engagement photo ideas interactive allows couples to sort through 100 photos with helpful filters like season, style and props. You can even find some ideas for how to include the family pet! Shhhh… don't tell Hamlet!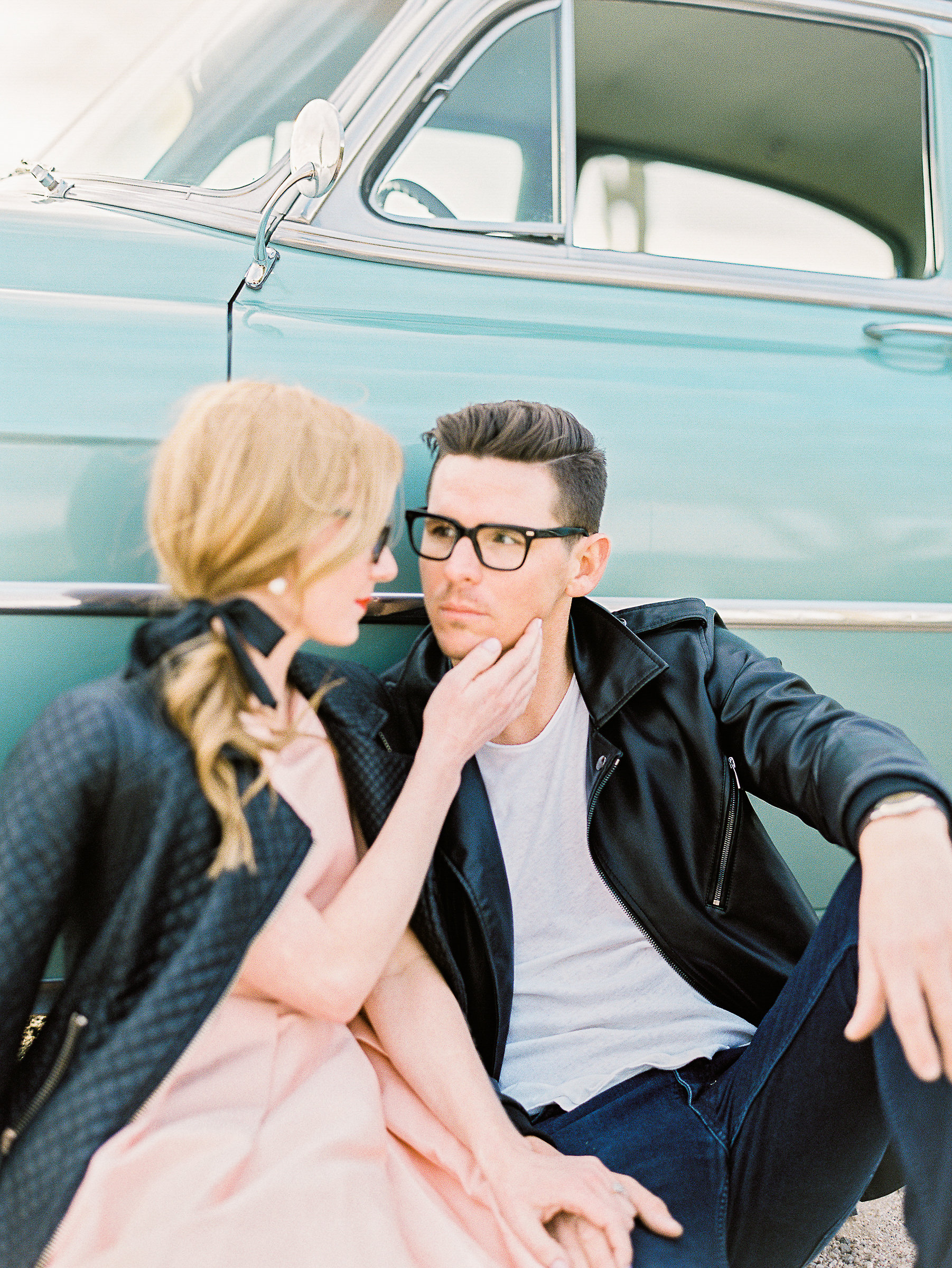 And while the end result may seem effortless (and of course we all want it to look effortless), there's always a bit of planning involved in any photo shoot, so in addition to the inspiration WPD has waiting for you with their interactive tool, here are some helpful tips to make your engagement shoot all fun and minimal fuss:
Don't plan too many outfit changes. Usually a casual and a formal outfit is enough. Any more than that and you'll be spending more time changing than shooting, and take it from us, switching between complicated outfits behind a car or a tree can be a real buzz kill. Keep it simple and of course, have a plan of attack for the outfit switch!
Pick a location that's special to you. This could be at home, at a national park or at a favorite restaurant. Since we're getting married in Michigan (Maryal's home state), we wanted our engagement photos to highlight the place we call home as a couple, and the state where Chris was born and raised. The desert may not have been exactly exotic for us, but it just felt right!
Have fun with it and don't hold back! We rented an awesome '54 Chevy Belair for our photo shoot, and incorporating something fun like a cool prop or dressing up in a particular theme is such a great way to take advantage of the fact that this is probably one of the few times in your life that you'll take professional photos with your significant other. So do it up!
Roll with the punches. If you're planning to take any of your engagement photos outside, know that when the day comes the weather conditions may not be ideal for an intimate photo shoot. Or you may not feel your absolute best or most camera-ready on that particular day. Take it in stride and remember that this is just another fun way to celebrate and capture this incredible moment in time between you and your significant other. Focus on the happiness you feel in this moment, and know that years down the road you'll be so thankful you have these photos, even if it was pouring rain, you had a hair out of place, or you were exhausted from work the day before.
This post was created in collaboration with Wedding Paper Divas. All opinions are our own.